The time has come for an update on our happenings. We feel this week is best captured in a pictorial procession.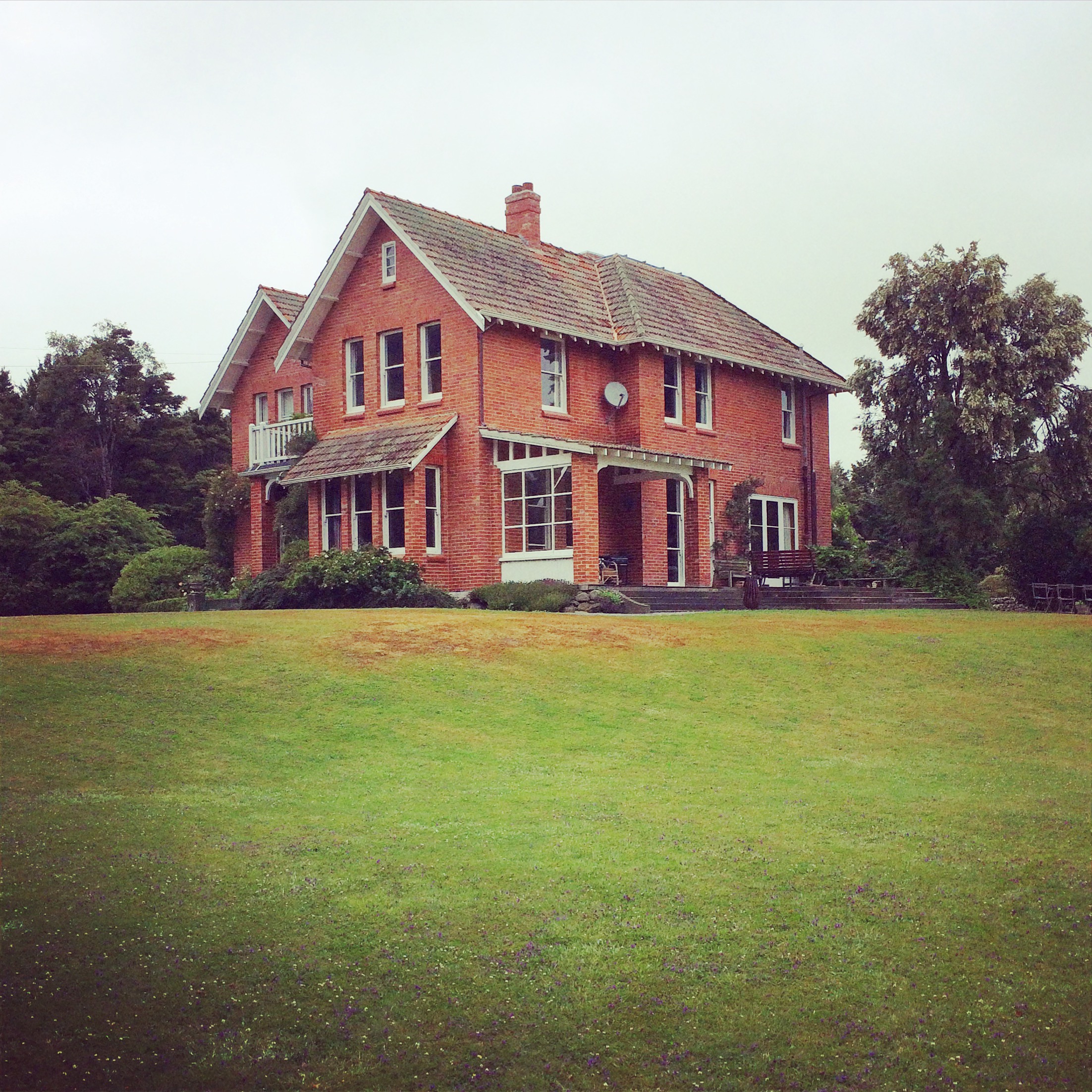 Day one: We arrive at our beautiful homestay outside of Geraldine, New Zealand, about an hour south of Christchurch.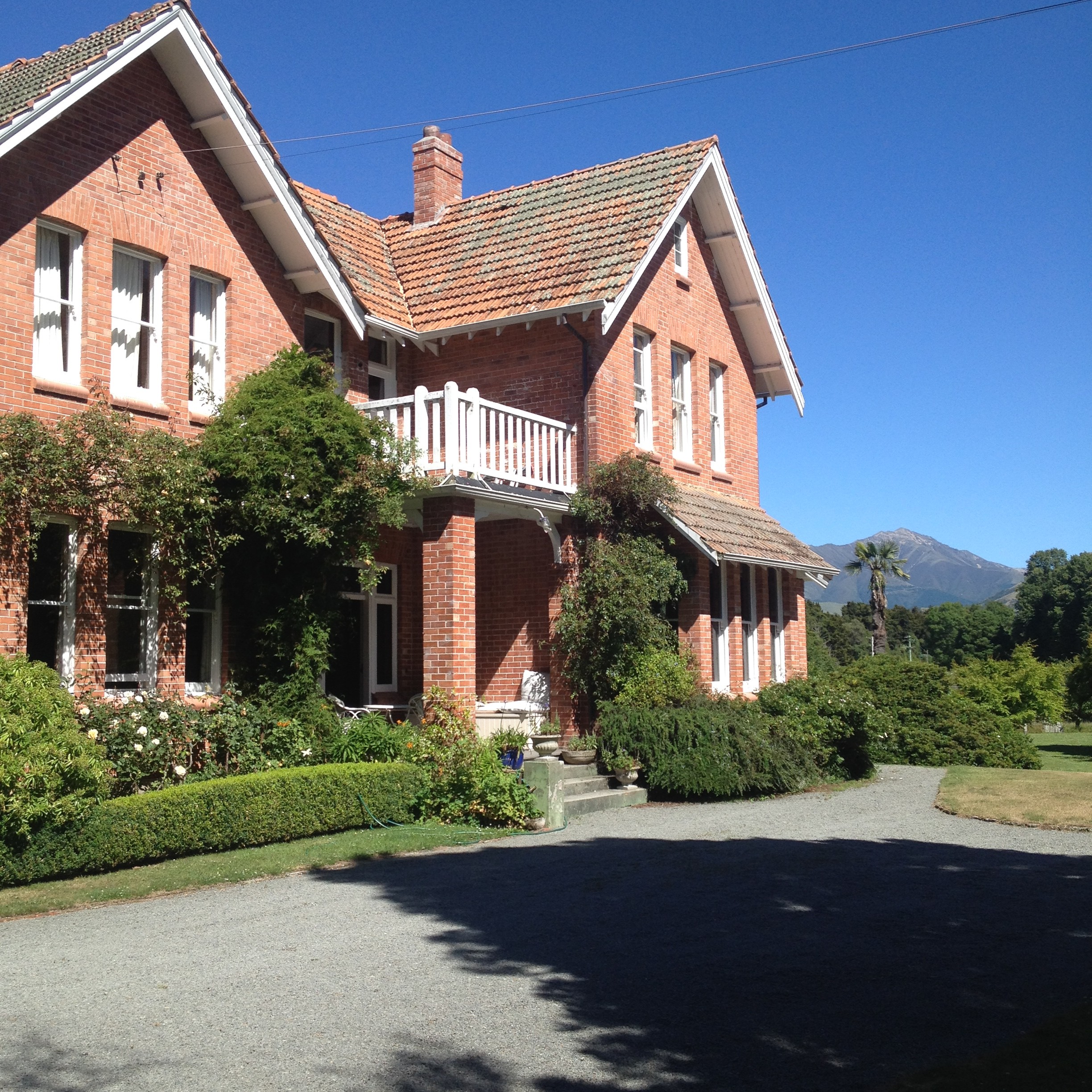 Our wonderful hosts Jimmy and Eve Wallace have a lovely home called Sundrum on their estate of 50 acres. It truly is a slice of heaven!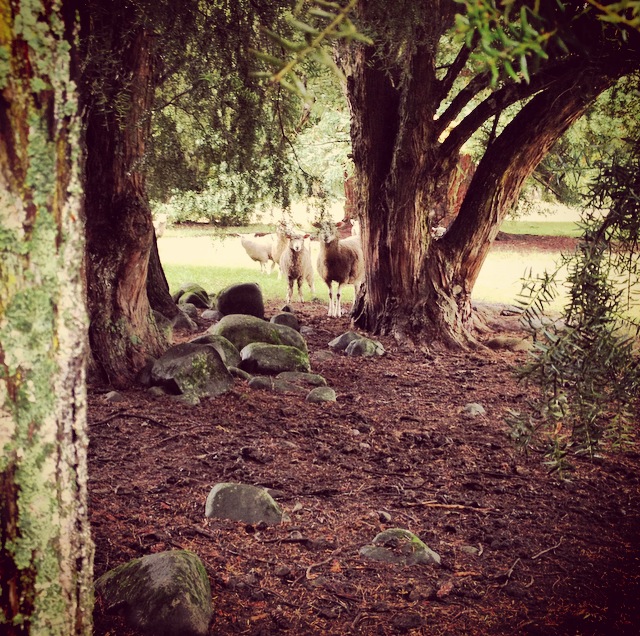 There are many sheep. Fifty to be exact (however we are informed this large number and hefty acreage does not constitute a 'proper farm').
We have been earning our keep in many ways, the first of which is cooking: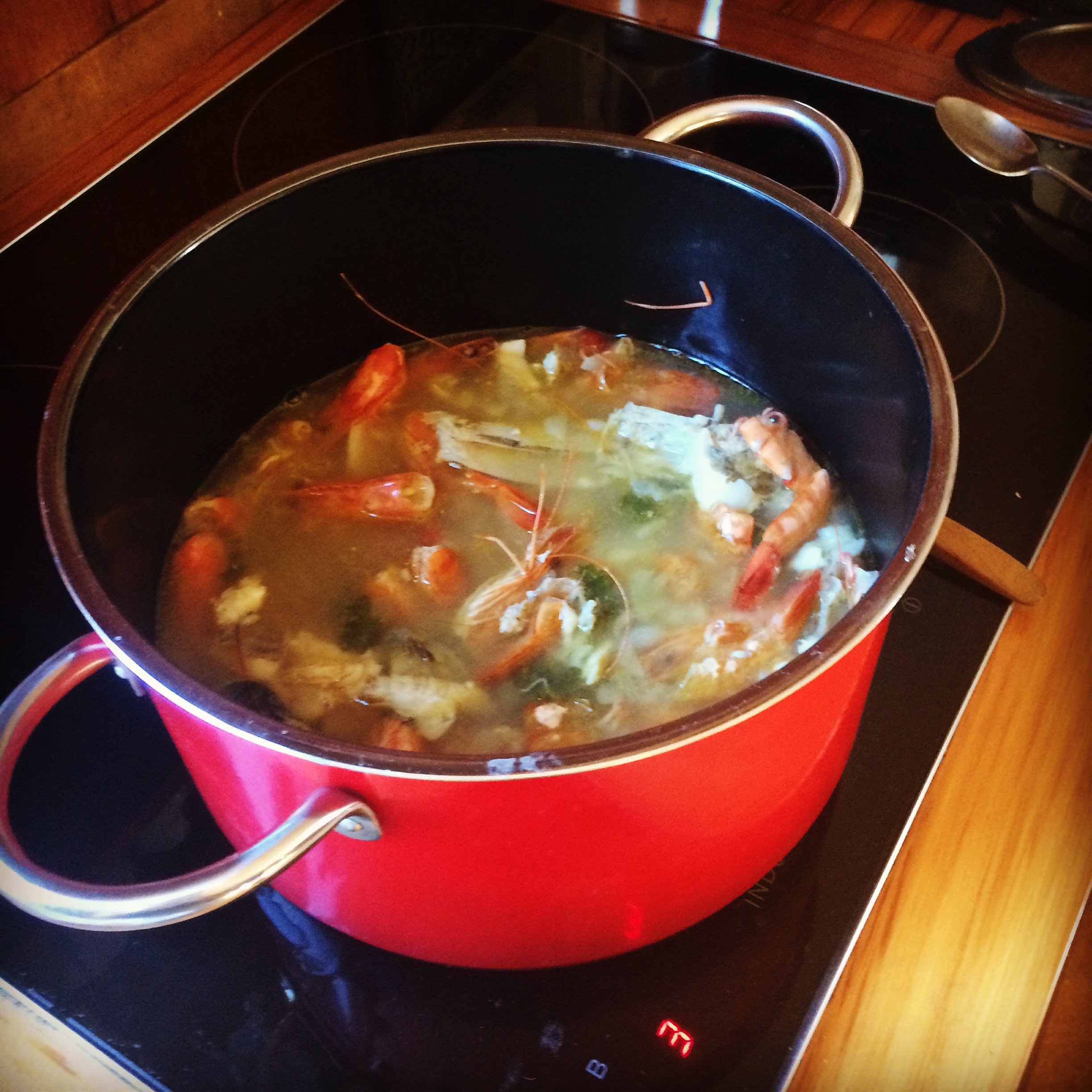 Our first attempt at making our own fish stock for a delicious bouillabaisse.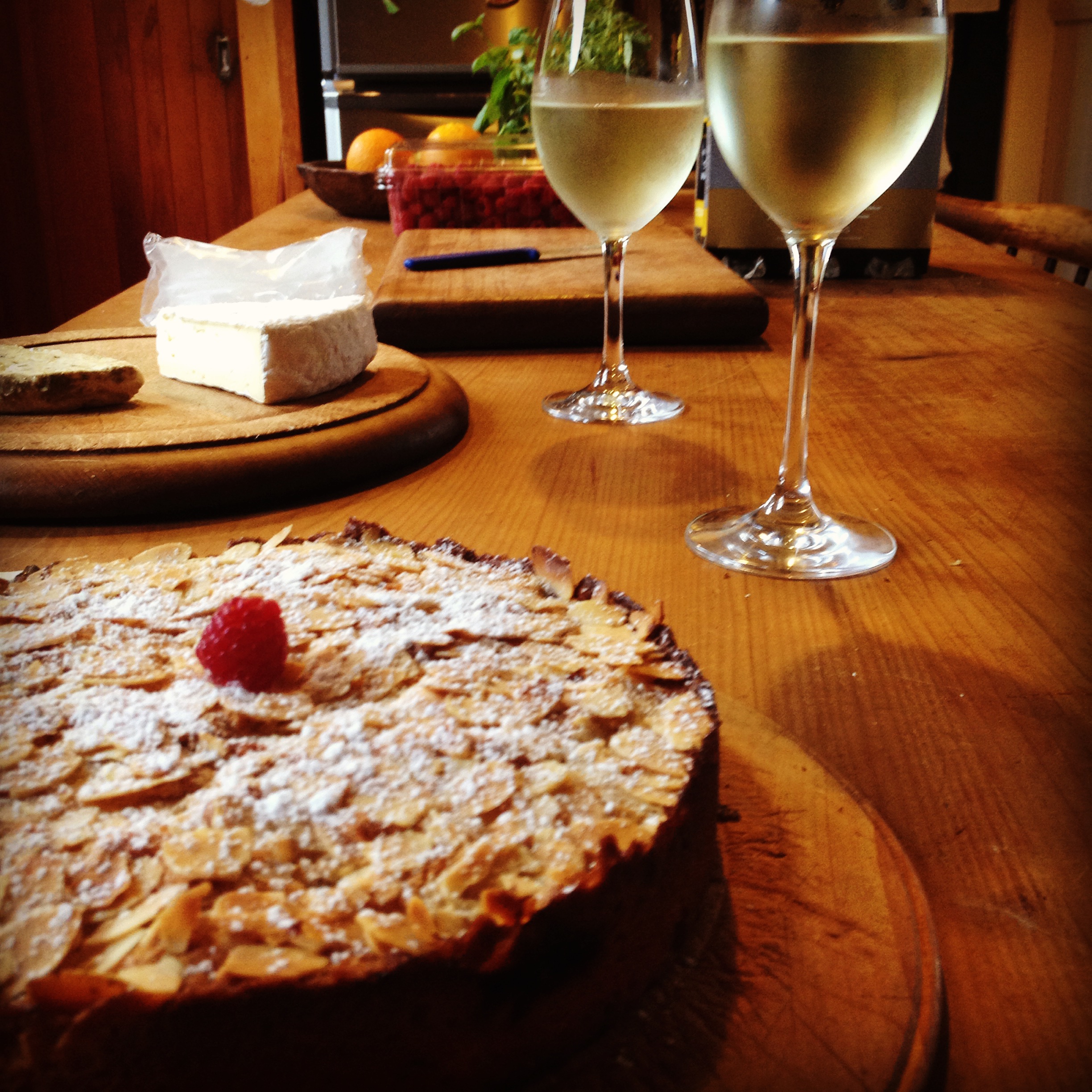 And baking: a scrumptious country cake made with local raspberries, accompanied by white wine, of course.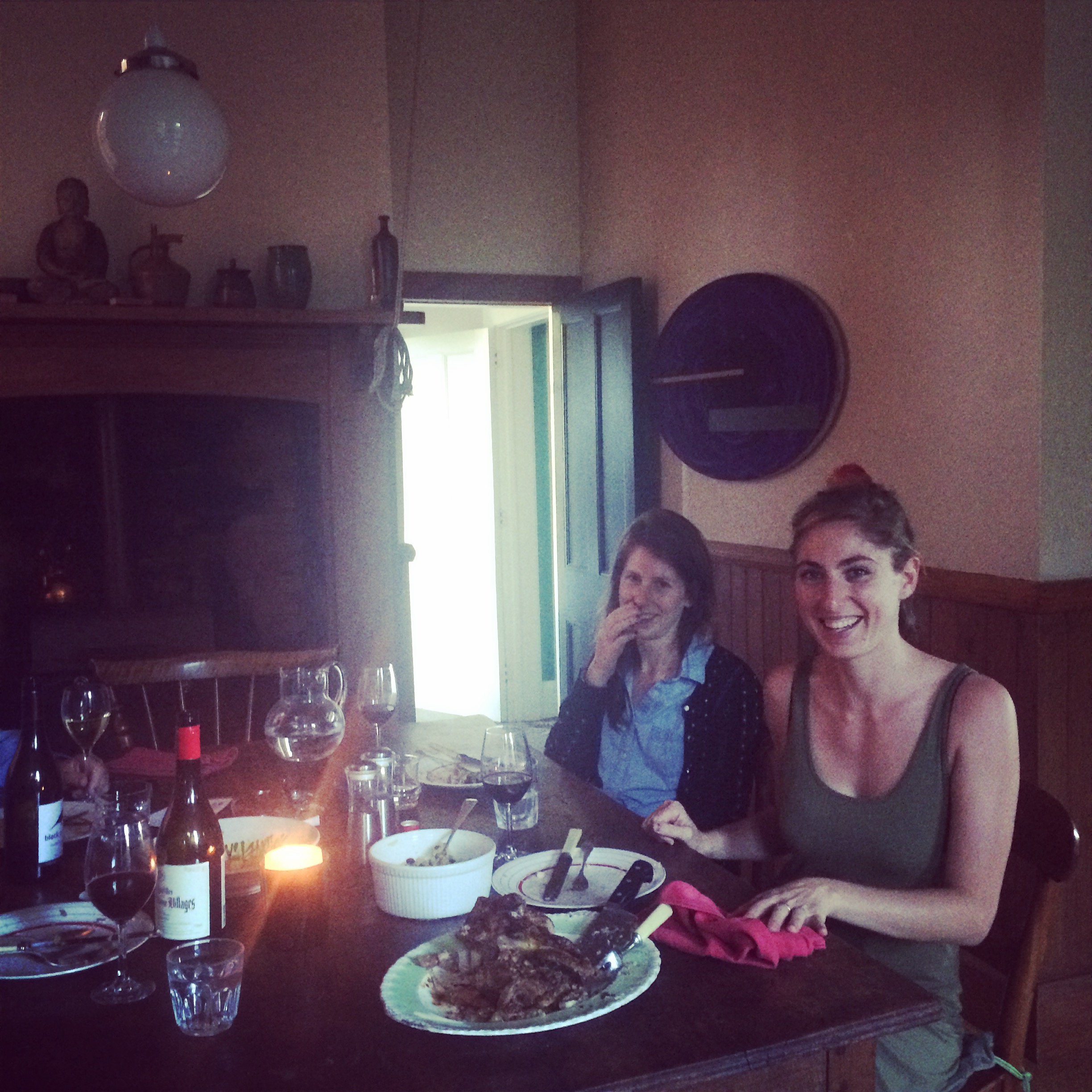 Best part of the cooking is sharing it at the Wallace's table. (Again with lots of wine.)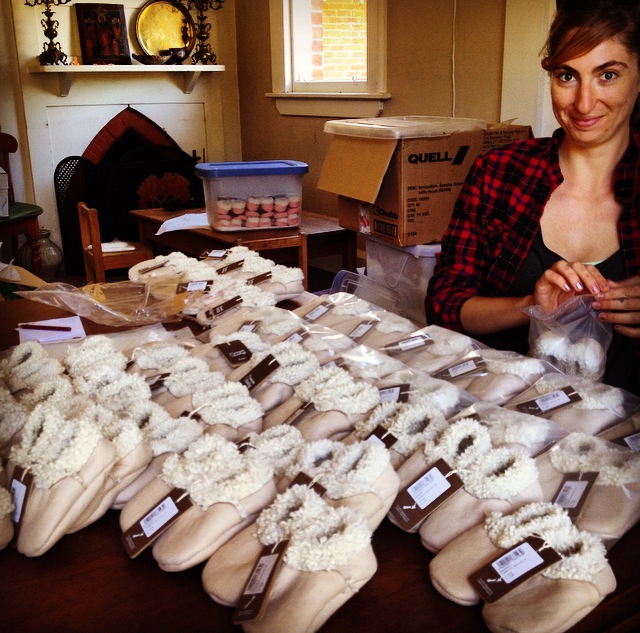 We have also been helping Eve with her home-run business; she makes baby booties (aren't they adorable?!), gloves, bags and slippers from sheep, calf and possum hide. **Don't worry, she only uses hides from animals that die of natural causes.**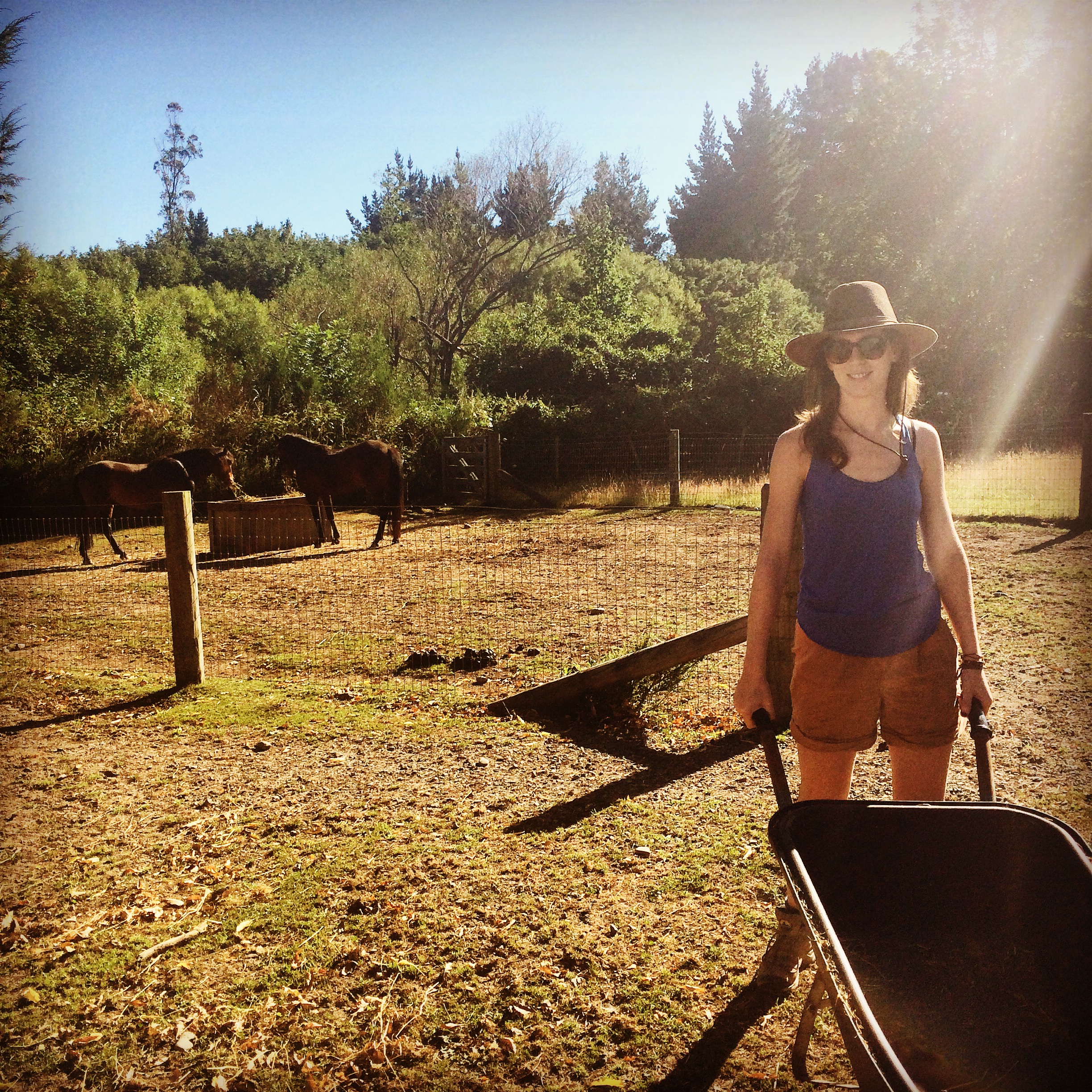 Most labor intensive job has been helping the neighbors with their prize ponies.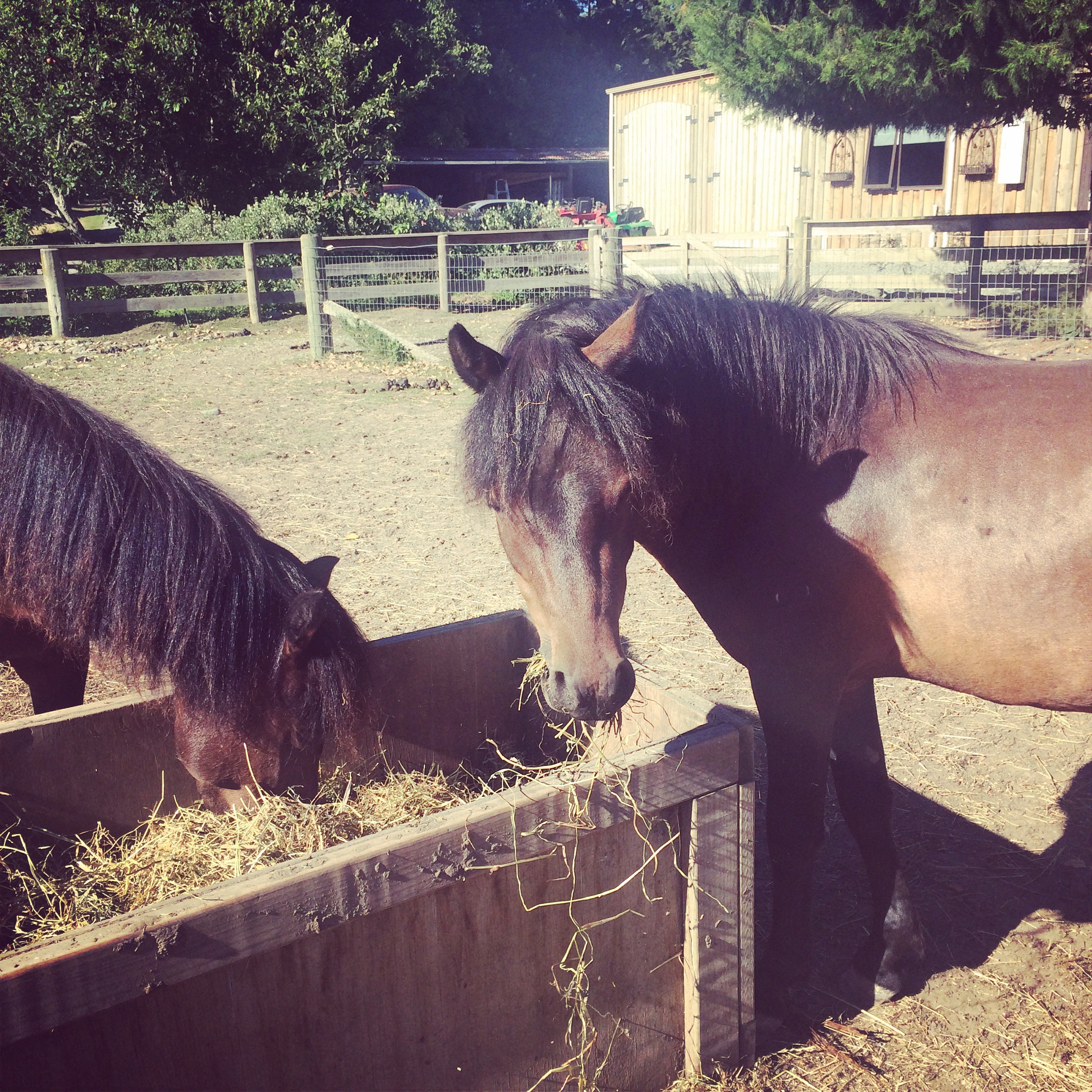 Who knew ponies could poop so much!
We have also helped Jimmy with some outdoor work around their land, clearing waterways and helping with gardening: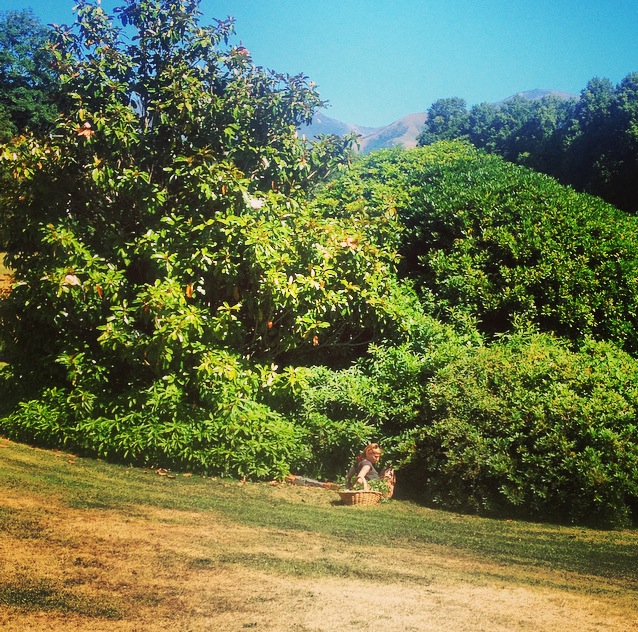 They have one insidious little weed that has been strangling a lot of their plants. But we are fighting the good fight! We'll dig it up at it's roots!
The best part about the outdoor work is we get to drive our dream car around.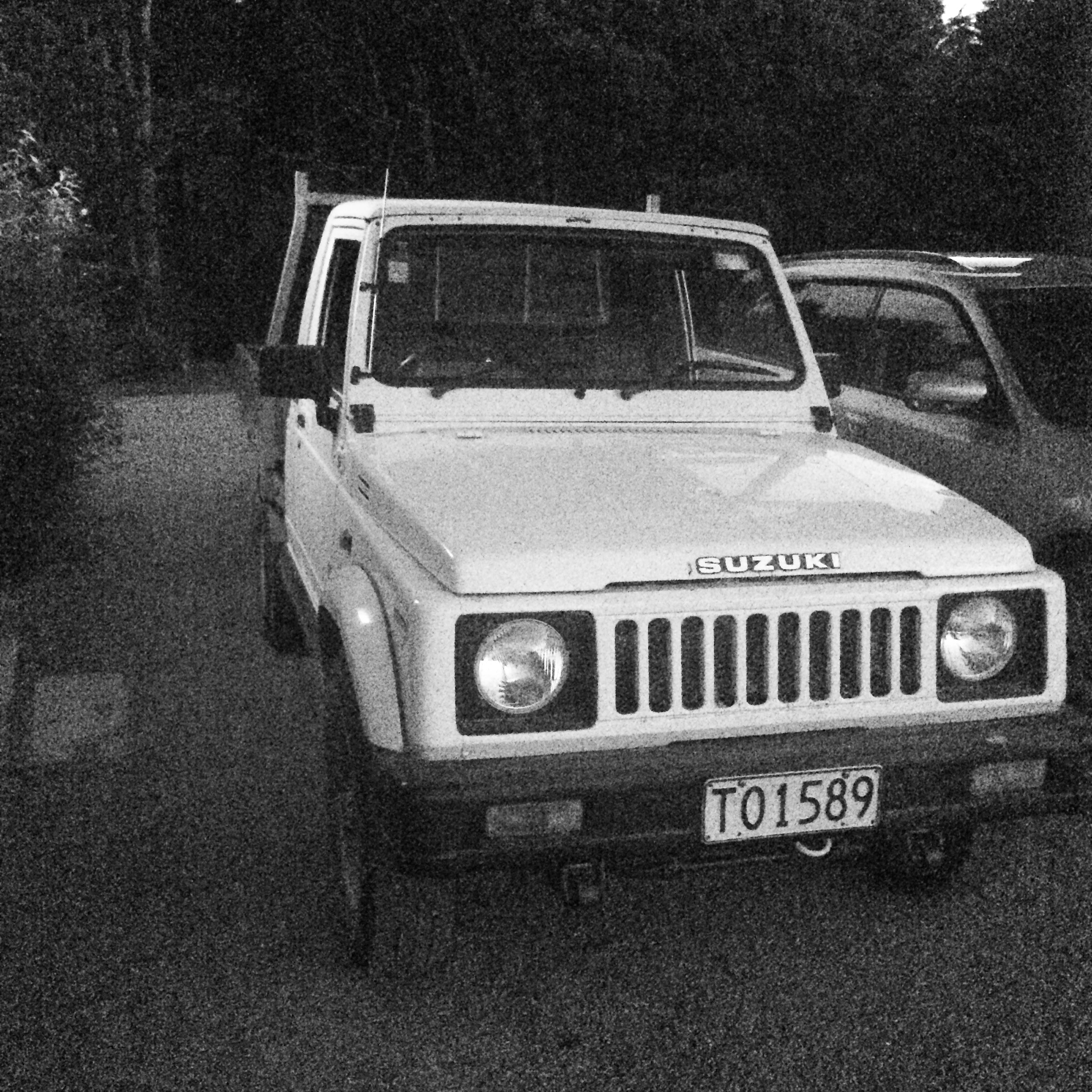 Suzuki baby!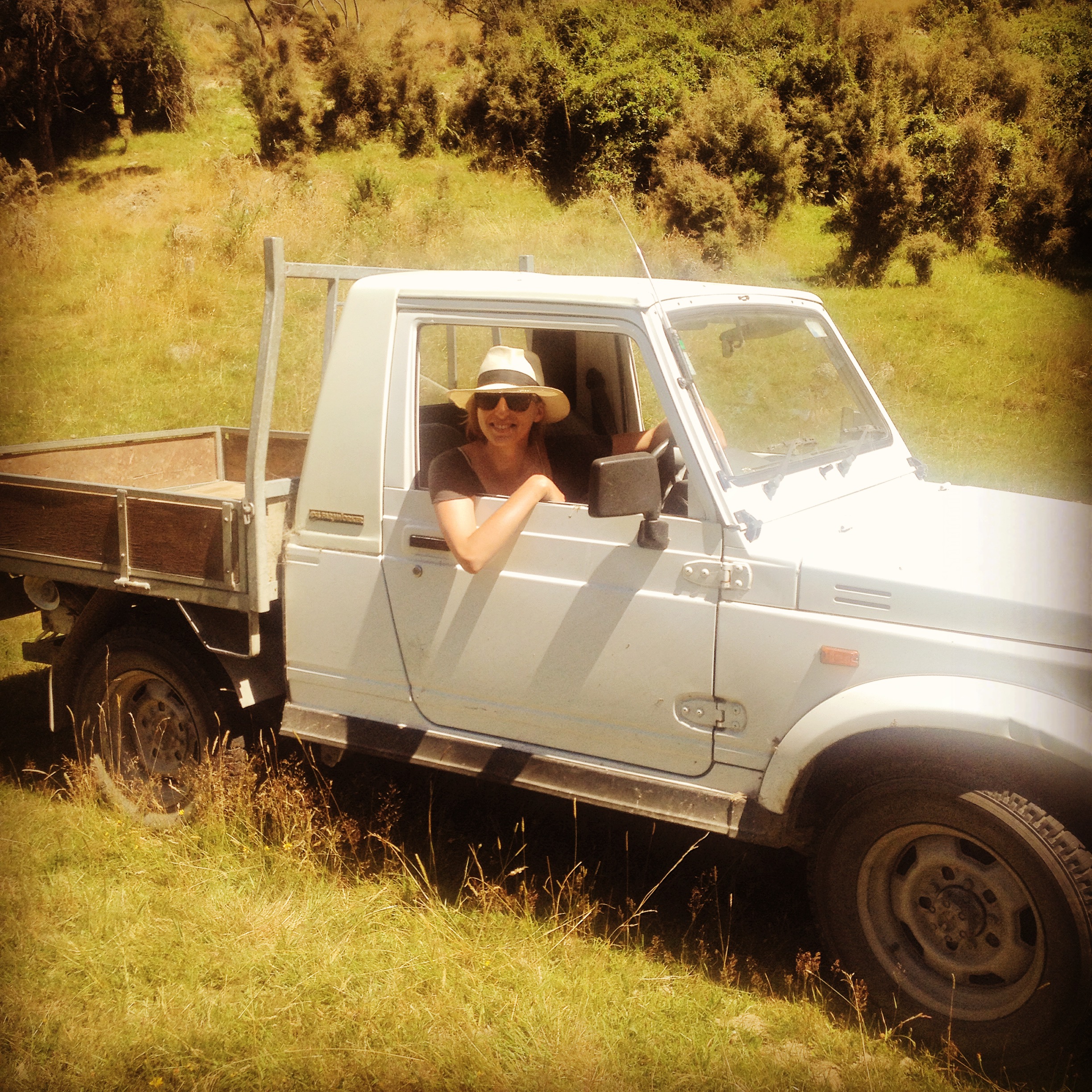 Ele taught Phoebe how to drive stick shift. She is a natural, of course!
But don't worry, there has been plenty of time for leisure as well.  We've spent some time exploring Geraldine: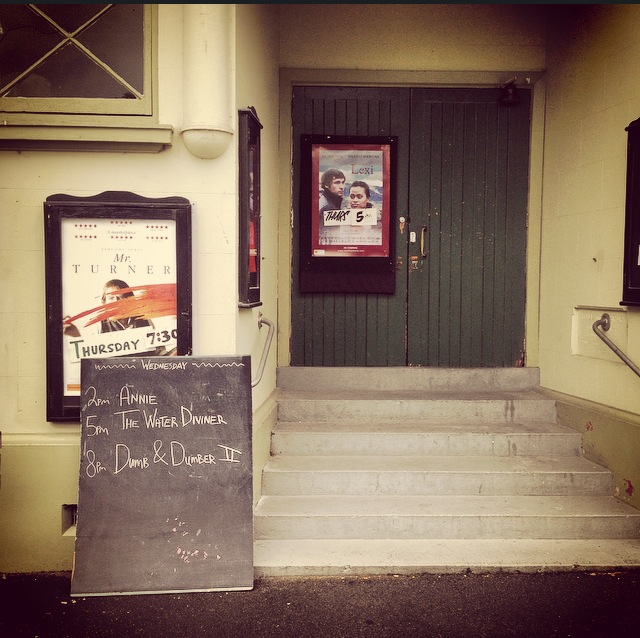 The Geraldine Cinema, slim pickings on times but so quaint inside.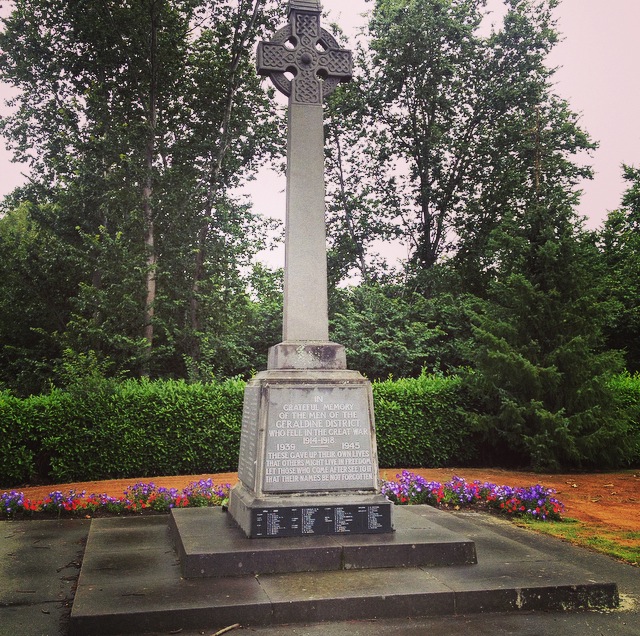 A memorial for the boys of Geraldine that fell in the Great War.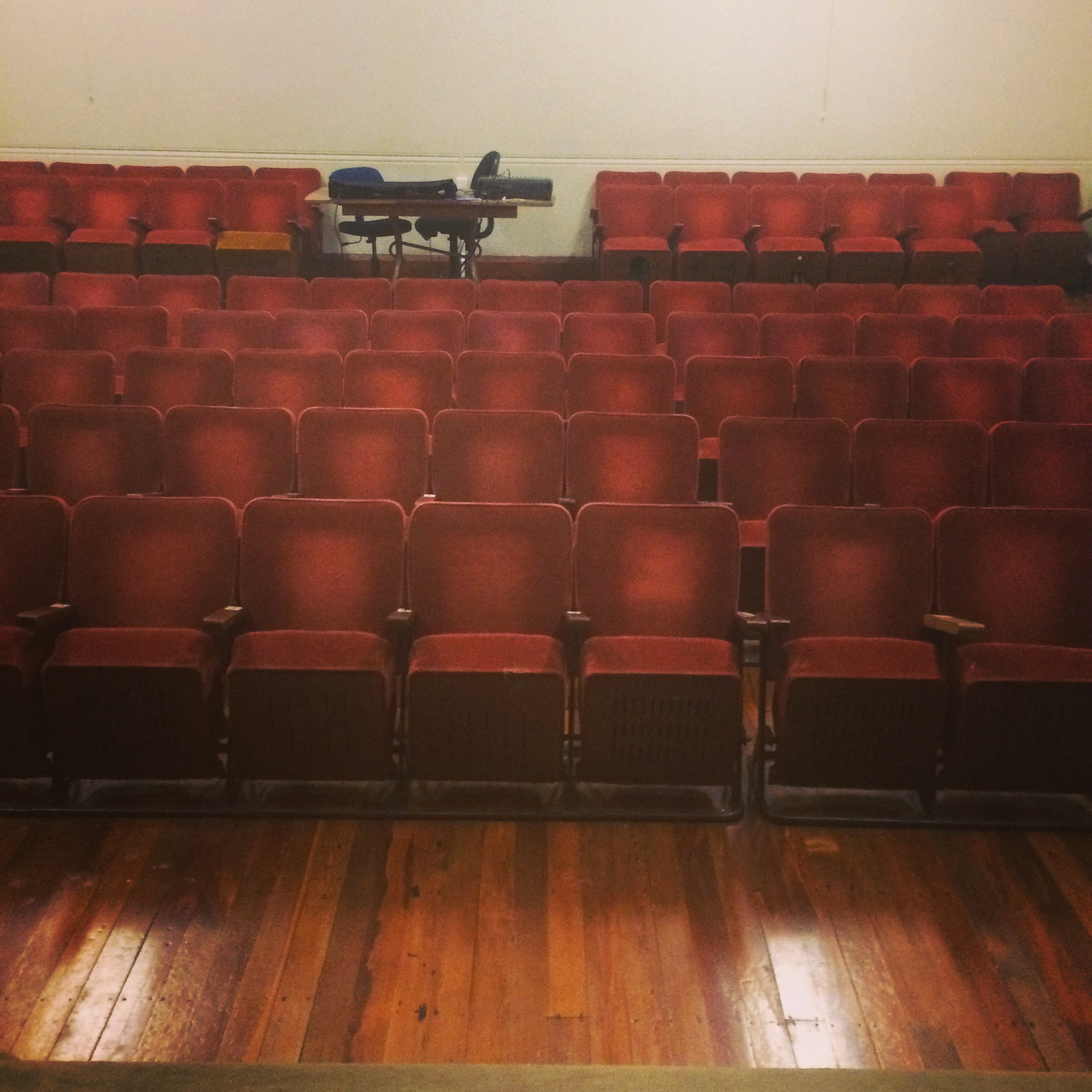 Jimmy took us on a tour of the new Geraldine Theater (where he is a member of the board).  Ele felt quite at home.
The theater building used to be the local lodge for Freemasons.  Their sign still hangs in the lobby.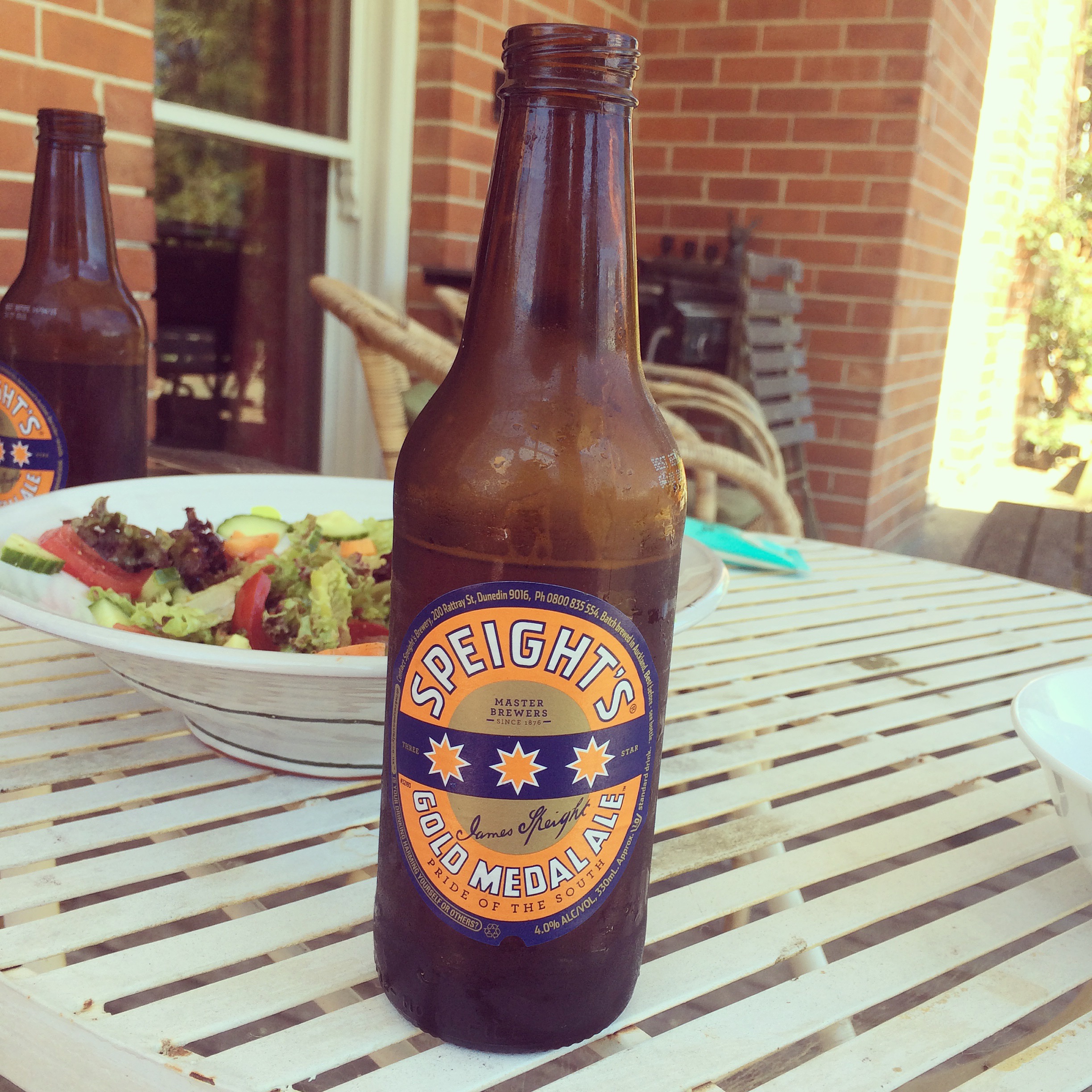 We have also made a point to try some local beer. Delish!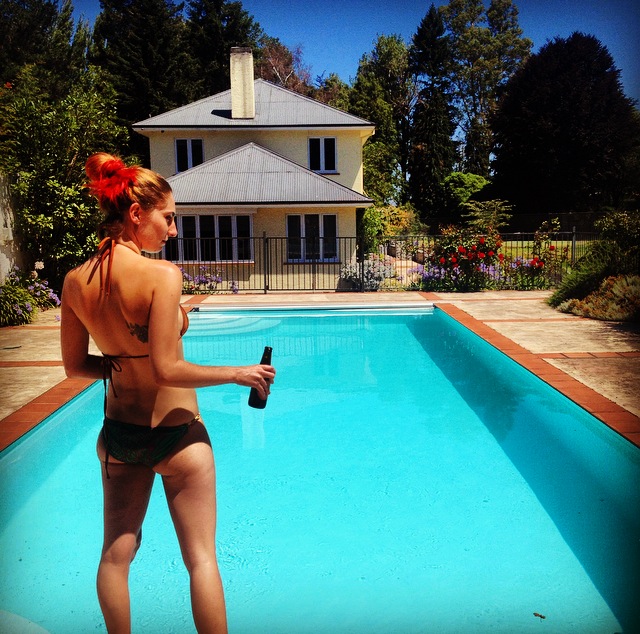 Poolside.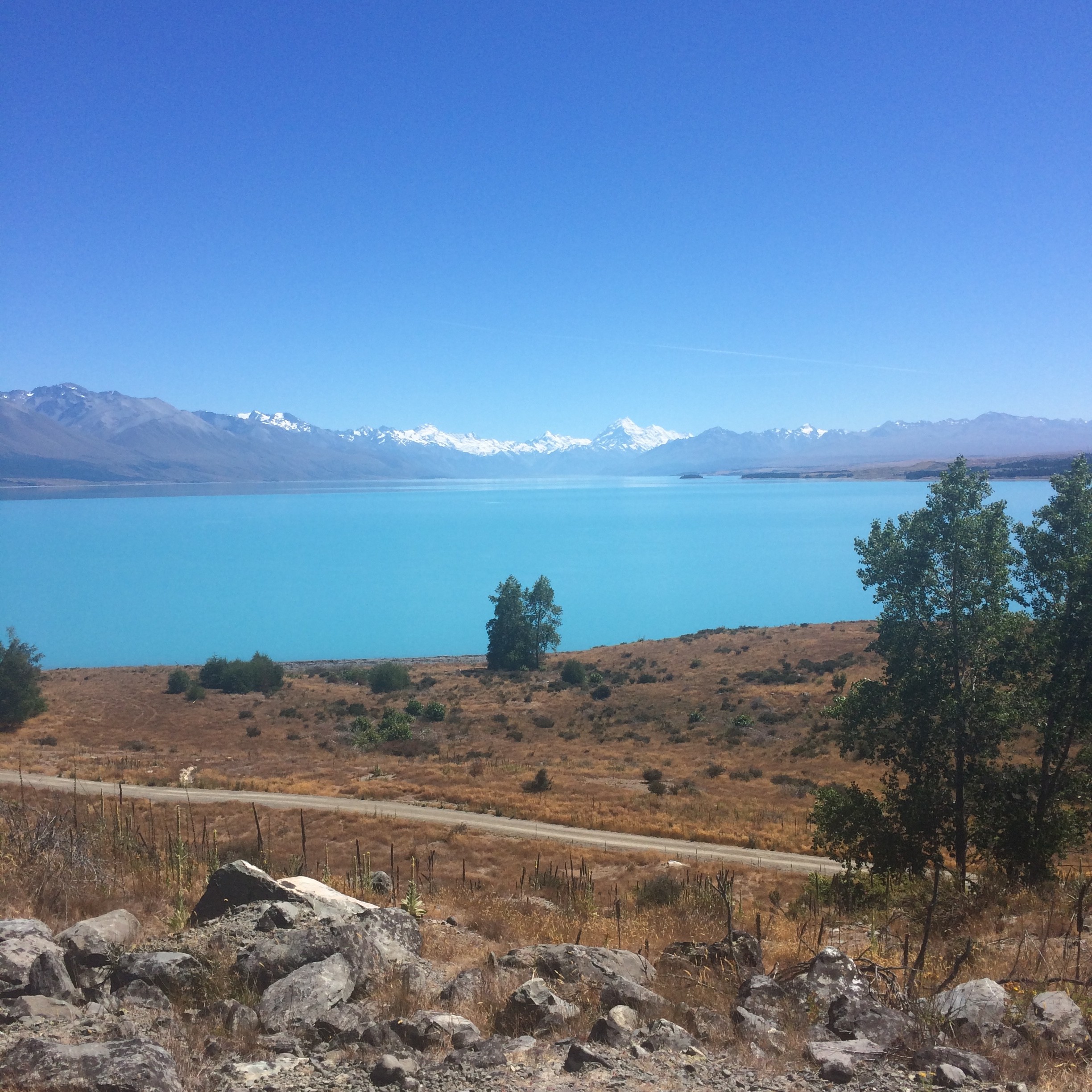 Took a day trip out to Mt. Cook, (also known as Aoraki): New Zealand's highest mountain.  It is picturesque.
**In Maori legend Aoraki was the son of the Rakinui, The Sky Father. Aoraki climbed the mountain with his three brothers, and the cold southern winds turned them to stone when they reached it's summit, forming the peaks of Mt. Cook.  The Maori believe Aoraki to be the most sacred of their ancestors and therefore find it rude to climb on what is in effect, the head of such a great ancestor.  So no mountain trekking for us in these parts!**
Stopped in a lovely little town called Fairlie for what we heard are the best meat pies in New Zealand.  We decided the rumors are true.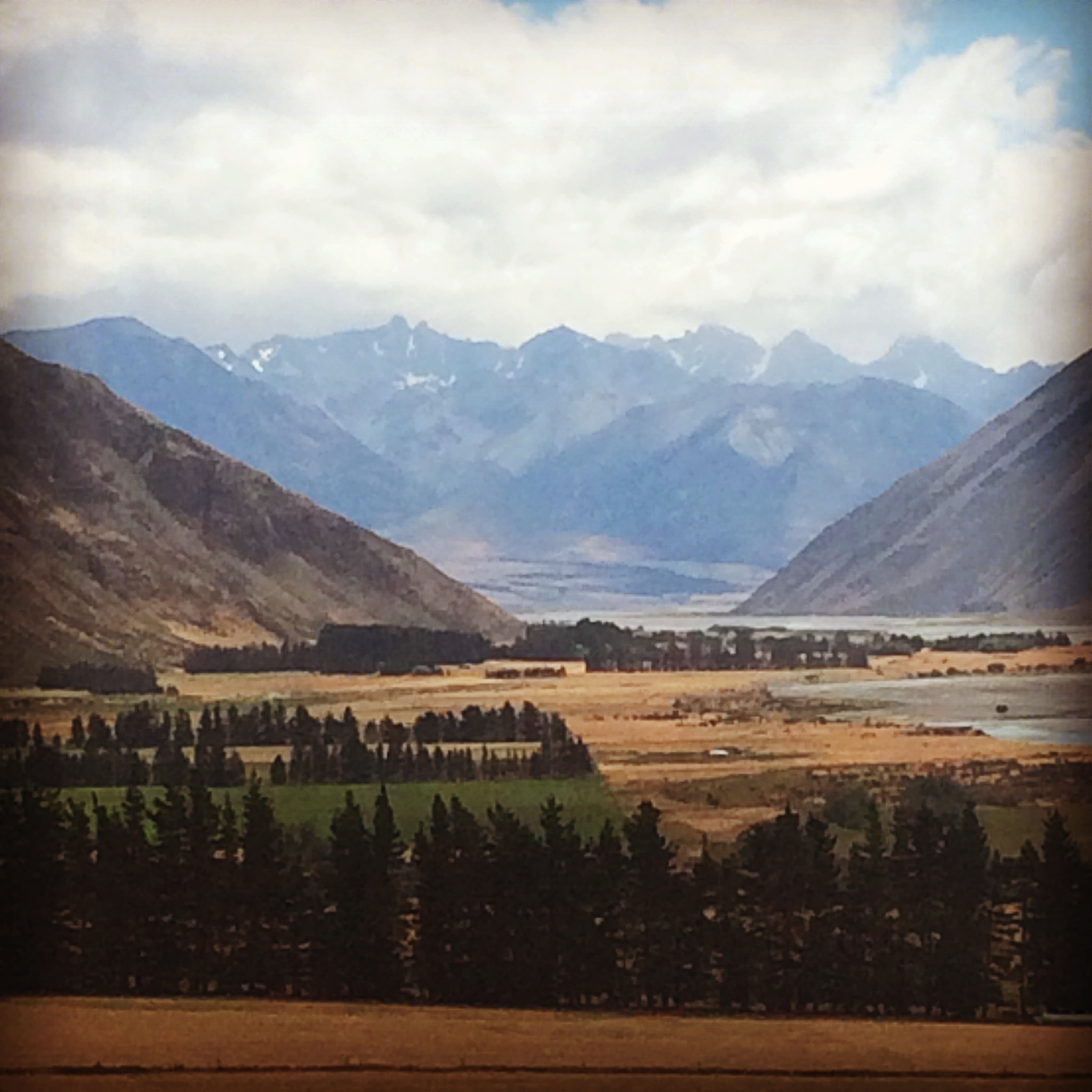 Sundrum is in a part of the country called Four Peaks, right near the Southern Alps. We went on a tour with Jimmy and came across this pretty average view. 
We've also had time to investigate the river that runs through the Wallace's estate.  Walking on sunshine: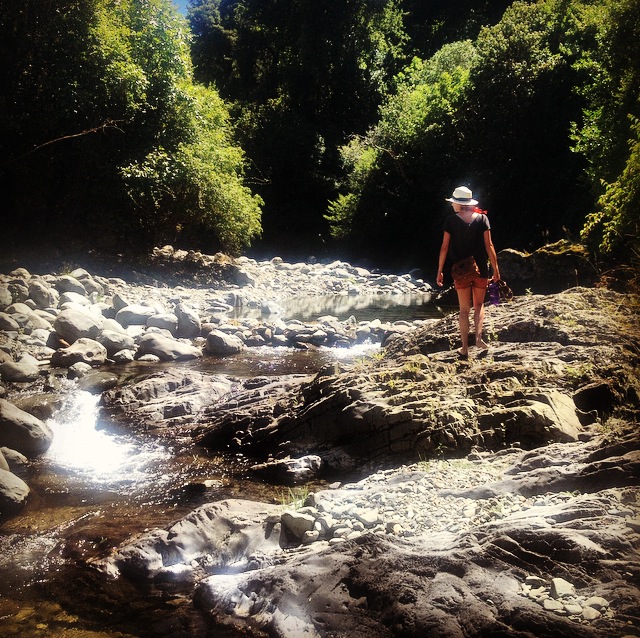 There has also been time for LOTS of reading: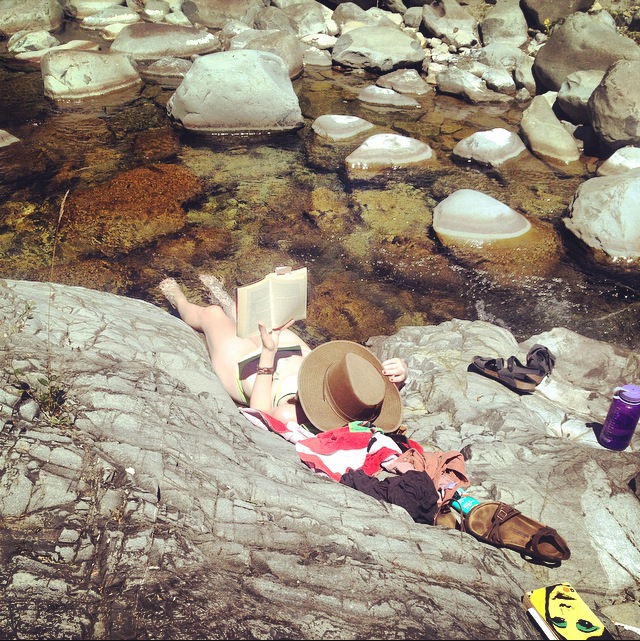 Mostly in nature. Phoebe found a perfect nook for herself by our local watering hole.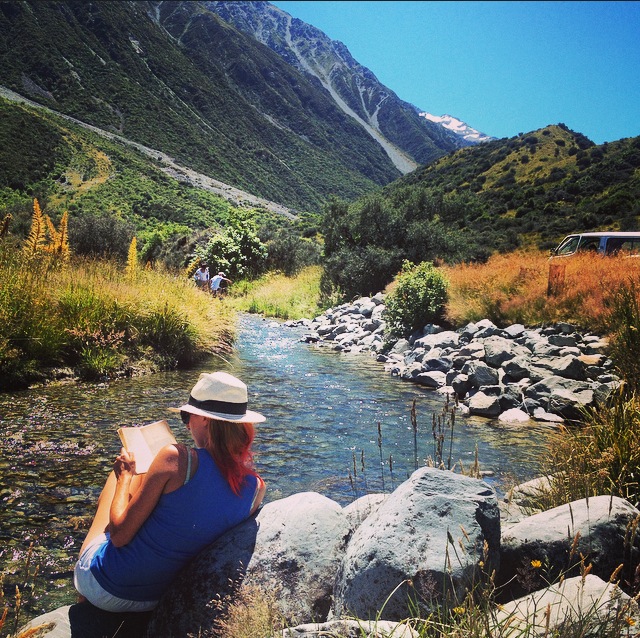 Ele reads Anais Nin's journal by a creek of freezing cold glacier water.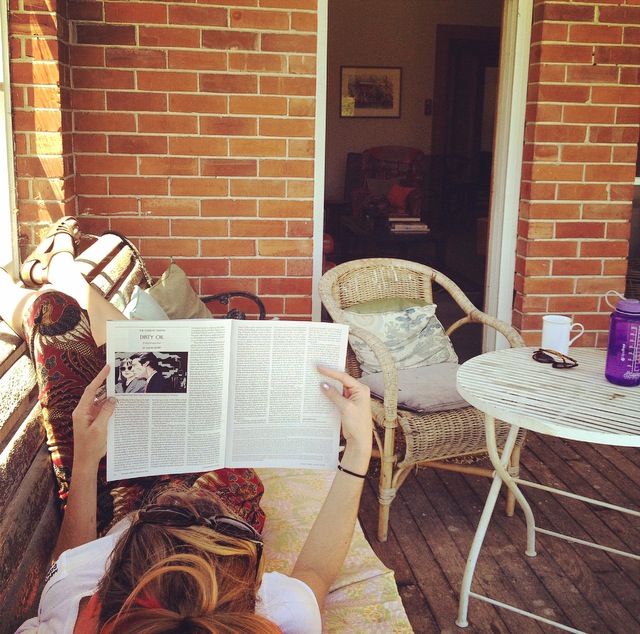 Our favorite reading nook out on the porch: see, we're also keeping up with goings on at home!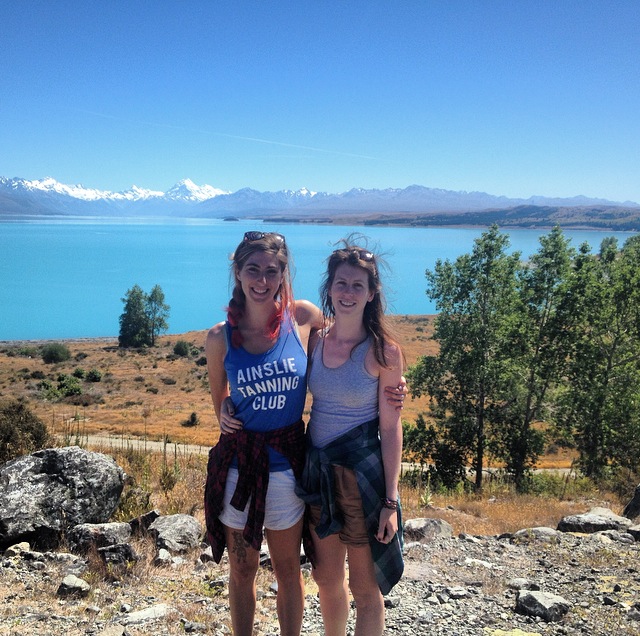 Mostly we've been enjoying each other's company and trying our best to avoid talking to the sheep. 
Until next time, kite ya mori (see ya later)!