We tore through Cambodia like Tazmanian devils, stopping in Siem Reap, Angkor Wat, and Phnom Penh over the course of five days. Things got off to a rocky start when Malaysian Airlines lost Ele's backpack (seriously, we were willing to give them a chance, but just don't fly Malaysian Airlines. They're the worst). Praise all that is good and holy that we got the bag back, because that could have put the kibosh on this whole thing. It was an Easter miracle!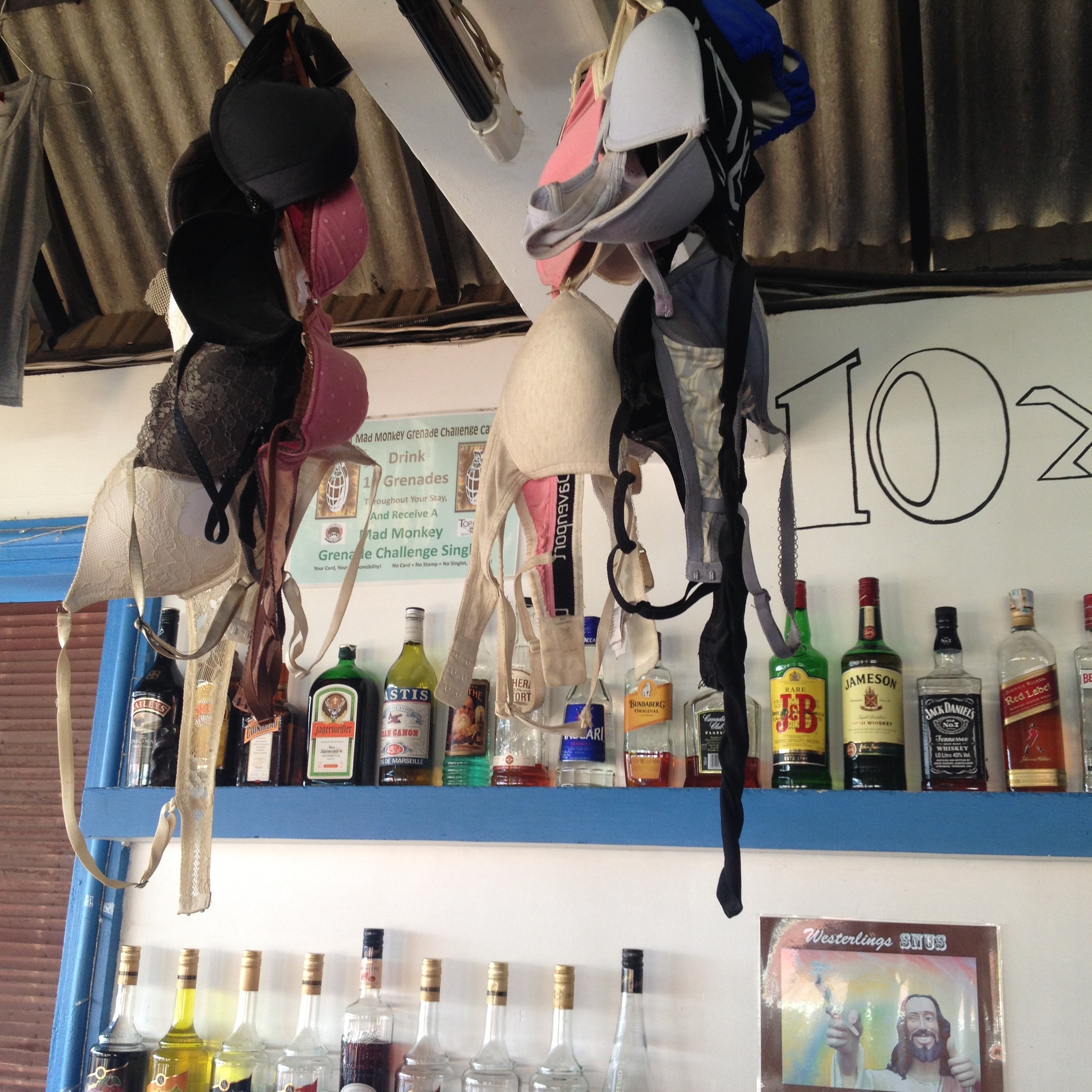 The Mad Monkey Hostel in Siem Reap: take off your bra and get a free t-shirt. Drink 10 hand grenades and get a free t-shirt. Check your dignity at the door.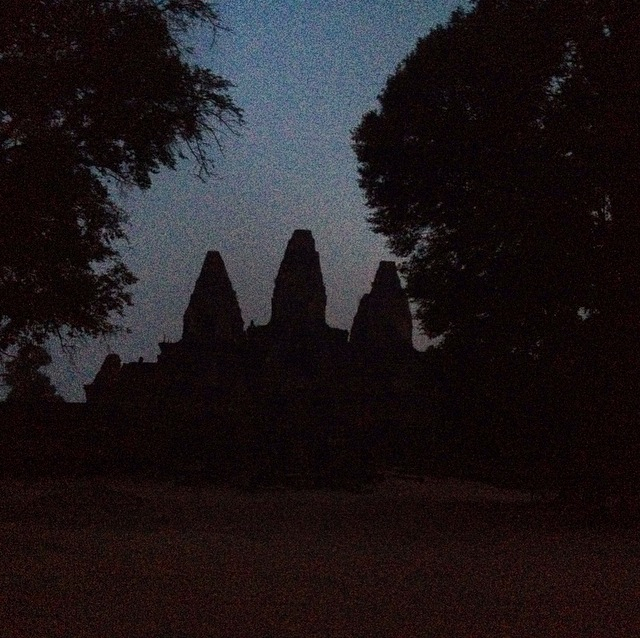 There are a few standard lines about the temples of Angkor Wat that you'll hear from basically everybody: that you definitely should spend at least three days at the Temples, and that you should start with sunrise at Angkor Wat. We were very happy that we disregarded all of that advice, and here's why: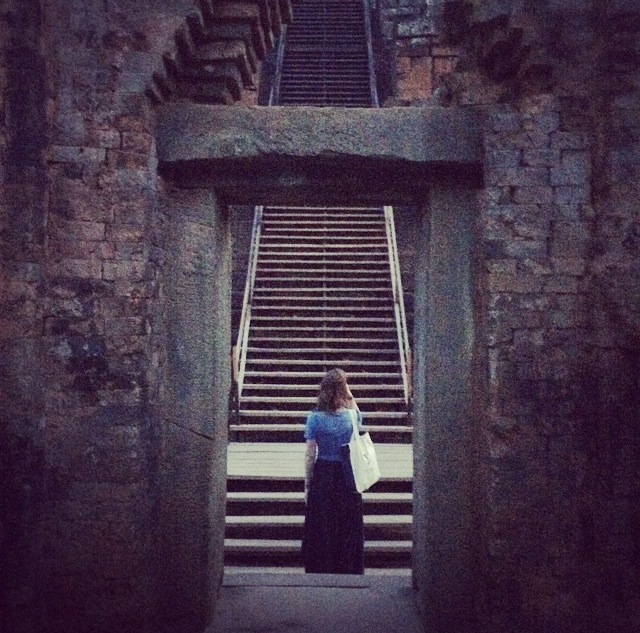 We arrived before sunrise at Pre Rup, a temple on the outskirts of the complex: the moon was still high in the sky, and there wasn't a single other person there. If you go to Angkor Wat at that time, you will spend your whole time trying to muscle some tourist out of the way for the perfect snapshot.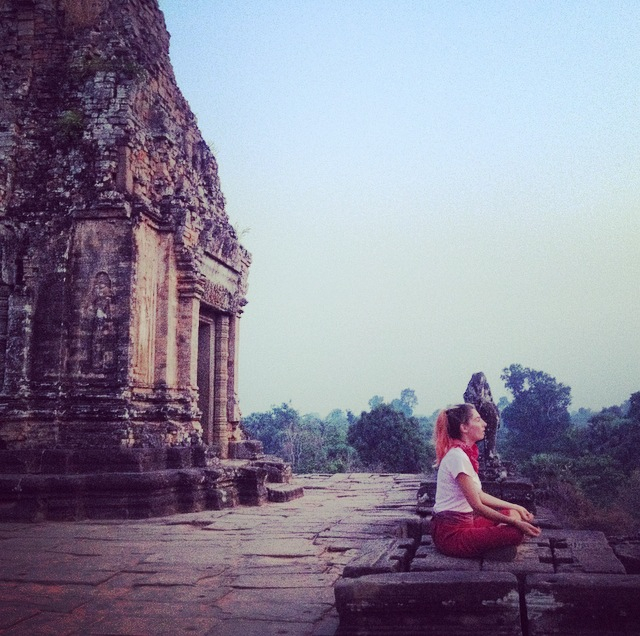 Meanwhile we were all alone at Pre Rup, and watched the sun come up in perfect stillness at one of the greatest wonders of the world.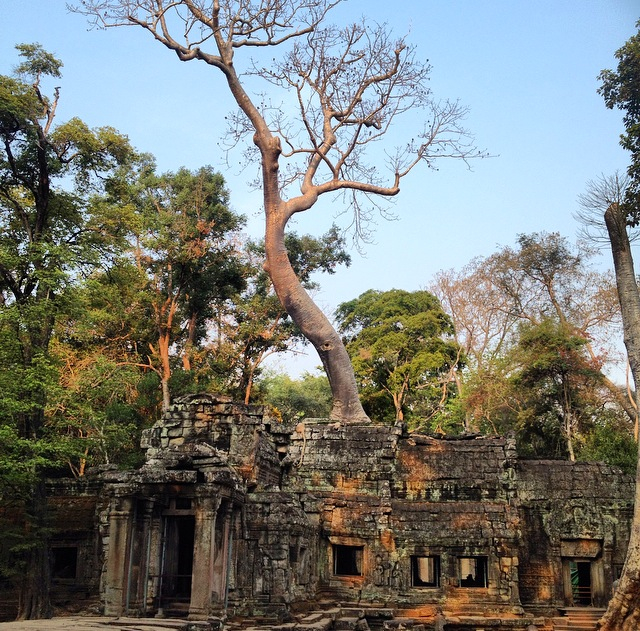 We moved on to Ta Prohm by around 8am, and it was still relatively quiet there, too. This temple was probably our favorite – there are trees growing out of the ancient walls.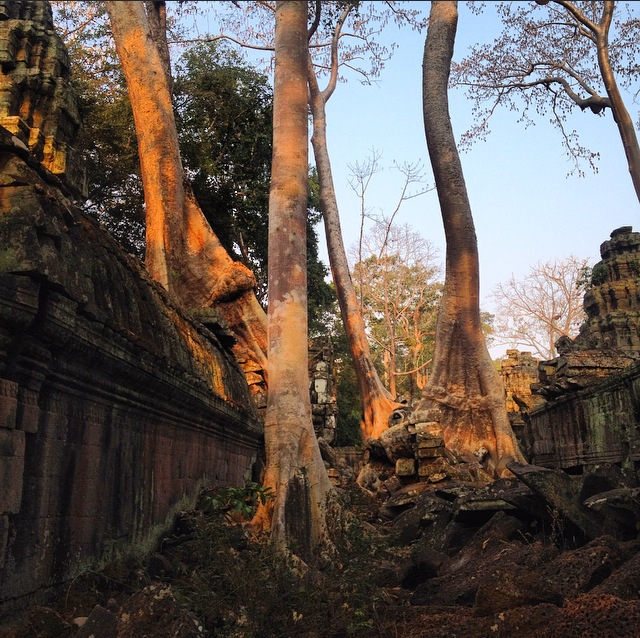 Ta Prohm is huge and filled with tiny little hidden rooms: we stumbled across one where an old woman was saying Buddhist prayers. She wrapped strings around our wrists while chanting, and gave us incense to burn at her altar. It was quite an emotional experience despite the fact we had no idea what she was saying.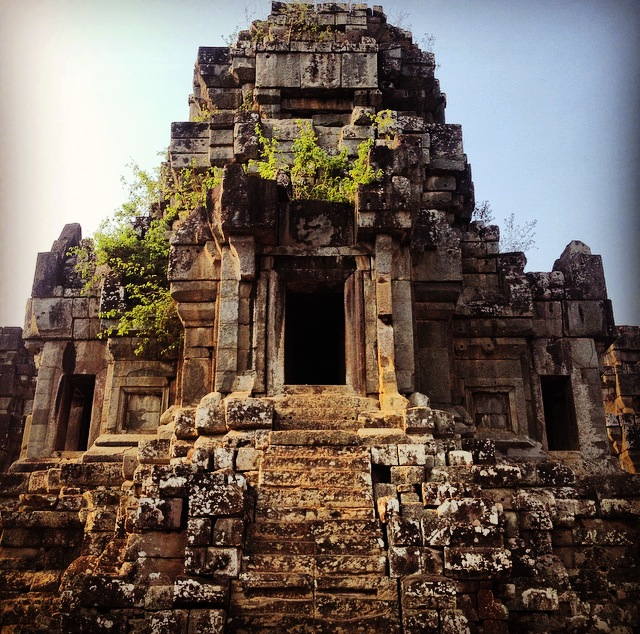 From there we sped off in our tuk tuk to Ta Keo, one of the tallest temples – you can't tell from this picture, but at this point we were higher than the surrounding trees. Got our cardio in. 
And then there was Bayon, the other contender for our favorite temple –  many people believe the hundreds of carved faces in the temple are representations of the king that built it, Jayavarman VII.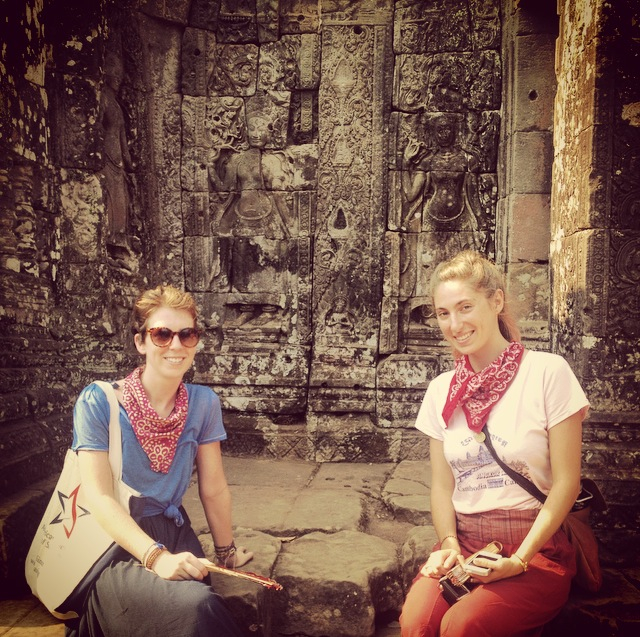 Two ladies // two carved stone ladies! 
And then we went to Angkor Wat, but whoops!…forgot to take pictures. It is truly awesome, in every sense of the word. But at that point in the afternoon the tour buses were out in force, and the experience was beginning to lose it's appeal – it's hard to appreciate the majesty of these structures with hordes of tourists taking away from the natural serenity of the surroundings. If you do stay for longer than a day, we recommend getting up for sunrise every morning and leaving by around 11am, in order to avoid the crowds.
So then it was on to Phnom Penh!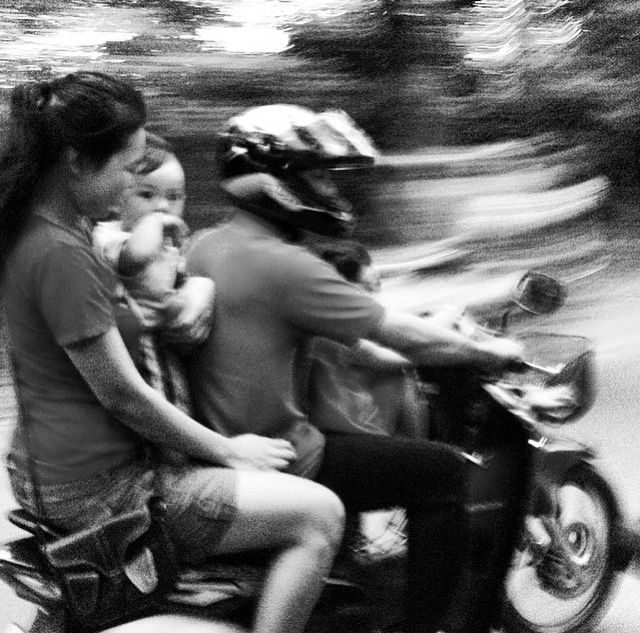 About 2.2 million people live in Phnom Penh, and by the looks of the traffic, everyone has a motorbike. It's a commonplace occurrence to see whole families on one bike – without helmets! Cringe!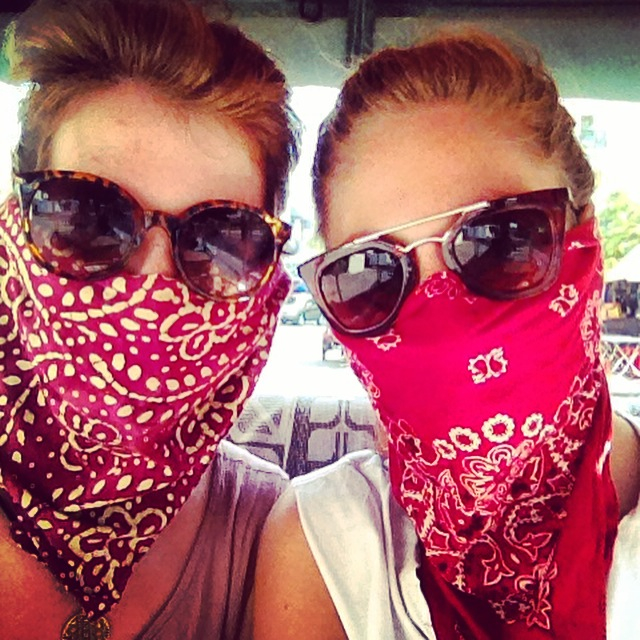 We forwent the motorbikes in favor of tuk tuks: rickshaws of sorts attached to a motorbike. The dust can get intense, but luckily we were prepared.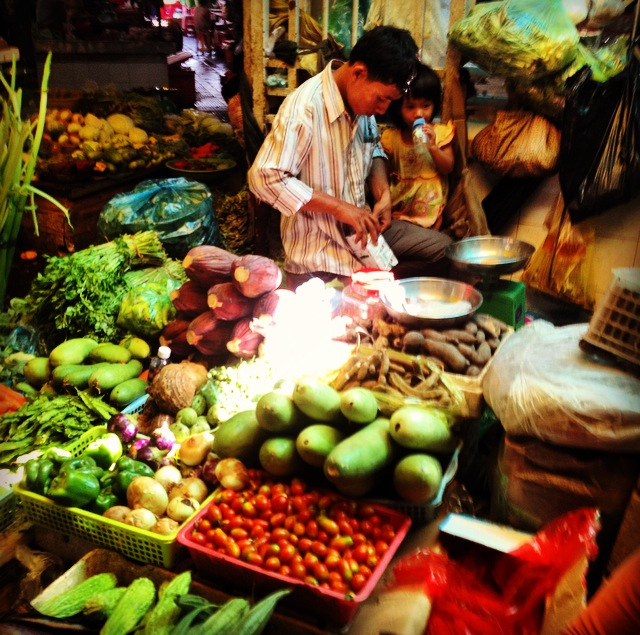 Central Market was a sight to behold: so much fresh produce, just-slaughtered animals, and miles upon miles of knockoff trinkets. 
We also went to see the incredibly harrowing genocide museum at S-21, the former high school where the Khmer Rouge tortured, detained, and murdered thousands of Cambodians. They don't allow you to take pictures, and it wasn't something we really wanted to document – it's very much worth the trip, but the evil feeling of the place can take your breath away.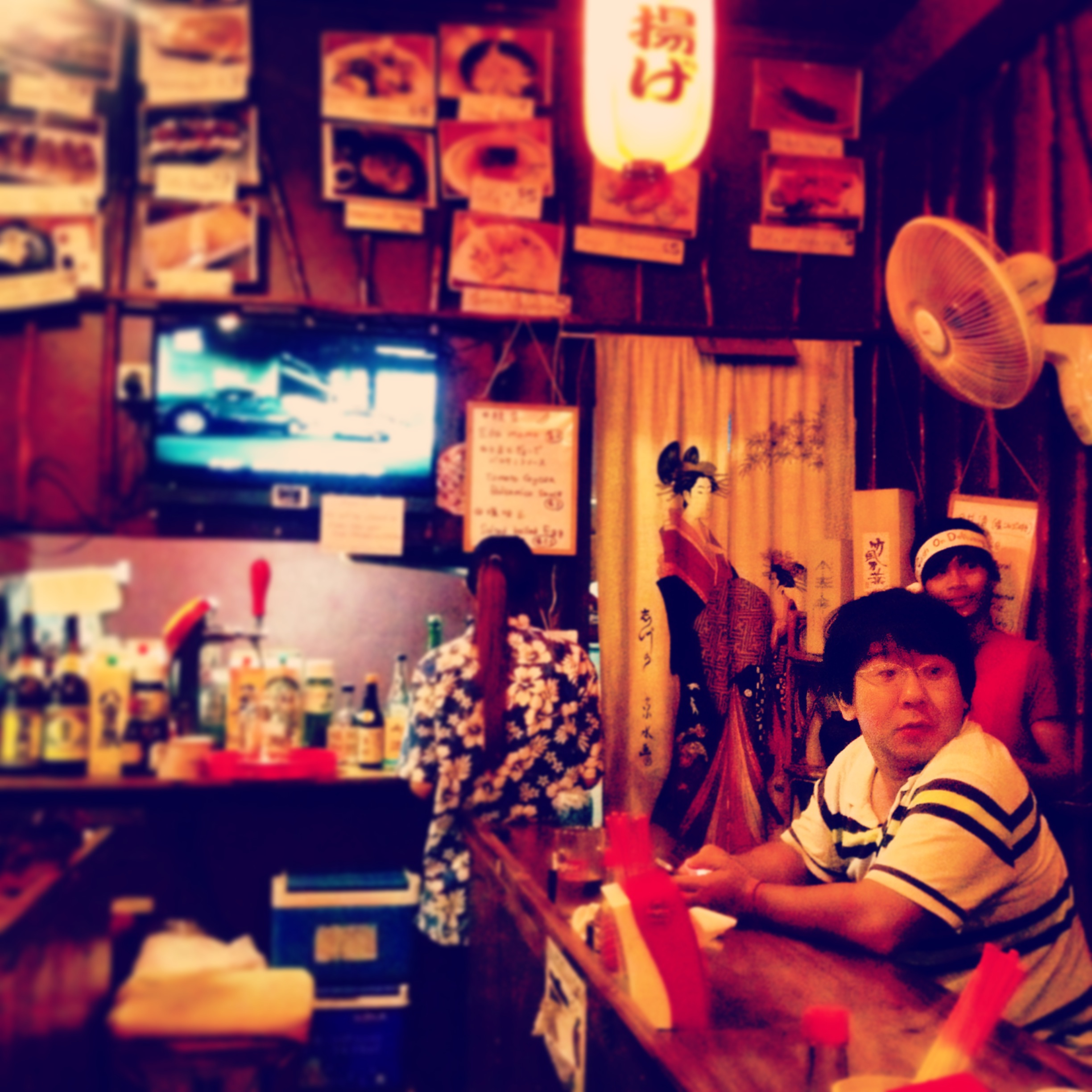 We were very lucky to have a mutual friend living in PP, so we got to see some great local spots: like this hole in the wall sushi joint, called Baobab, where we had delicious – and cheap! – salmon belly.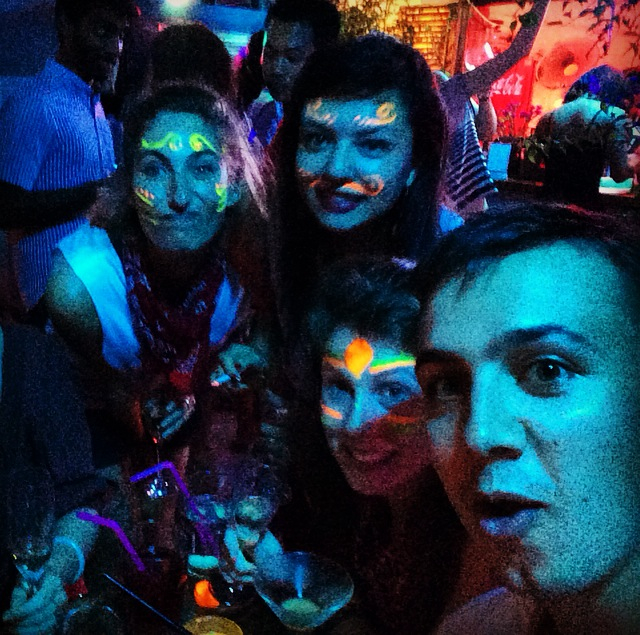 We experienced the local nightlife at Space Hair Salon & Bar – salon by day, gay bar by night.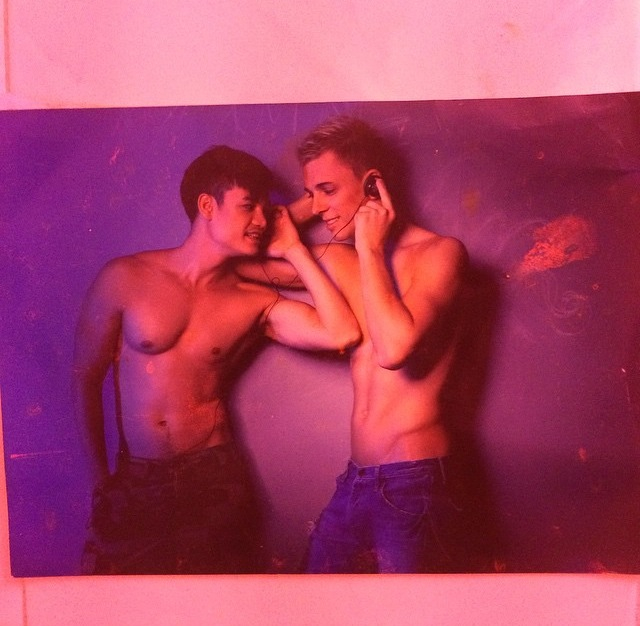 Some of the stellar bathroom art at Space Bar.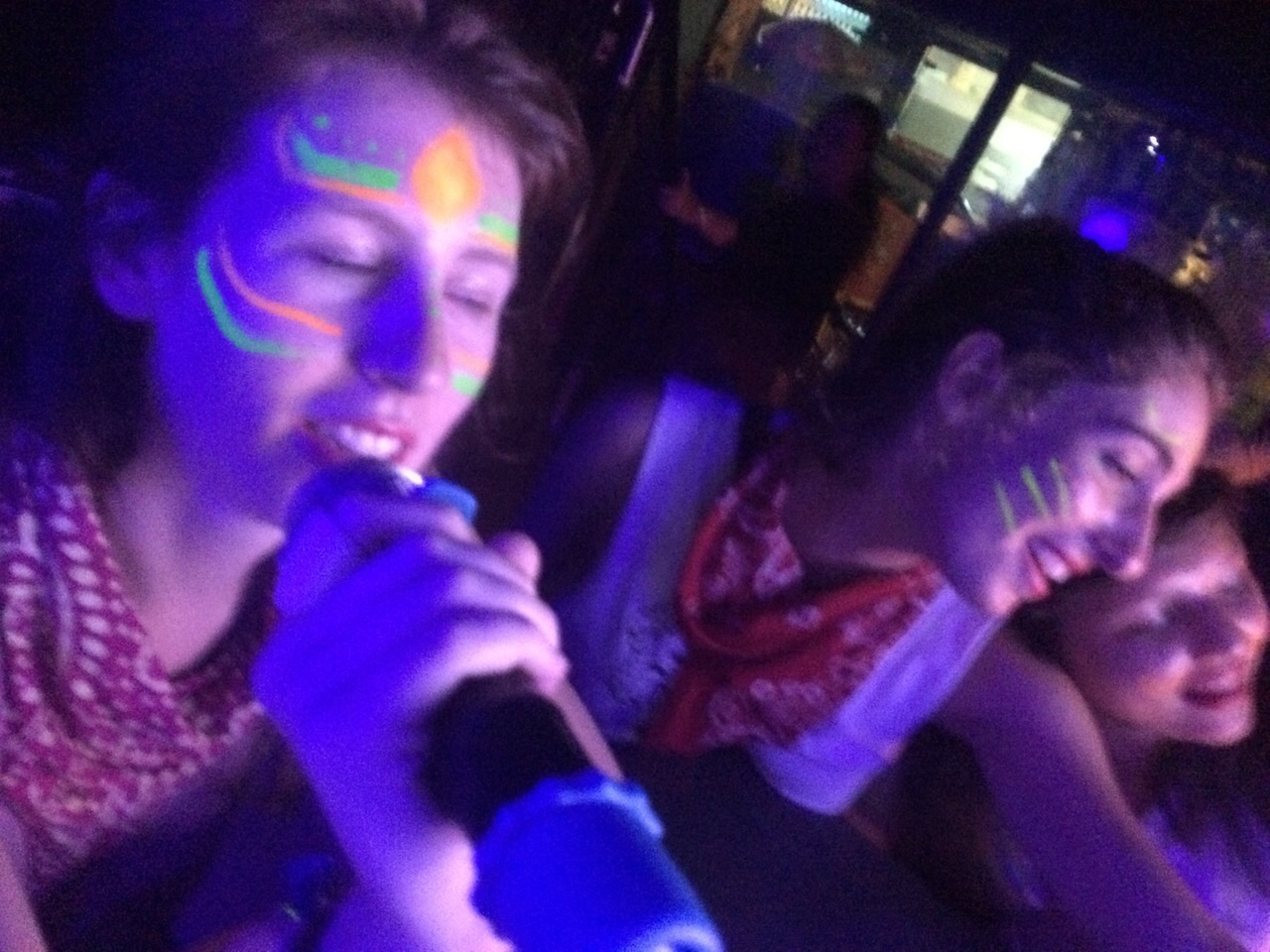 We ended our last night at a karaoke bar drinking soju into the wee hours of the morning – and then caught a bus to Vietnam the next day! It was not a pretty ride.