The next leg of our journey consisted of A LOT of moving and shaking, many trains and many buses.  On our 10 hour train ride from Nha Trang to Da Nang we met a lovely six year old girl named Phuong who wanted to practice her English with us.  She was adorable, and now knows our favorite foods, colors and how (in her mind) very, very old we are.  Her three year old sister Ly hadn't learned English yet, but had fun sharing our seats and showing us all the rice crackers she was eating.
Once off the train we quickly found a driver to take us the 45 minutes from Da Nang to Hoi An.  His name was Chieng and had served in the South Vietnamese army all through "the war of American aggression" (can't say we disagree with this naming of the Vietnam War).  He had many stories to tell along the way, pointing out old American aircraft hangers while explaining to us that Da Nang was the largest American military base during the war.  Finally, after 11 hours of travel, we reached our destination!
Hoi An: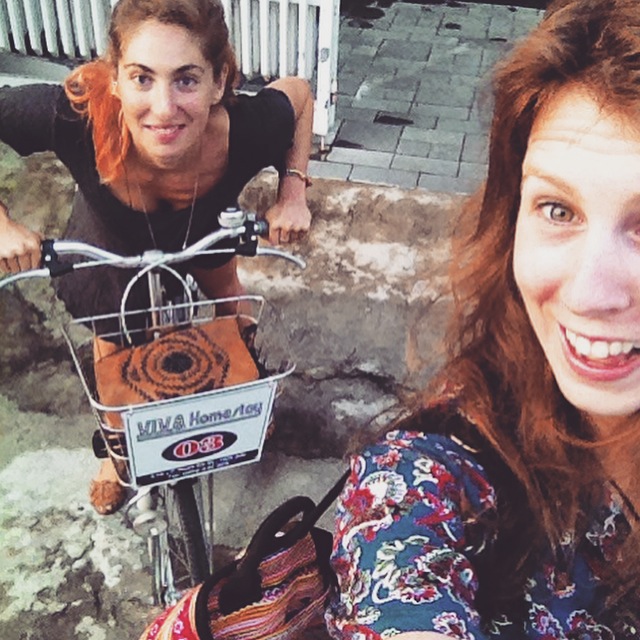 Easiest way to get around is by bike (most hotels and home stays rent them to you free with your room) we had a great time leisurely biking our way through the village.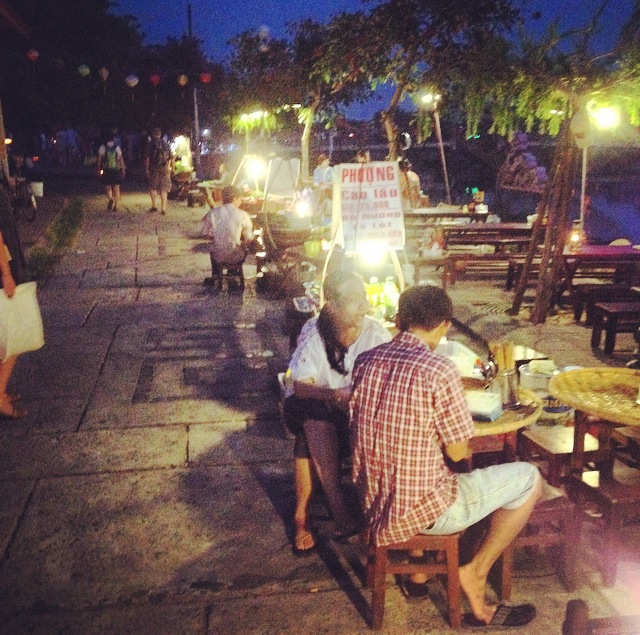 This small walkway by the Thu Bon River hosts every kind of Vietnamese street food you can think of! The river dissects the more modern area of Hoi An from the Ancient Town.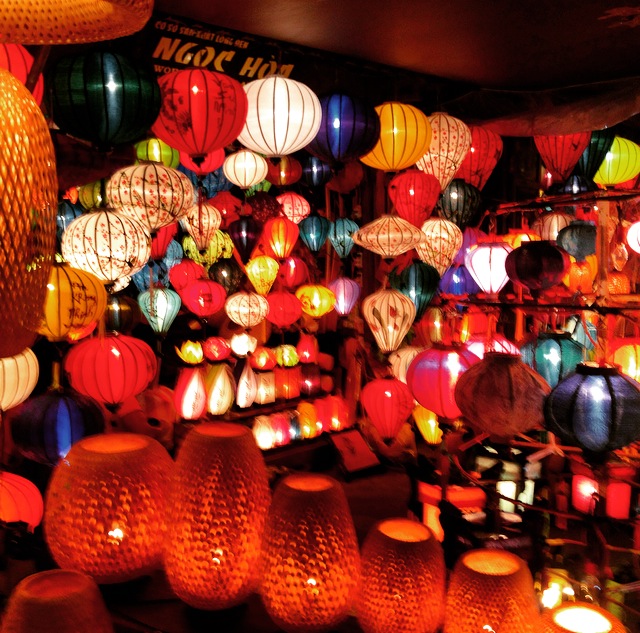 Many of the merchants in the Ancient Town sell these beautiful lanterns, and at night they line the streets, making it look like a fairy land.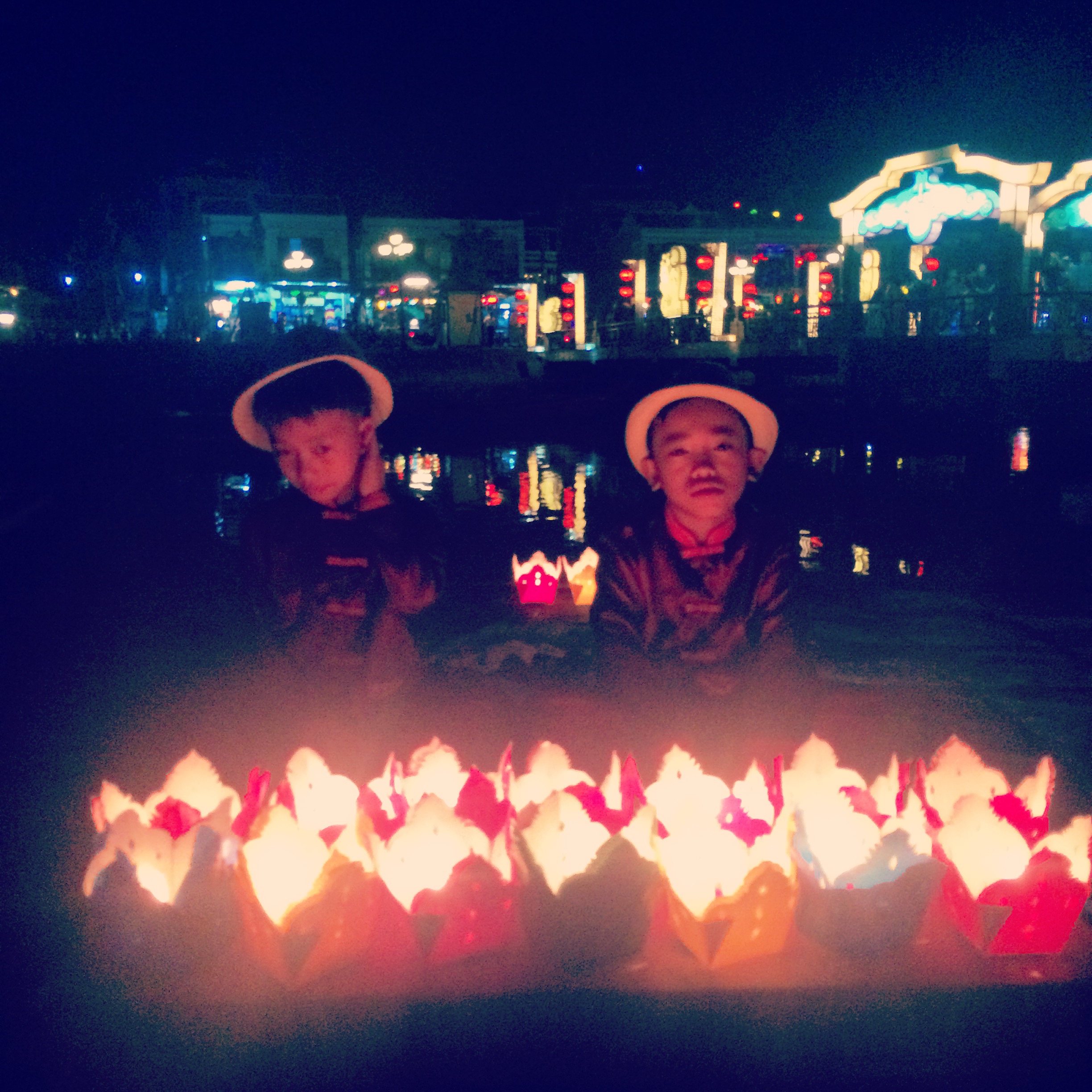 There are also paper lanterns being sold on the streets that you can set off into the river while making a wish.  These two boys  were the cutest pair selling by far!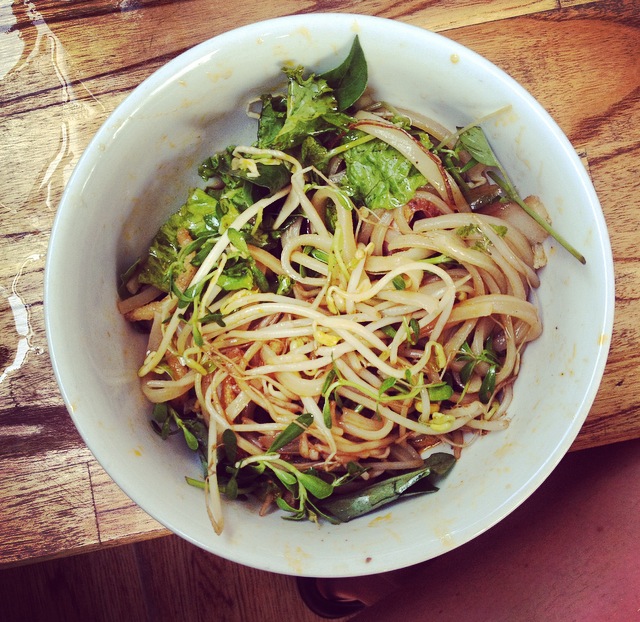 A Hoi An specialty (you can only find it in this area of Vietnam), this dish is called Cao lầu.  It is scrumptious! Noodle meets soup meets salad with braised pork and crispy wontons thrown in. Yum!
We may as well continue to discuss the food in Hoi An here, because we did a lot of eating.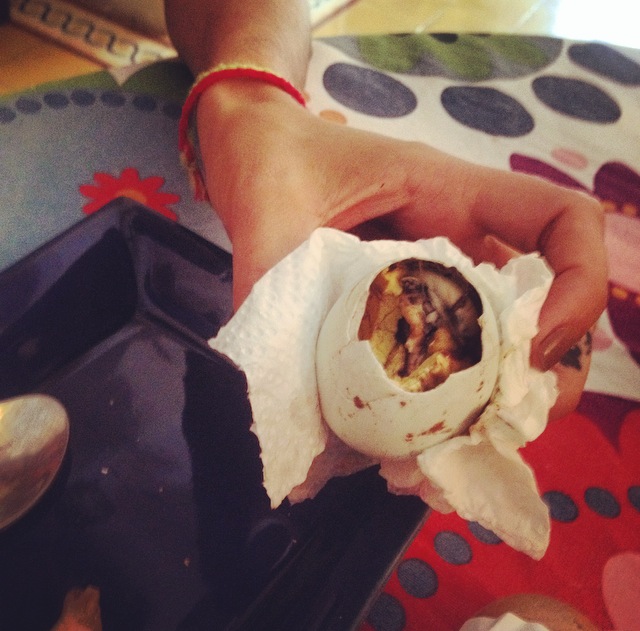 We had our first experience with balut, a developing duck embryo that is boiled and eaten from it's shell.  Phoebe was not a big fan, Ele thought if you get past what your mind is telling you you're doing it tastes pretty ok.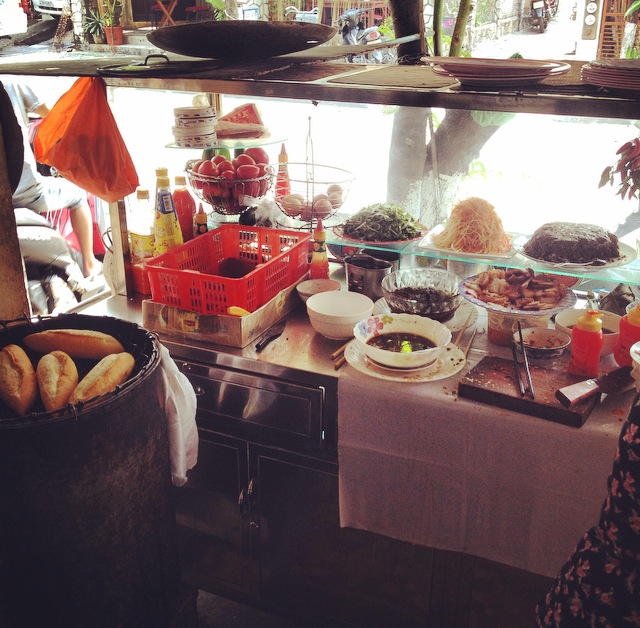 We also by happenstance stumbled across THE BEST banh mi in Vietnam.  No joke they call this woman the banh mi queen for a reason.  We had about four.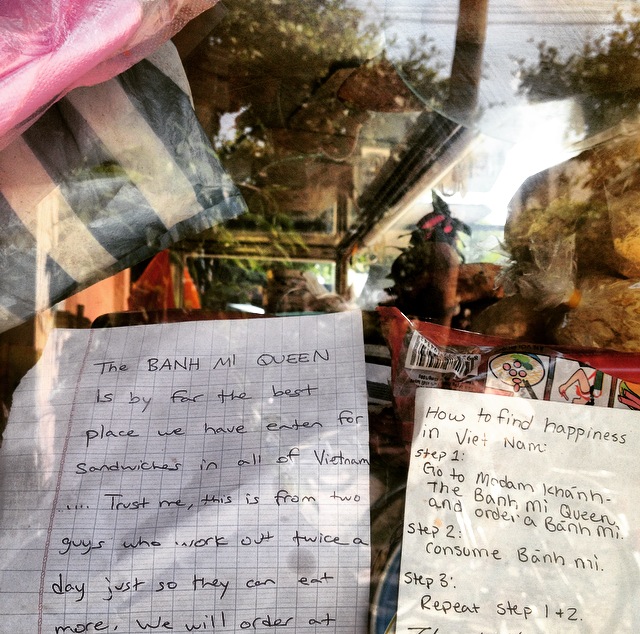 This woman has testimonials from all over the world, and certainly looks old enough to claim her title.
The real reason we went to Hoi An was because of its reputation for having the most amazing and cheap tailors.  Any item of clothing be it a dress, suit, bag, shoes – you name it – can be made here on a budget.  That being said, we went a bit overboard, and this may be the reason we are destitute for the foreseeable future.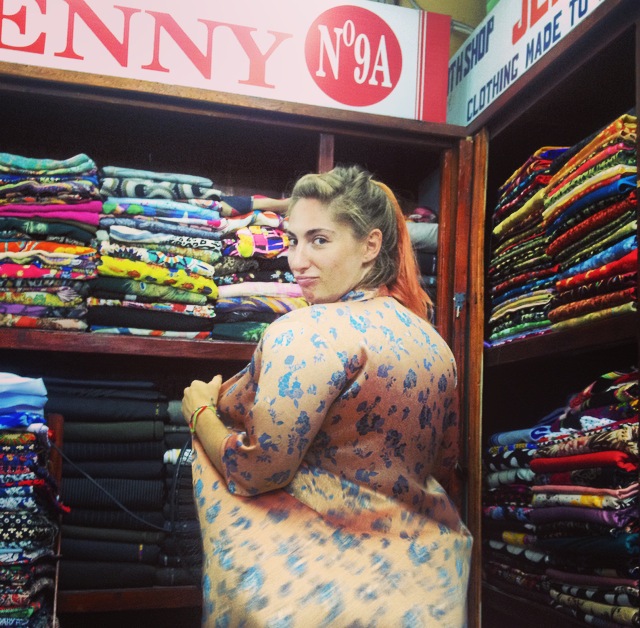 We found Jenny No. 9 in Central Market. This shop is wonderful, the possibilities are endless, Jenny and her staff are fantastic and Ele found her favorite fabric of all time. 
This is when we went a little buck wild…for the full summer collection, catch us on the streets of New York when we return stateside.  But here is a little preview: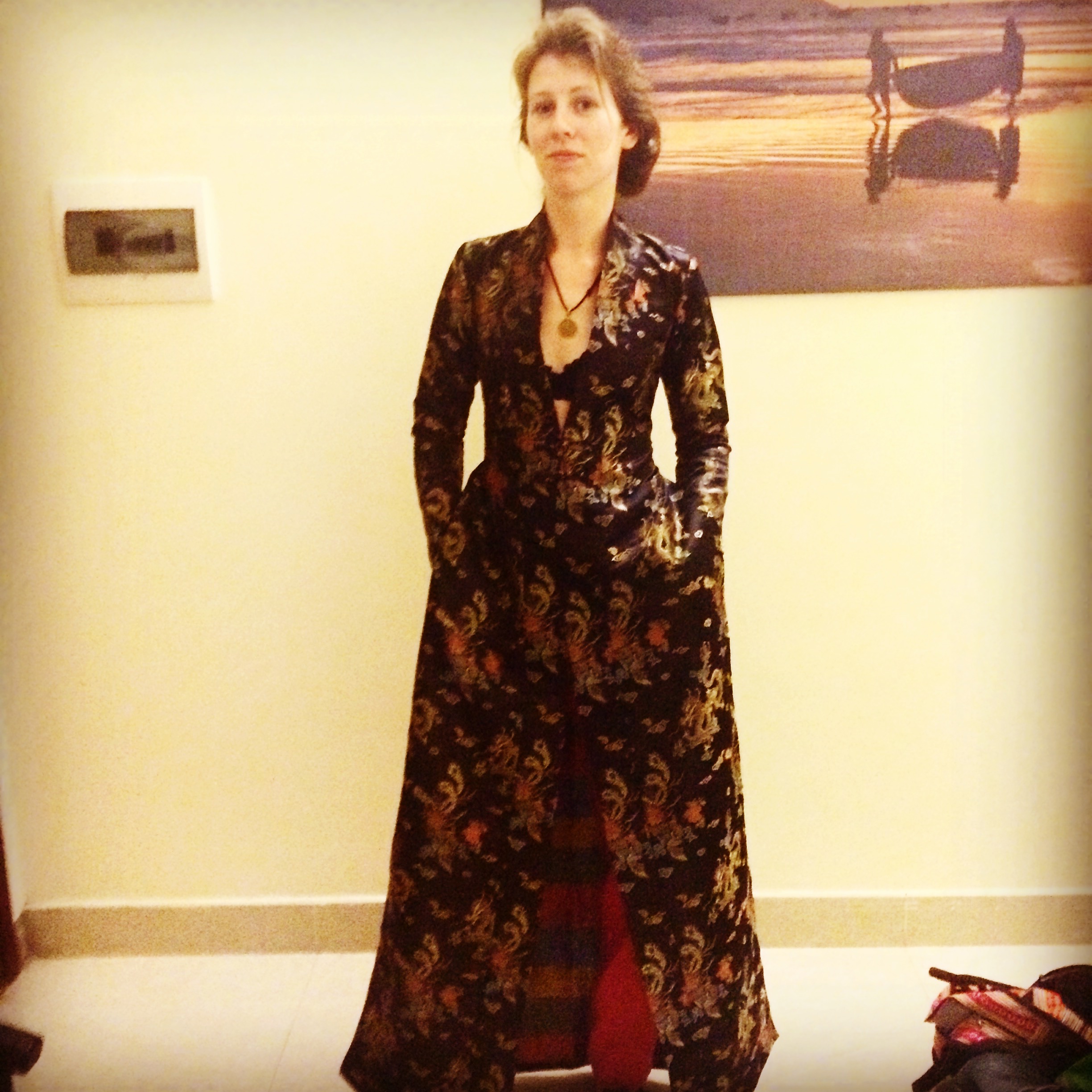 Ele's all-time favorite picture of Phoebe, clad in her traditional Vietnamese wedding coat.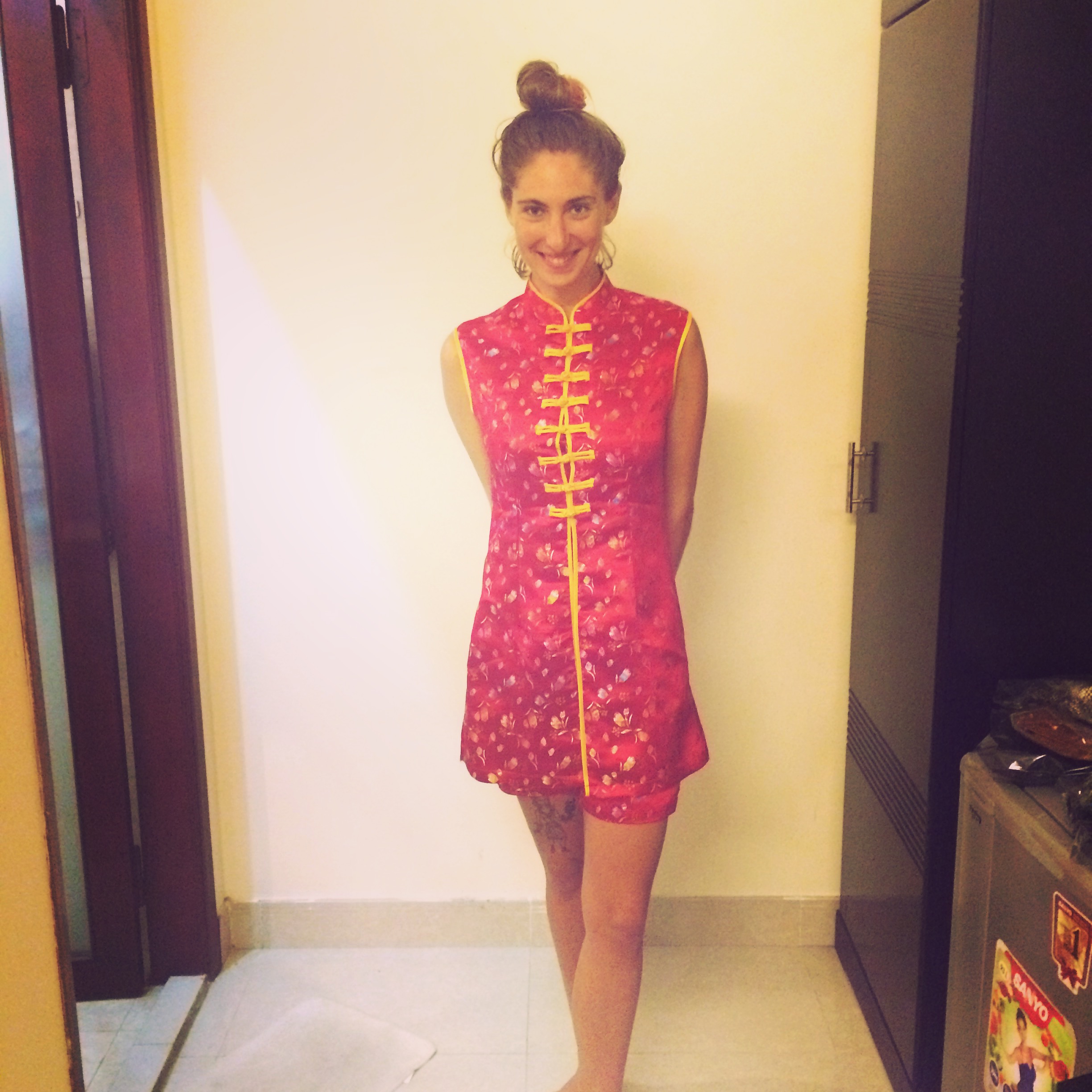 And Ele in her traditional-meets-modern two piece.
Our pockets lighter and our backpacks heavier, away we went to the more northern city of Hue.  The three hour bus ride was a breeze after our previous travels even though the driver drove like a bat out of hell.  We arrived at our new home, Vietnam Backpackers Hostel (Hue location), and spent the night playing trivia with other backpackers and the lovely staff.  We came runner up; the other team got lucky!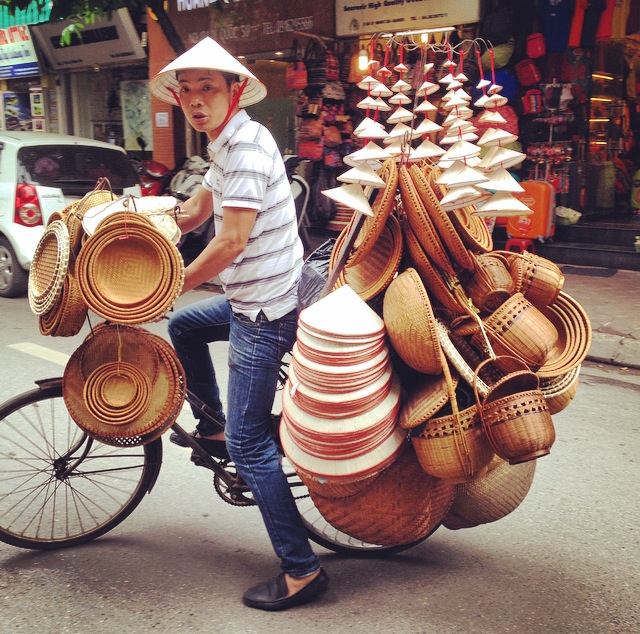 Heavy load, small bike!
This is where things took a bit of a downward turn.  After a night of fun but heavy drinking, Ele wakes up to find that Cheap-o-Air had changed our flight out of Hanoi into Thailand last minute. With no time to make it to Hanoi in time (it's 13 hours away), we cancel the flight and lose $200.  Phoebe wakes up hungover; the day commences.  Rain ensues; so much for wandering around on foot. FedEx charges us an arm and leg to send precious new clothes home.  Then we decide to do some site seeing.  We hop in a cab to Imperial Citadel…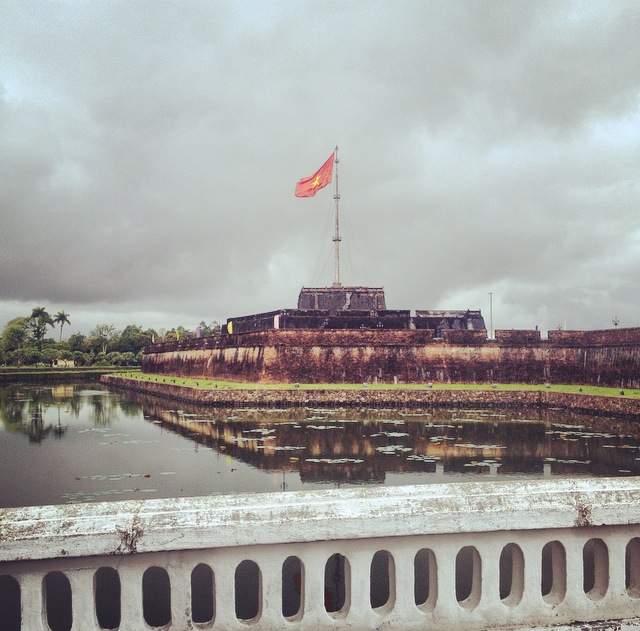 Hue was the seat of the Vietnamese Imperial Empire before the colonization of the French.
…the cab driver takes us ALMOST there but refuses to take us the whole way, as we argue with him over the fare he calls the police who do not speak English, we pay him in fear of being hauled to Vietnamese jail.  By this time, we barely have enough time to get back to our hostel and catch our night bus to Hanoi.  We brush our shoulders off, grab a street made pork bun and continue on.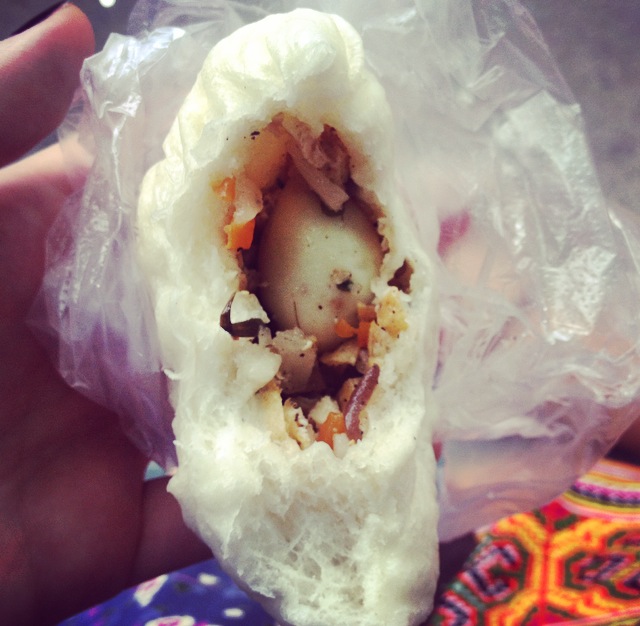 13 hours later we make it to Vietnam's capital city, Hanoi!
Because we liked our stay so much in Hue, we booked Vietnam Backpackers' Hostel again in Hanoi.
Then we spent the day exploring a bit: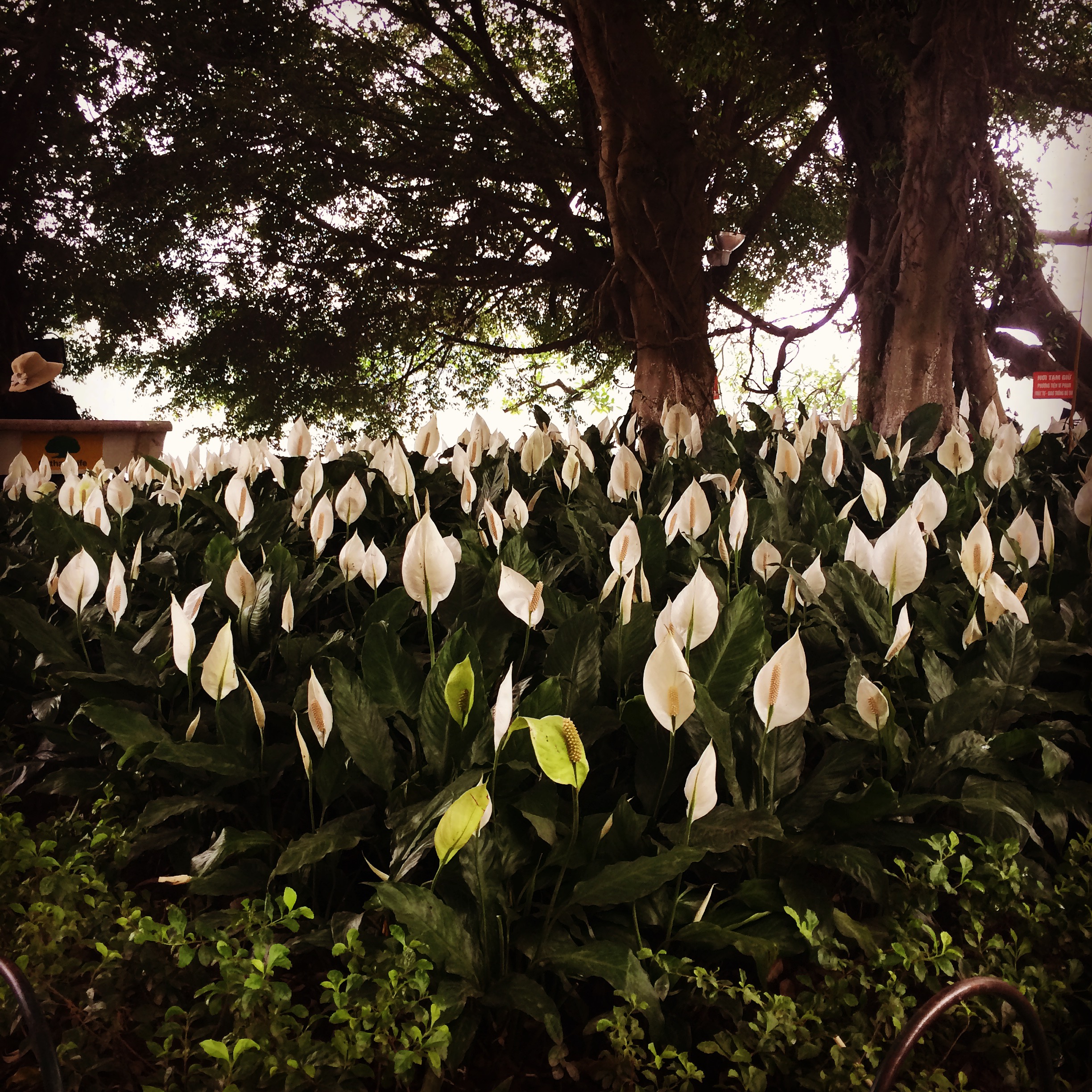 Found Hanoi lovely, with many parks and lots of beautiful foliage.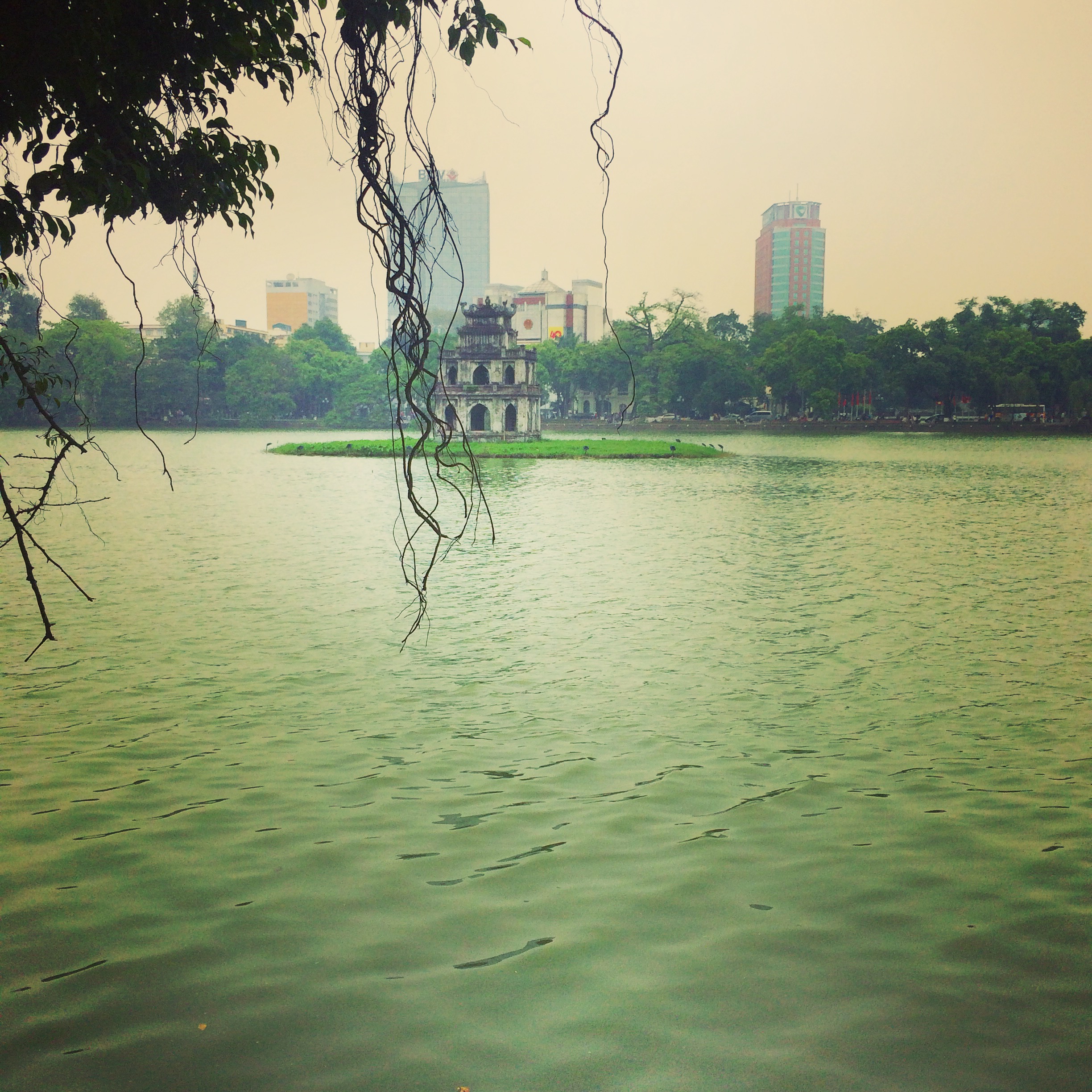 Turtle Tower in Sword Lake.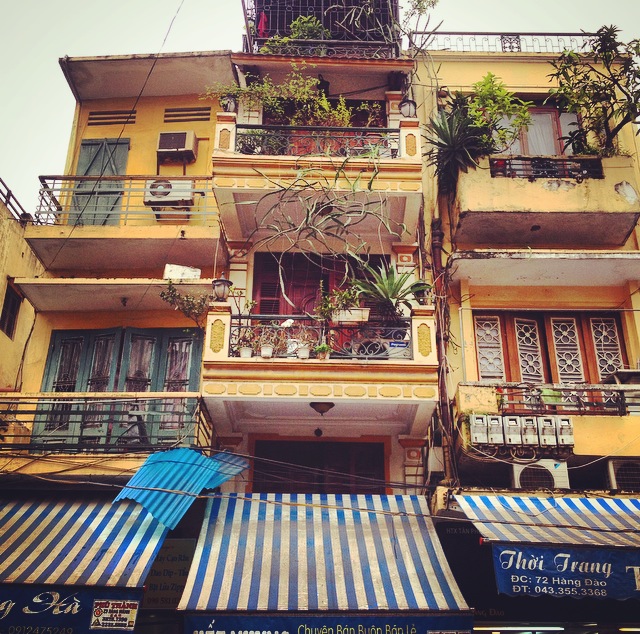 Wandering around the Old Quarter we saw lots of the classic skinny buildings Vietnam's cities are known for.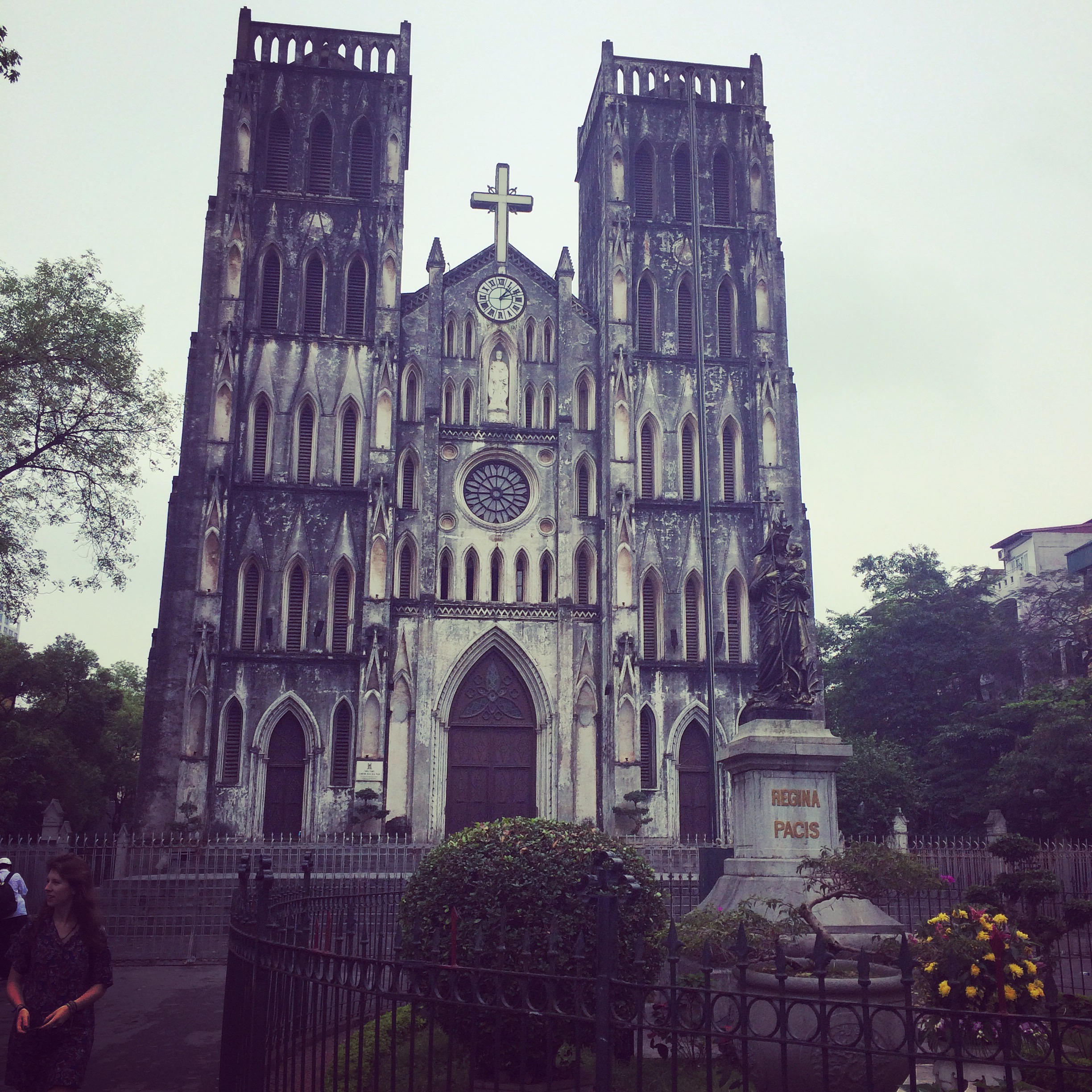 Phoebe outside St. Joseph's Cathedral.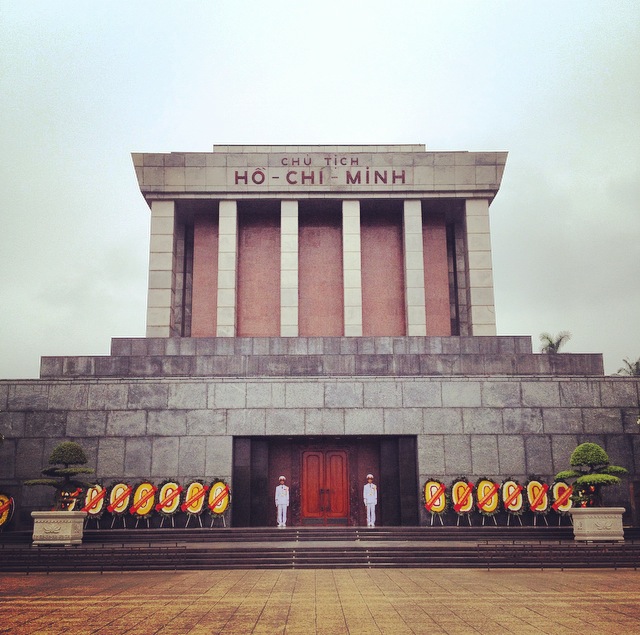 We spent some time exploring the complex of Ho Chi Minh's memorial.  This is his mausoleum. Ho Chi Minh wanted to be cremated, but instead his body was embalmed so citizens of Vietnam can come pay their respects.  It is sent to Russia for yearly 'touch ups.'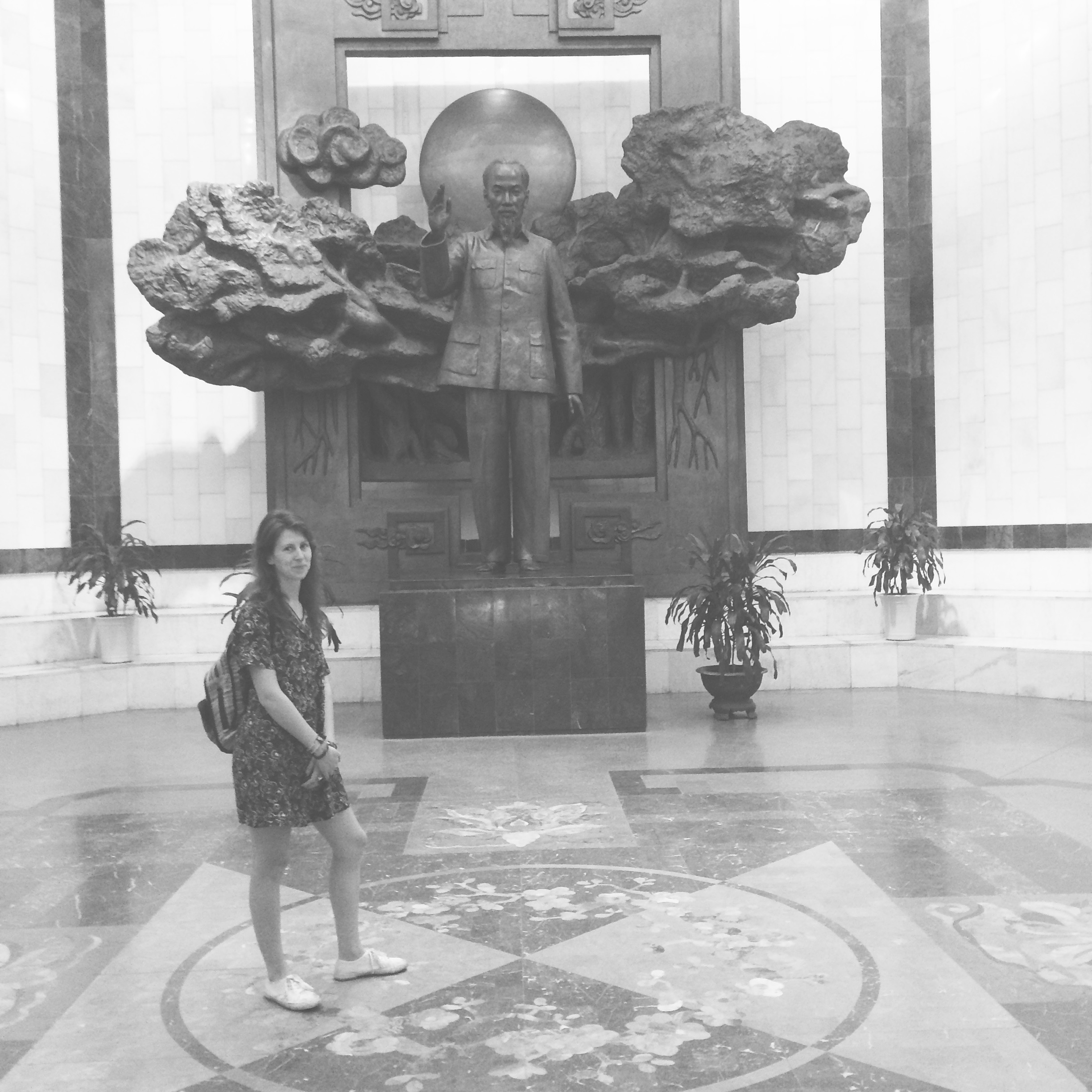 Paying our respects to Uncle Ho.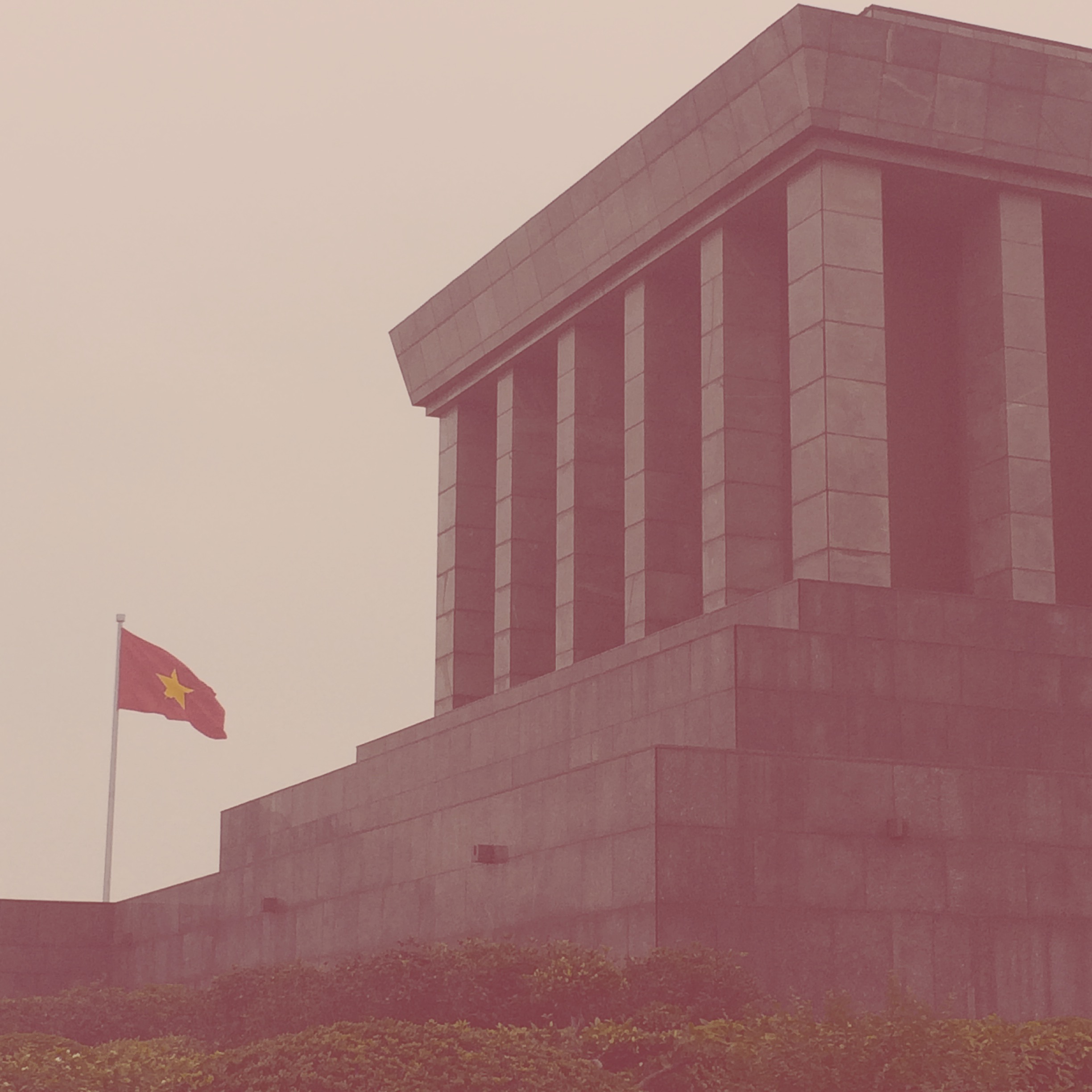 It was a nice last day in Vietnam. We headed back to the hostel for 'Jungle Night' and debauchery ensued.  We watched a lot of belligerent drunk people just back from a Castaway booze cruise act a fool, boogied on the dance floor, and met Banana Man and Yolo who showed us around the local night life.
Now onto Thailand…