Singapore was a culture shock after our full month in Bali. There are malls everywhere – very useful for avoiding the heat and humidity, but they don't make for a particularly interesting or diverse street life. We found a few quirky pockets of town (Tiong Bahru, Arab Street) and saw some beautiful and moving reminders of Singapore's rich history (The Raffles Hotel, Kranji Cemetery), but the weirdest, most interesting sight was definitely Haw Par Villa.
Built by the brothers who created the Tiger Balm empire (so you know it's gotta be good), Haw Par Villa is a theme park of sorts, although you're more likely to leave terrified than giddy with glee. It is a collection of hundreds of statues and dioramas depicting stories from Chinese mythology, meant to impart a healthy sense of morality.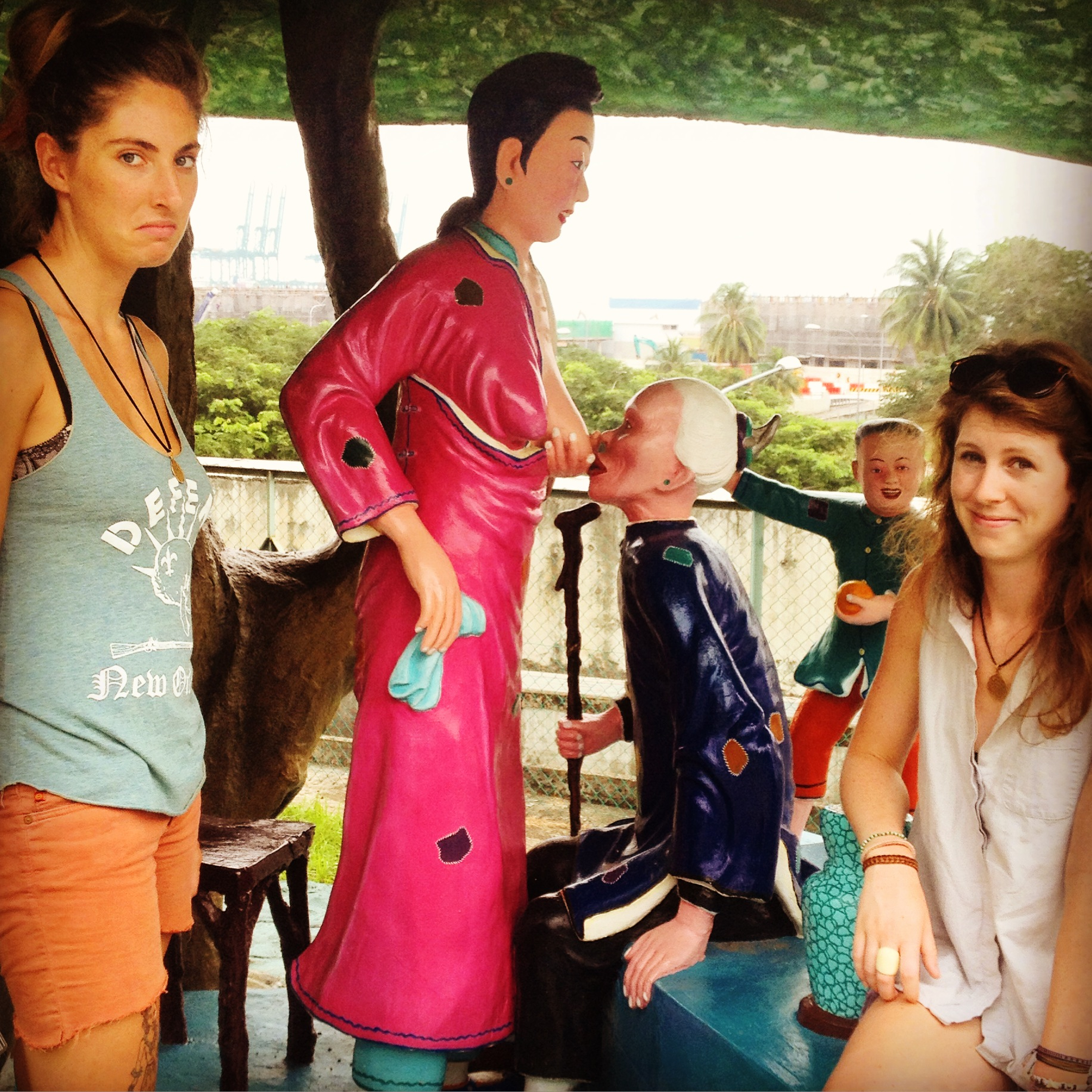 This diorama, for example, is meant to demonstrate that young people should give of themselves to their elderly parents, and provide for them like they would for their own children.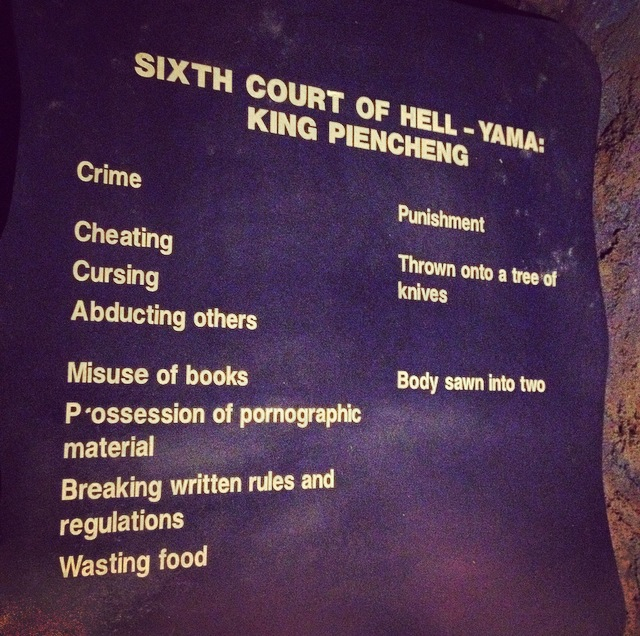 They do not mess around with infernal punishment. Taking kids to the Ten Courts of Hell display is a pretty surefire way to terrify the living daylights out of them – not sure how effective it is in preventing the misuse of books though.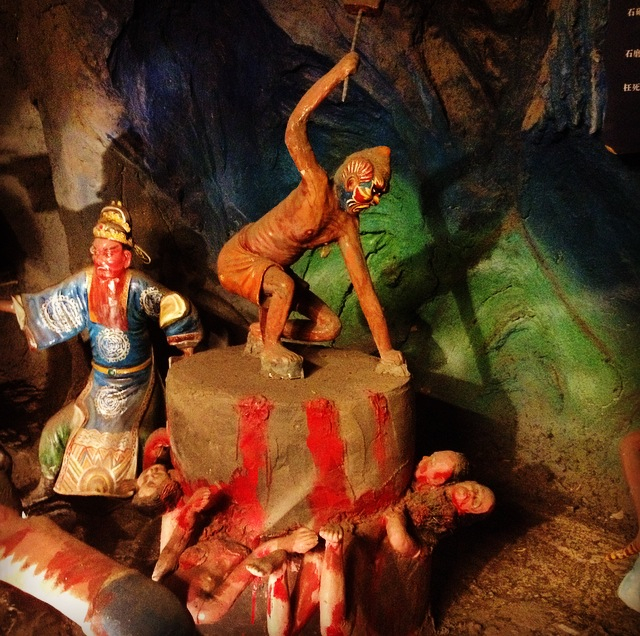 One of the many statues depicting the punishments you can expect in hell – this is crushing by stone, and it's what you can expect if you don't respect your elder siblings (Claire, Jack, and Lucas – check yo'selves).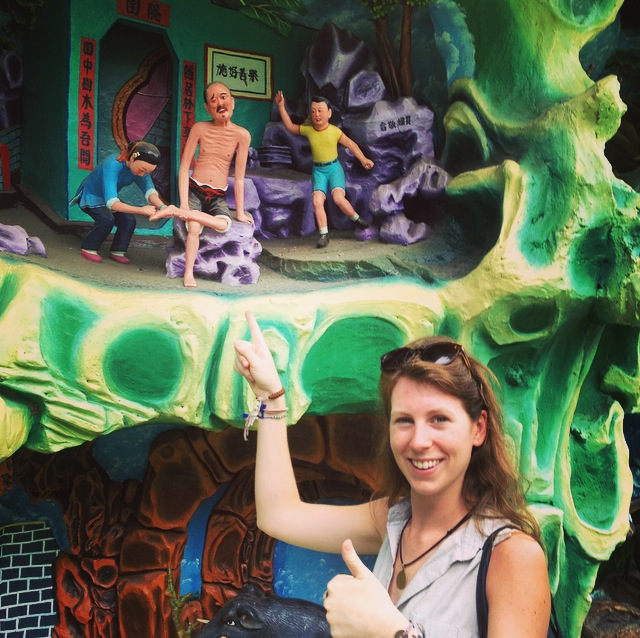 Phoebe has experienced a few minor food injuries on the trip so far – thankfully, unlike this dude, she's still doing great.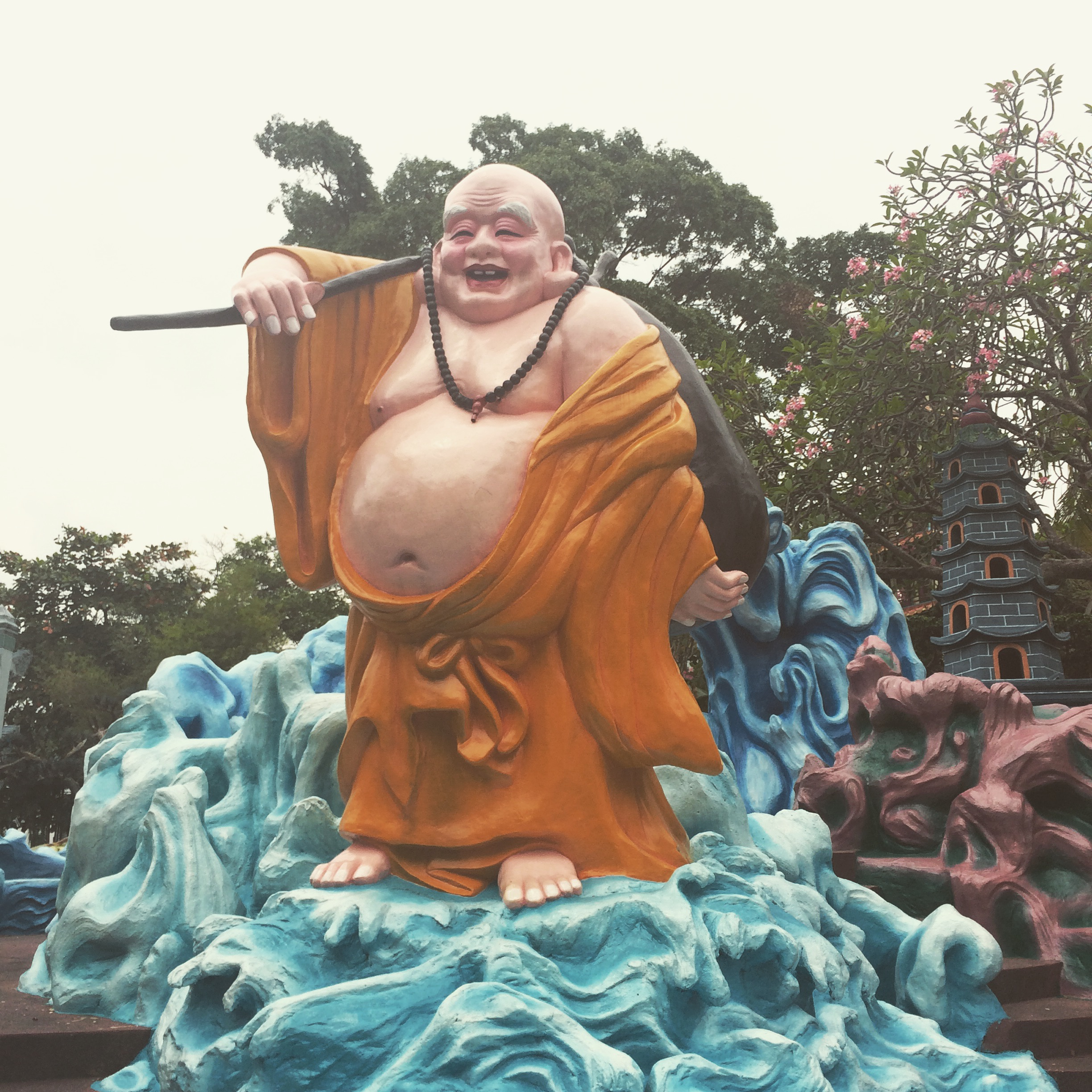 There are a few statues that lighten the mood, like this happy Buddha, whose big belly represents affluence, happiness, and good luck.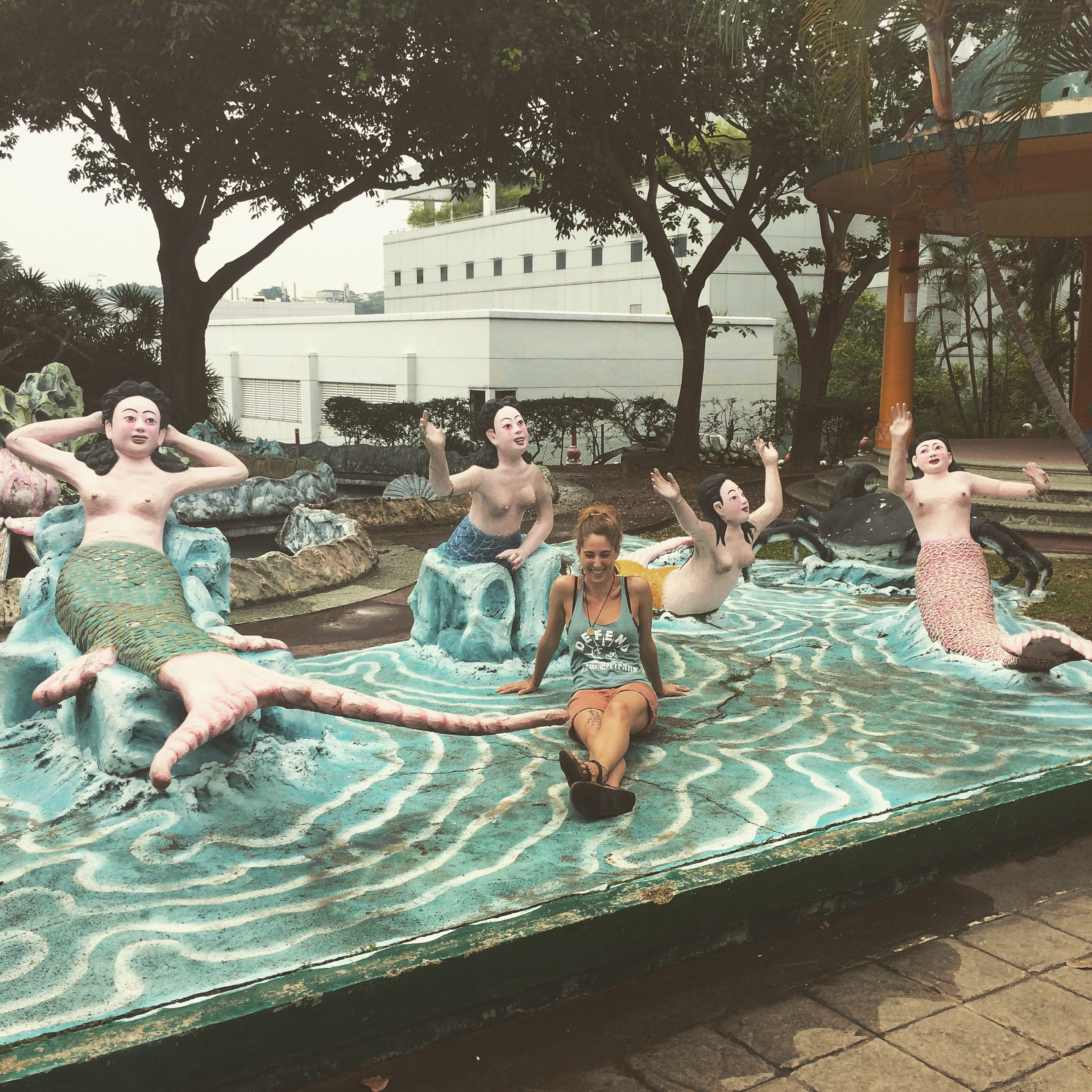 And these mermaids, Ele's kindred spirits.
Other than learning right from wrong, we basically just ate. A lot. In an effort to clear up the streets (in which he succeeded, and then some) former Prime Minister Lee Kuan Yew moved all of Singapore's street vendors into dystopically-named Hawker Centers. The cheap, local food sold in the centers across the city is delicious. But our favorite dining experience was at the flagship Din Tai Fung restaurant in the basement of the Paragon Mall – the best soup dumplings we've ever had. Yes, even better than Joe's Shanghai and Shanghai Cafe Deluxe.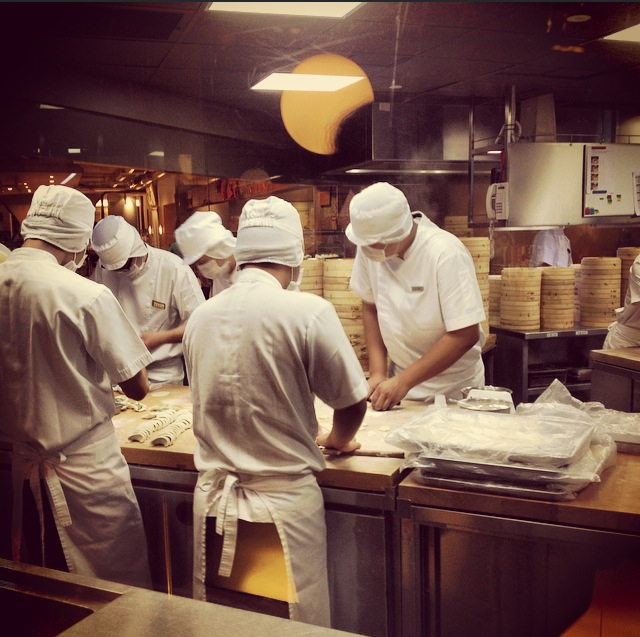 The dumpling masters hard at work.
All in all, it was great to have a quick break in a westernized city before moving on to the more draining tourism of South East Asia…more updates on that coming soon!