It's our last day in New Orleans. It started with an epic Halloween weekend with New York friends and ended with a beautifully relaxed dinner with our newly adopted NOLA crew. We've been here two months, and I already feel like a different person from when we left New York.
I've been reading Literary New Orleans, a collection edited by Judy Long and prefaced by Patricia Brady, and in her opening Brady describes New Orleans as "the least American of all American cities." I think she's right – aside from it's deeply rooted European legacy, New Orleans maintains an exotic air that separates it from the other American towns I've visited. The rest of America doesn't eat Zapps, observe Mardi Gras, respect voodoo, or let people stroll around the streets with a cocktail in hand.  Other American cities don't have the incredibly varied architecture of New Orleans: the greek revival in the Garden District and the victorian mansions uptown, the weather-stained plaster of the French Quarter and the run-down shotgun houses that never recovered from Katrina. Families still spend thousands of dollars to debut their daughters here, yet poverty and corruption remain intrenched. You cannot avoid the discussion of race. Many old timers still speak French fluently. Walt Whitman, Mark Twain, William Faulkner, and John James Audubon are only a few of the writers and artists who have lived here, attracted I'm sure by the decayed elegance and the romance of this town.
There's also the long history of revelry, which is alive and well today and (surprise) is one of my favorite things about New Orleans. In 1817 Henry Bradshaw Fearon, a British surgeon, came to New Orleans to scout it out for his countrymen considering emigrating. He reported back: "to all men whose desire only is to live a short life but a merry one, I have no hesitation in recommending New Orleans." New Orleanians see a lot to celebrate in life, and they don't hold back about it. It's made living here – for the short time that I did, anyway – a joyful experience.
If I had to choose one thing I love the most about New Orleans though, it would be the river. We have an amazing view of the river bend from our perch on the banks of the Mississippi, and my favorite thing to do has been to sit at the levee and watch the enormous barges steam by on their way up into Louisiana or out into the Gulf of Mexico. Apparently whenever barges enter the Mississippi River their captains relinquish control to a specific riverboat pilot, who has usually learned the in's and out's of this treacherous river from his father and grandfather before him. Did you know that Samuel Langhorne Clemens was a Mississippi riverboat pilot and took his pen name – Mark Twain – from the riverboat term meaning "two fathoms deep"? Fun fact! I think I must be conditioned to love views with rivers, barges, and trains – the vista from 123 Walnut is second only to the incomparable one from the porch at Midwood.
Anywho, off we jet to the next adventure. Three books I recommend for anyone traveling to the Crescent City are God of the Rodeo by Dan Bergner (fascinating journalism about Angola Prison), Confederacy of Dunces by John Kennedy Toole (hilarious, and classic), and the aforementioned Literary New Orleans, a treasure chest of historical tidbits.
Until we meet again, Big Easy.
–Phoebe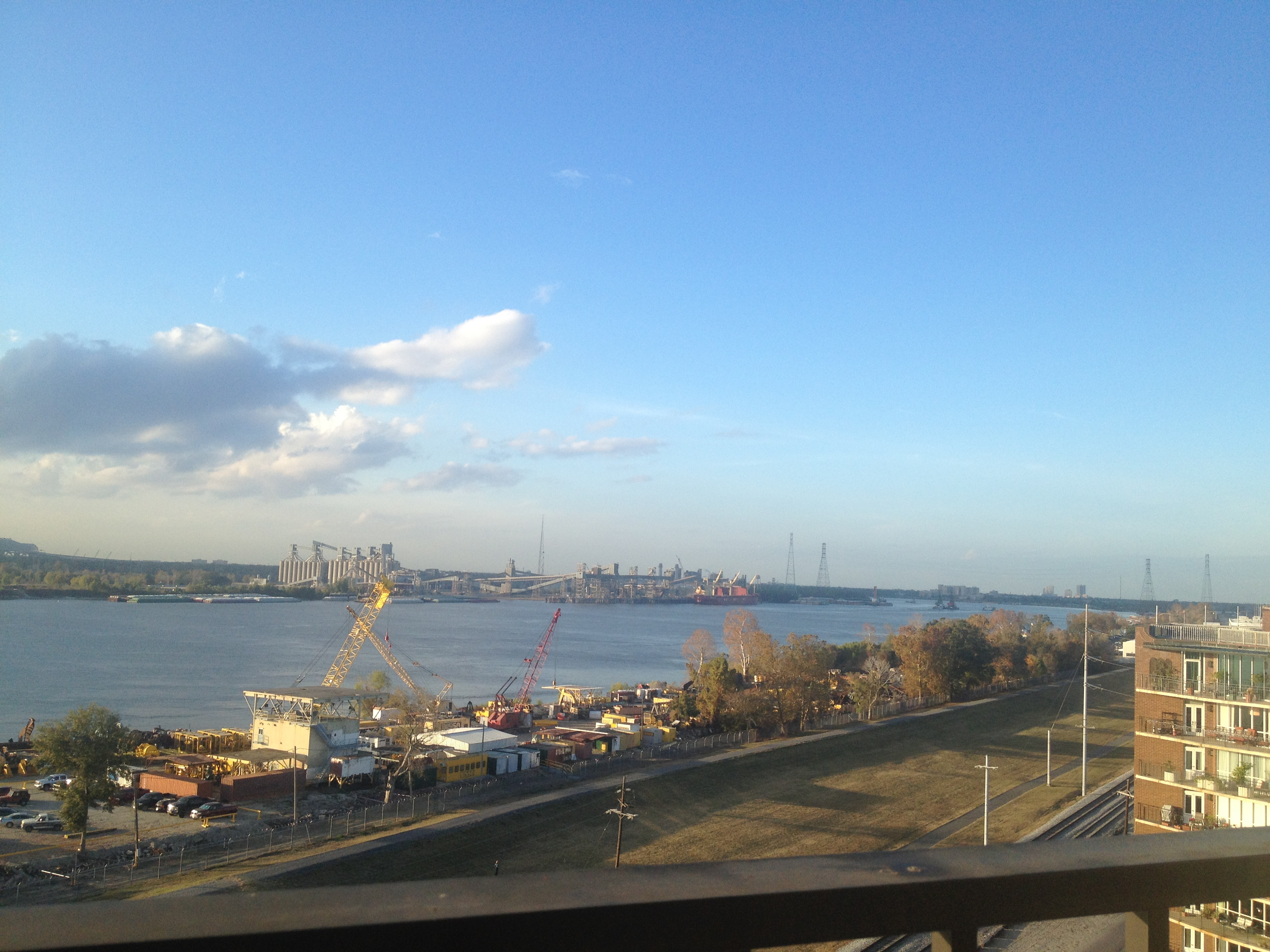 Looking north into Louisiana
And South towards the Gulf of Mexico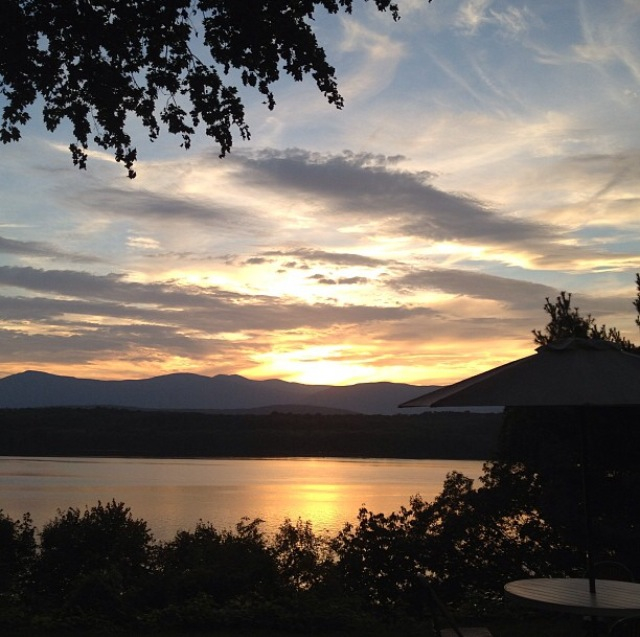 The view that every other one compares to: from the porch at Midwood, overlooking the Hudson.