The polar vortex has officially made it to New Orleans. We're wondering whether this is retribution for our smugness in the face of NYC's recent frigid weather. In any case, it's cold here, and we don't have any winter clothes, so we're hoping the universe remembers this is supposed to be a trip chasing #endlesssummer sometime soon. We've settled into life here in NOLA; we're both working day jobs, saving some money, soaking up the nightlife, (those last two might seem mutually exclusive – that's a debate we could have) and concentrating on figuring out our next steps in New Zealand and Australia.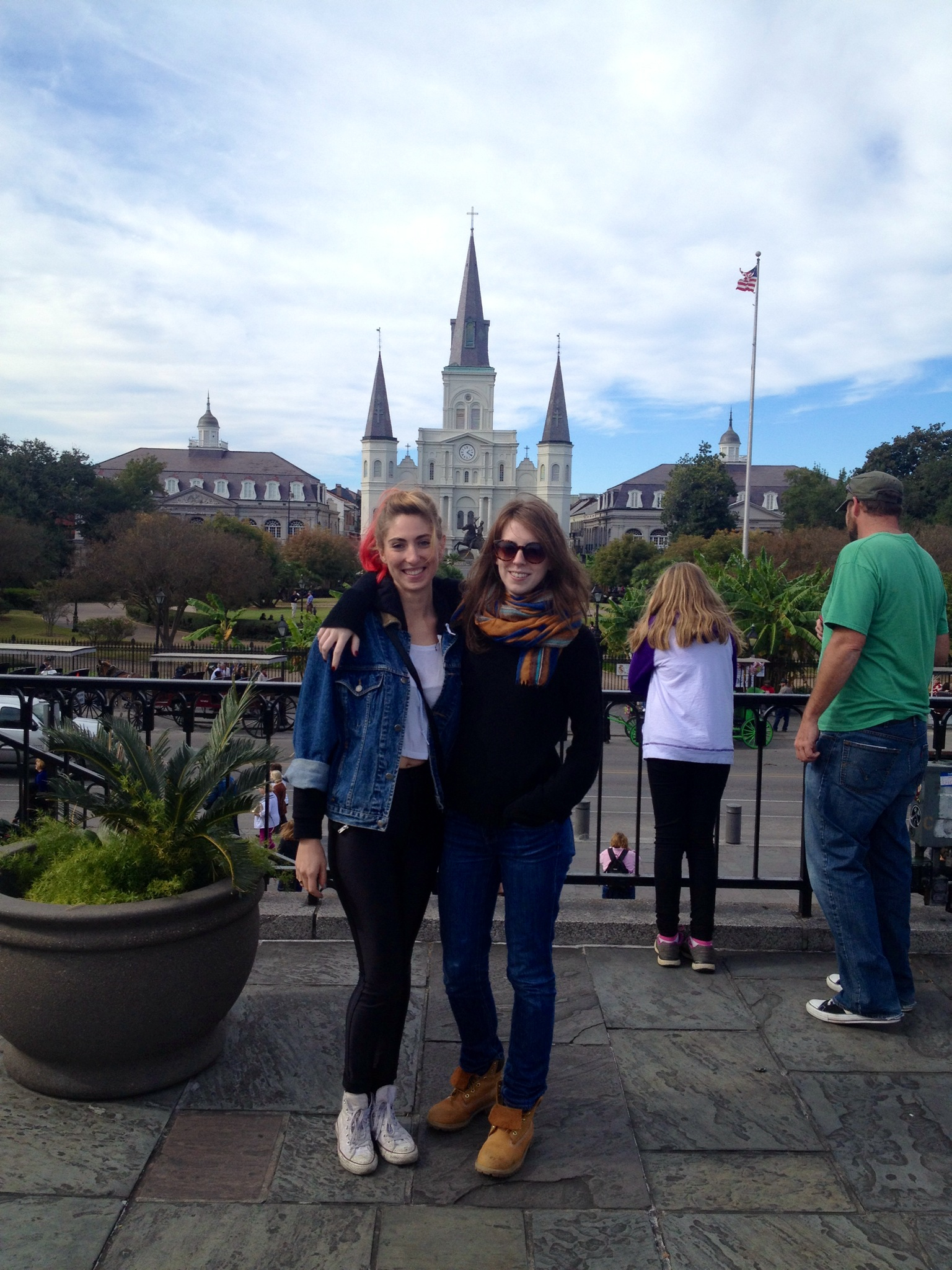 Our first truly touristy day; French Market and Jackson Square. This is before the weather became arctic.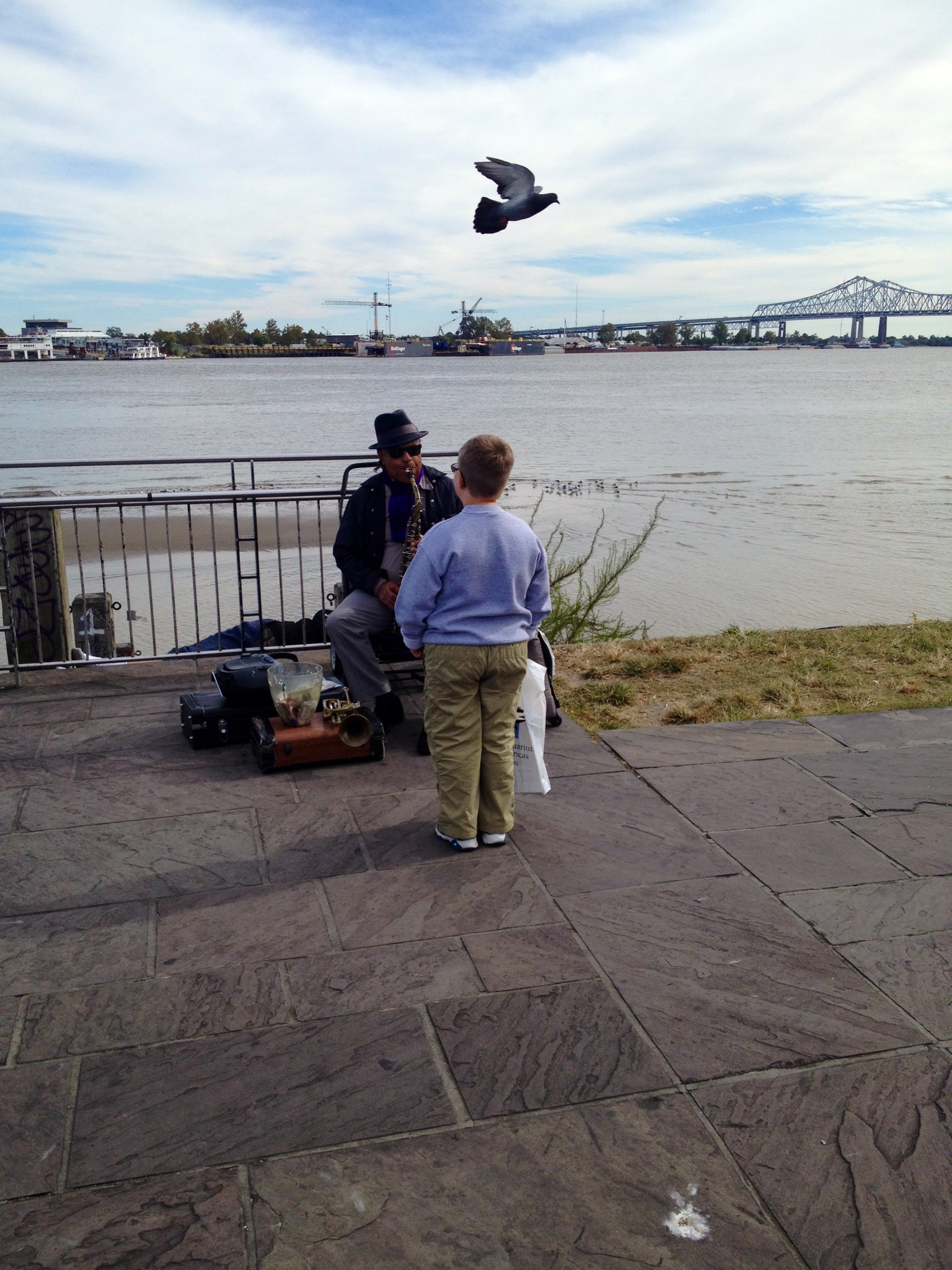 Outside Jackson Square: this little boy was riveted by the man playing saxophone on the street. He stood about a foot away from the musician, unmoving except for the occasional finger twitch, and stared at the instrument with intense concentration for a good fifteen minutes. We think we witnessed the beginning of a deep and true love.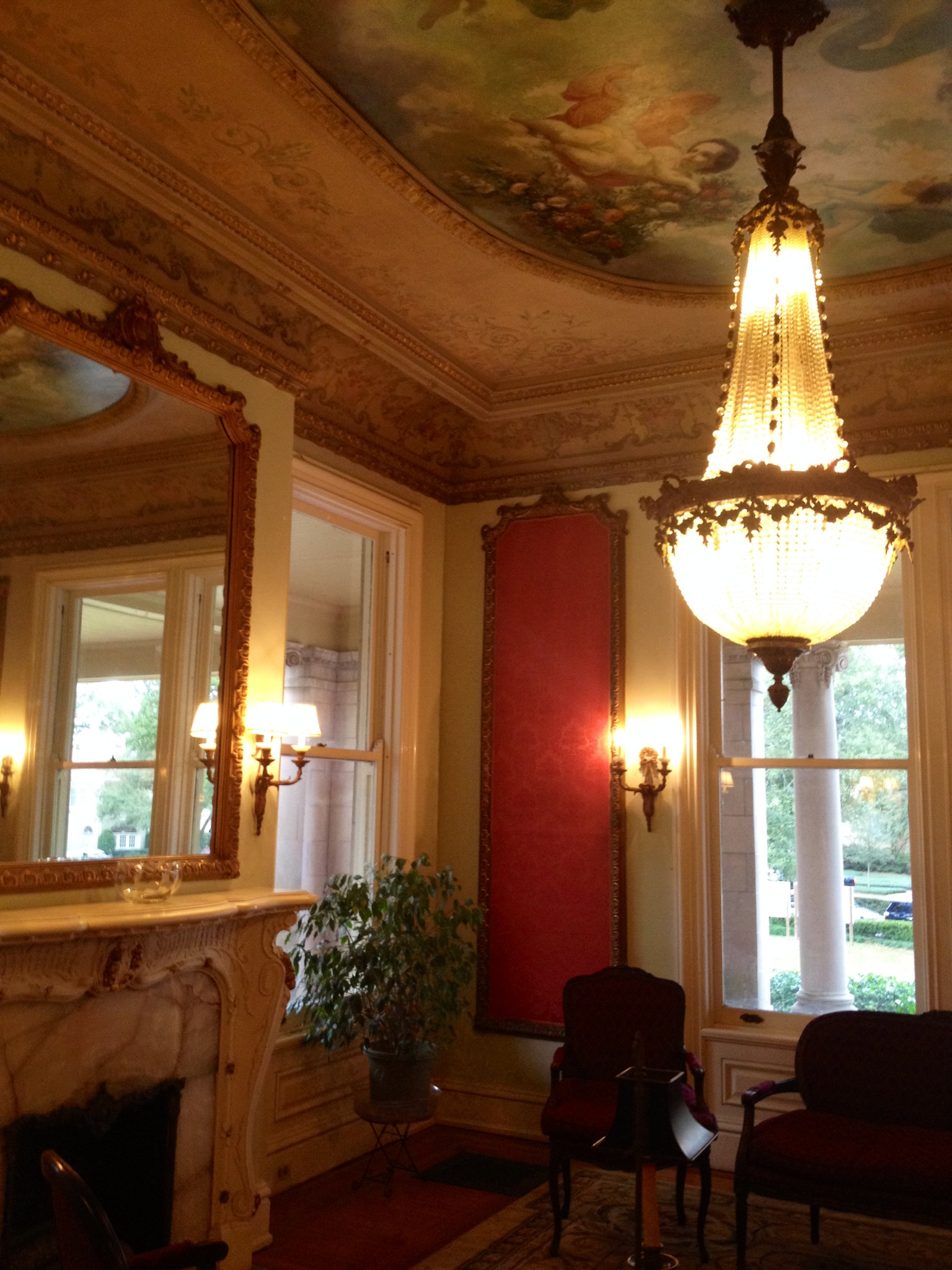 The elegant interior of the Milton H. Latter Memorial Library, a branch of the New Orleans Public Library near us on St. Charles. Phoebe's been spending a lot of time there, perhaps unsurprisingly.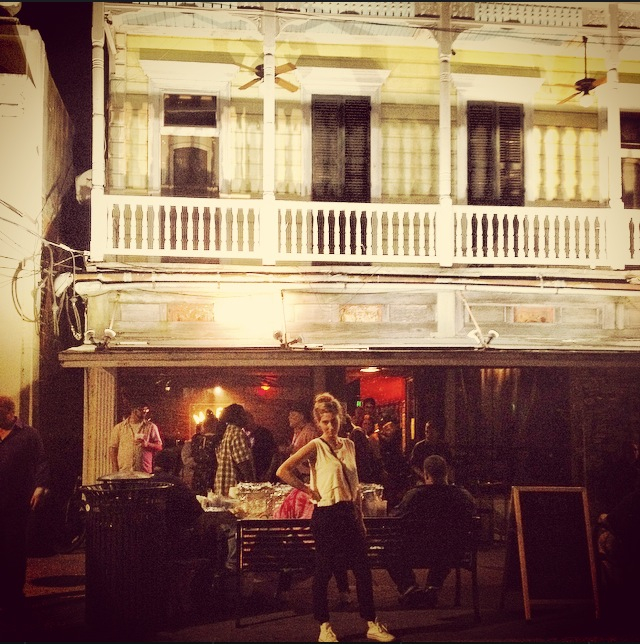 Ele outside the Maple Leaf Bar; we went last Tuesday for Rebirth Brass Band's weekly show. The woman behind her on the bench is Danell,  also known as "Love Child." Every week she cooks for the show out of her own kitchen; we tried the barbecue sausage and 7-Up muffins. Some solid home-cooked southern eats right there.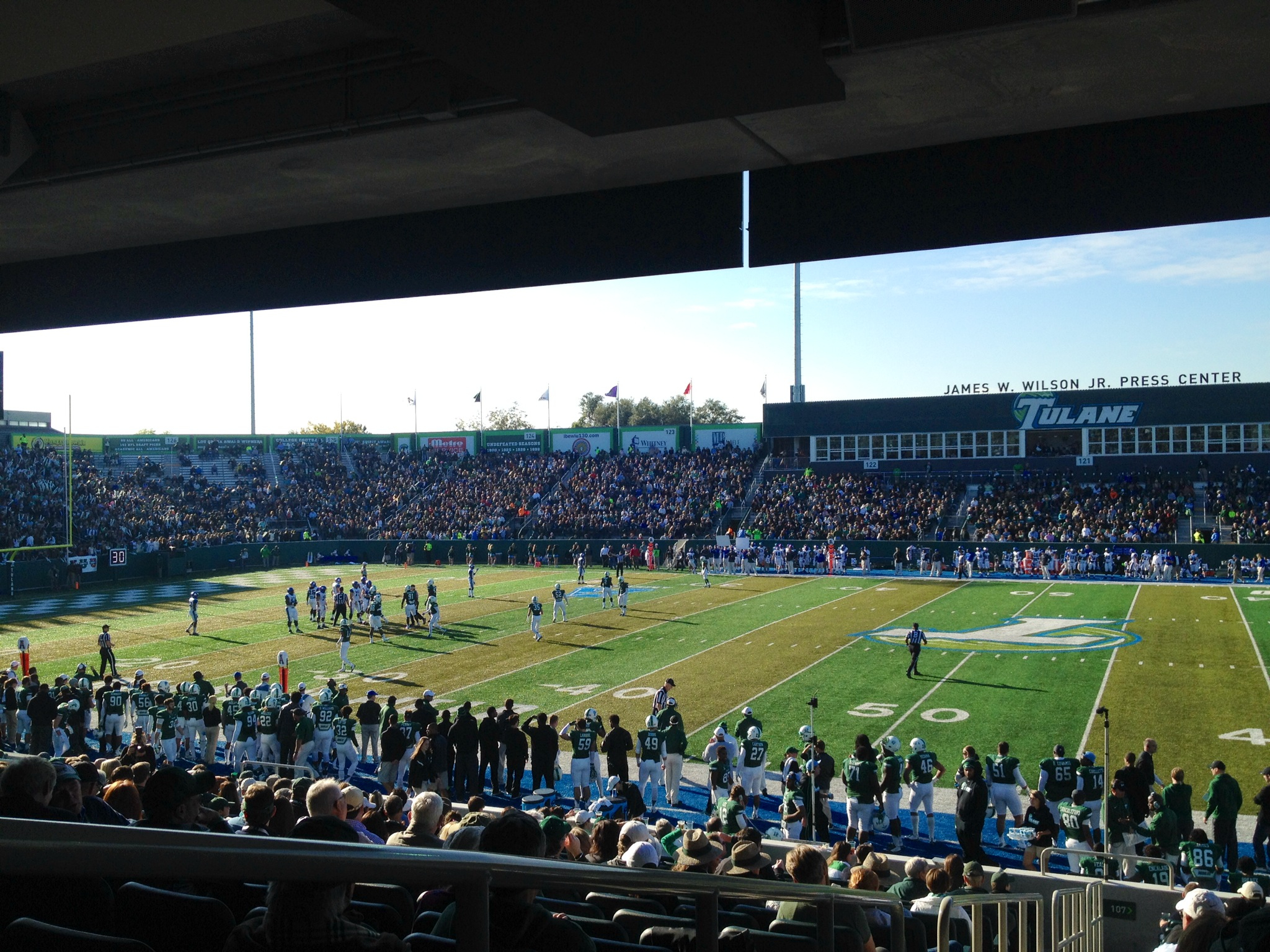 The view from our seats at Tulane's homecoming game, versus Memphis. The Green Wave got creamed.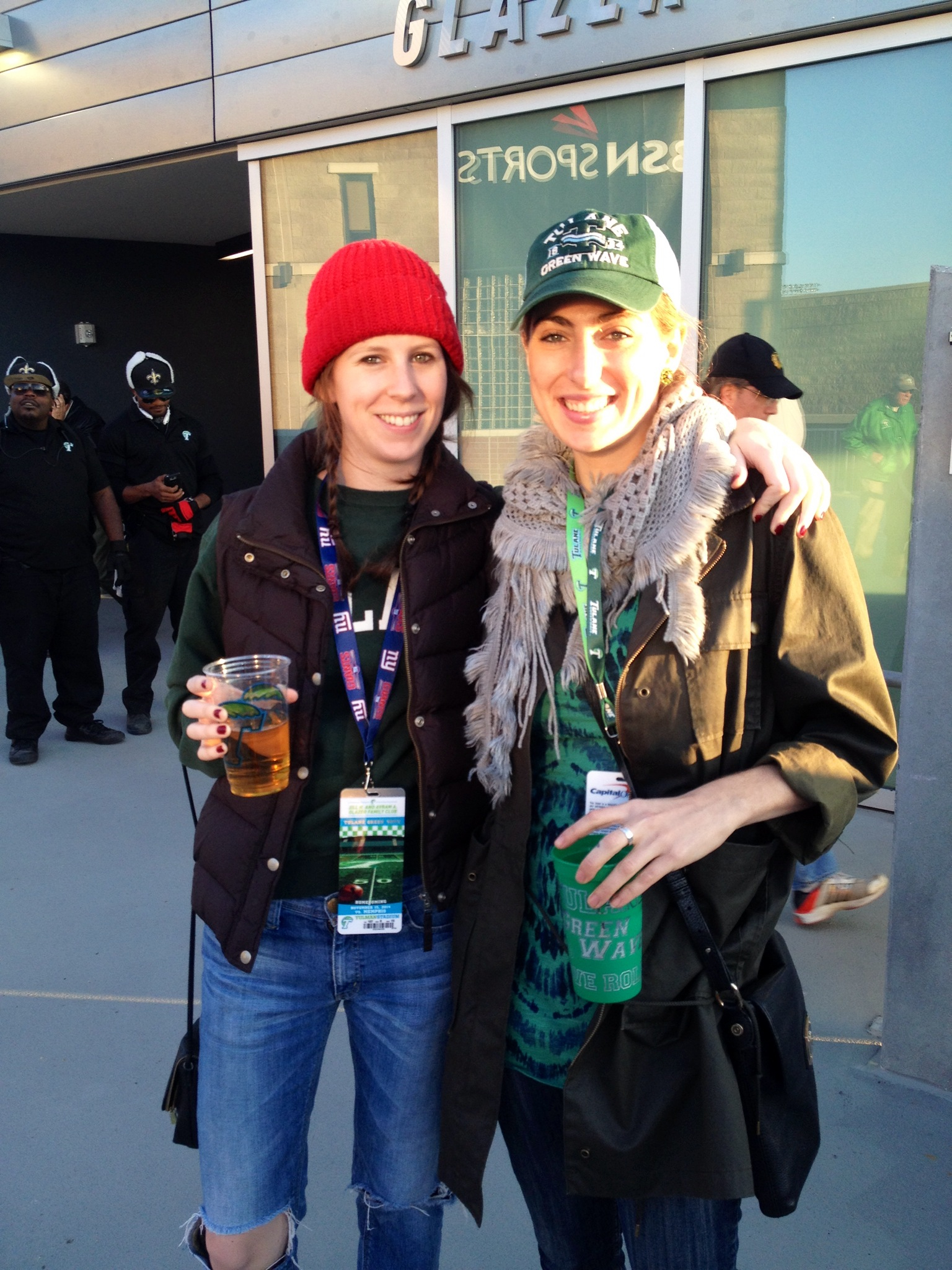 Repping Tulane gear at homecoming. Roll wave.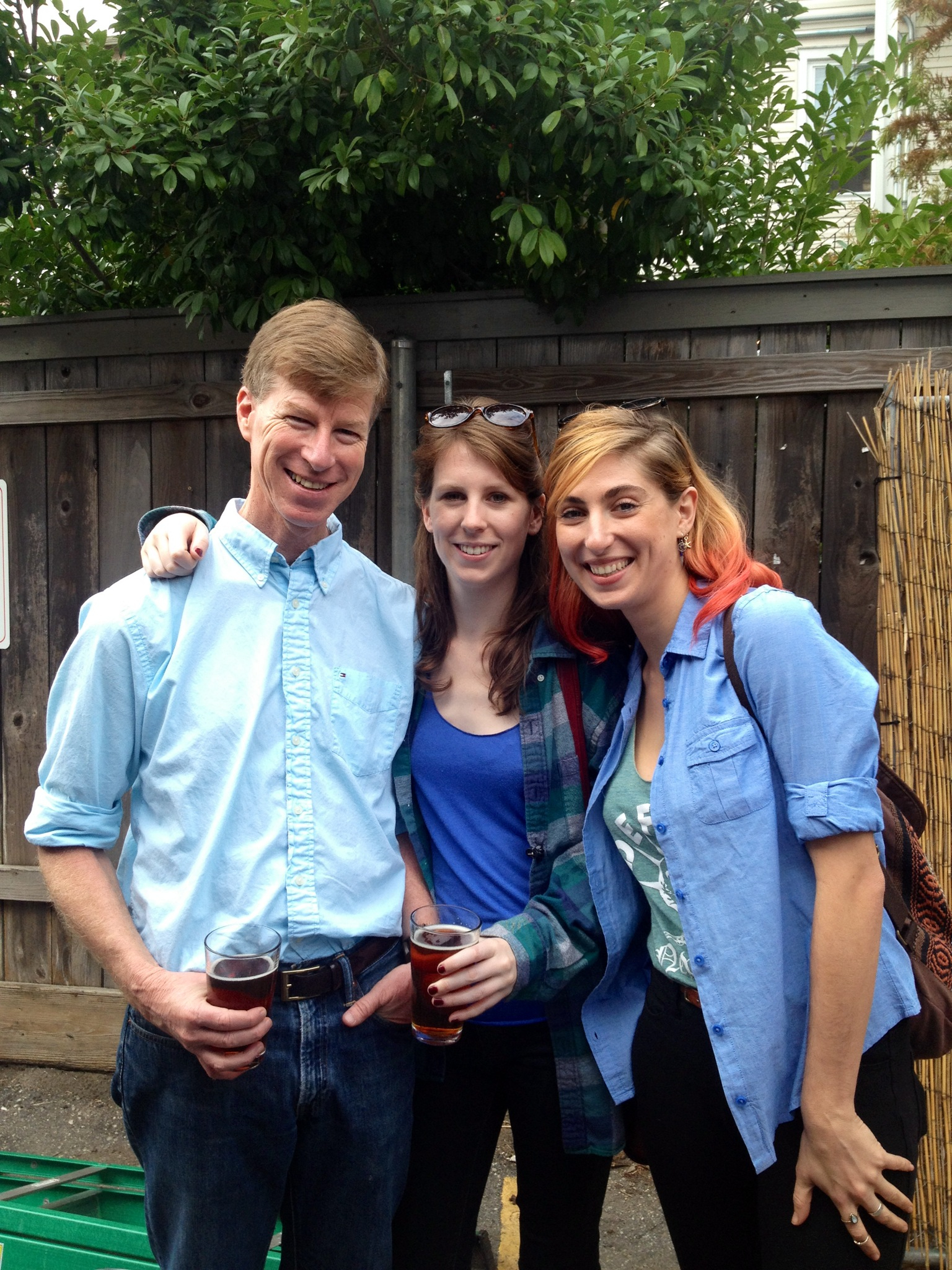 Phoebe's Uncle Brad came to visit on Sunday, and we watched the Saints (lose) at the Rusty Nail. Not a great week for our football teams (the Giants also lost, in case you guys didn't know). 

Last night's gorgeous panoramic view of the Mississippi at sunset, from our roof.