Bhaktapur is one of the three ancient royal cities in Kathmandu Valley, and has been called Nepal's "cultural gem." Durbar  Square was listed as a UNESCO World Heritage Site in 1979, and is dotted with temples, pagodas, palaces and courtyards dating back to the 17th century. Or, we should say, was – the April 25th earthquake wiped out 40% of the neighborhood's buildings and religious sites. The structures that remained were incredibly unstable, and new reports from yesterday's earthquake say that many more buildings have collapsed. We went to walk around a few days ago, and the damage is really unbelievable.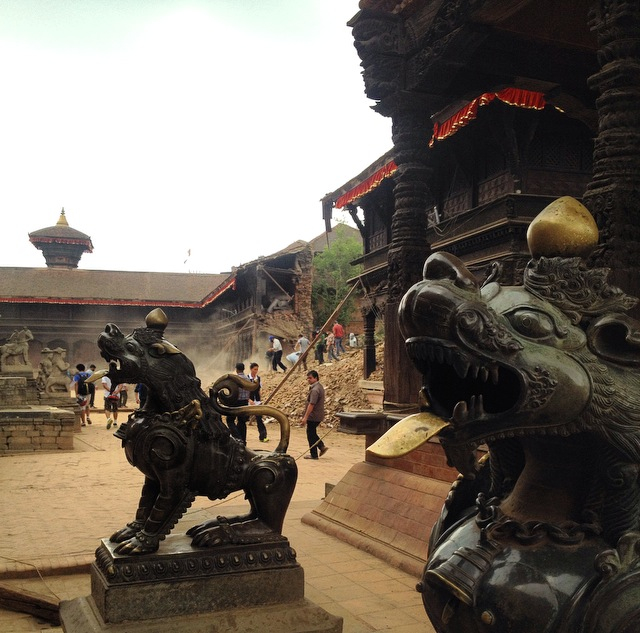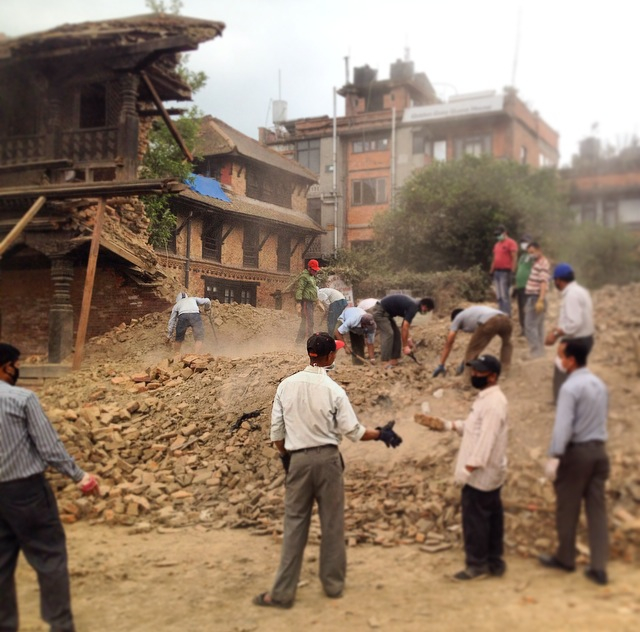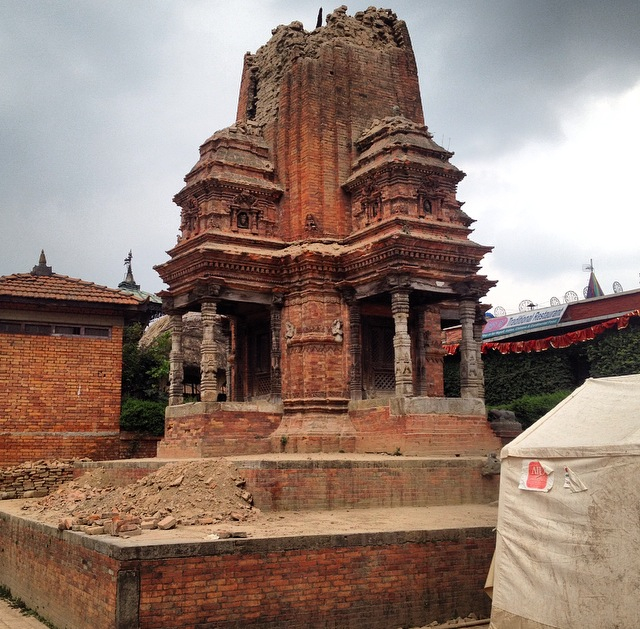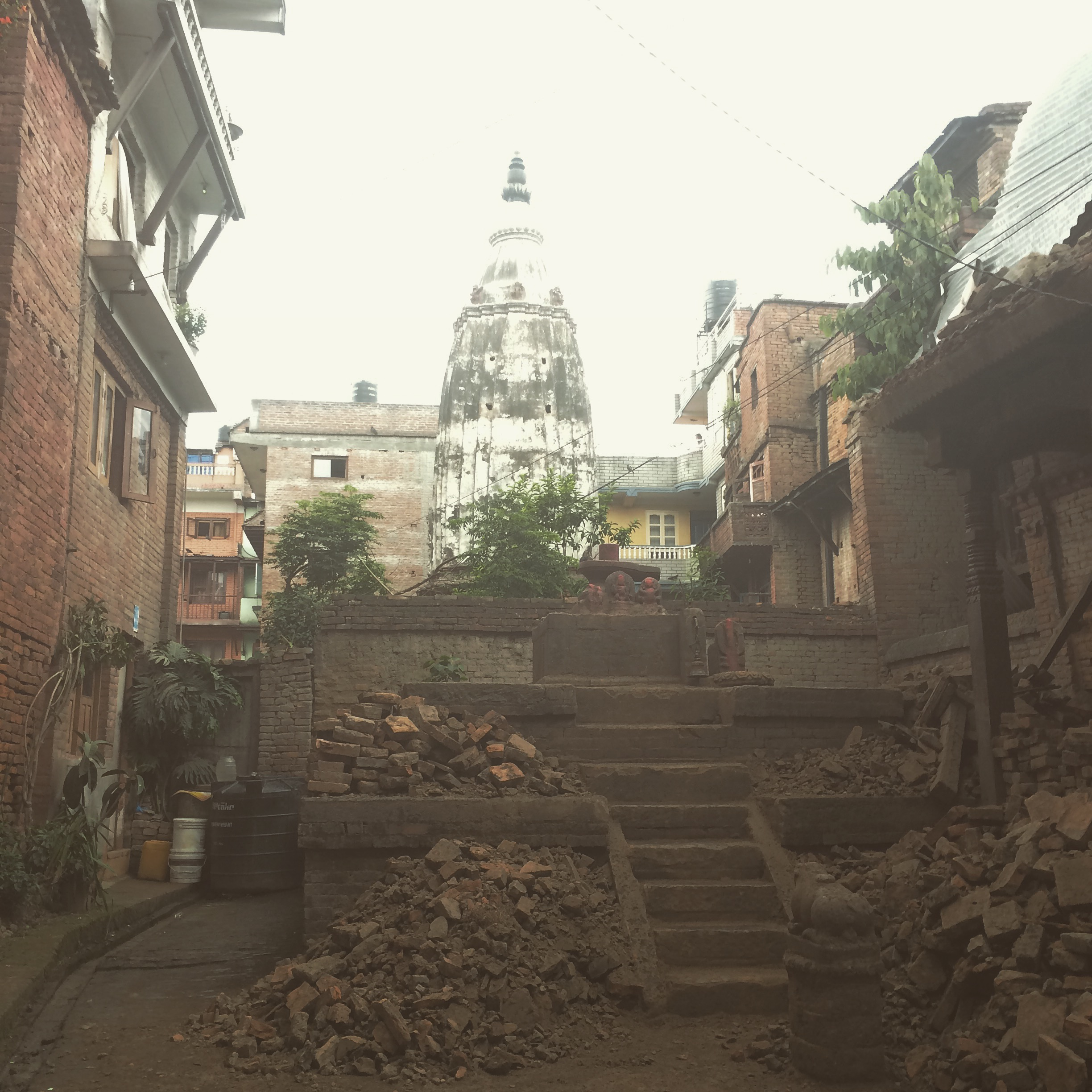 Scenes of destruction from Durbar Square.
This loss of heritage has hit the Nepalis we've met really hard – as a nation, they take a lot of pride in the magnificent architecture and artwork that attracts religious pilgrims and tourists from all over the world. Bhaktapur's narrow brick-lined streets were very recently bustling with busy street life; now they are a demolished wasteland where locals linger outside because they have nowhere else to go.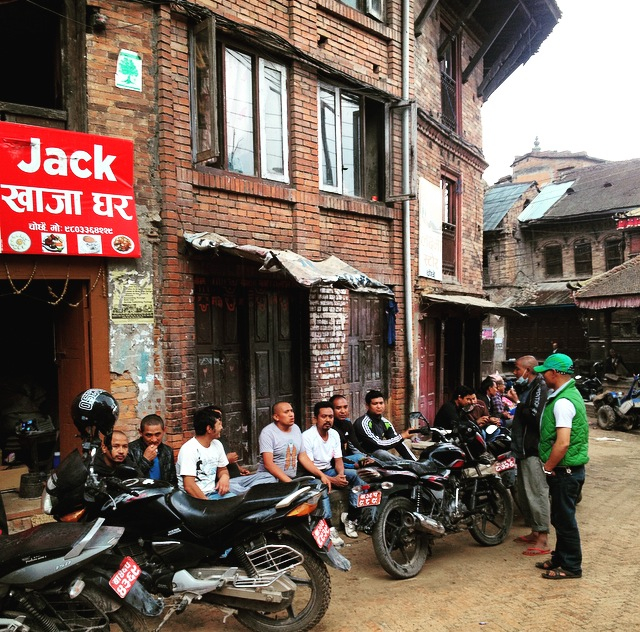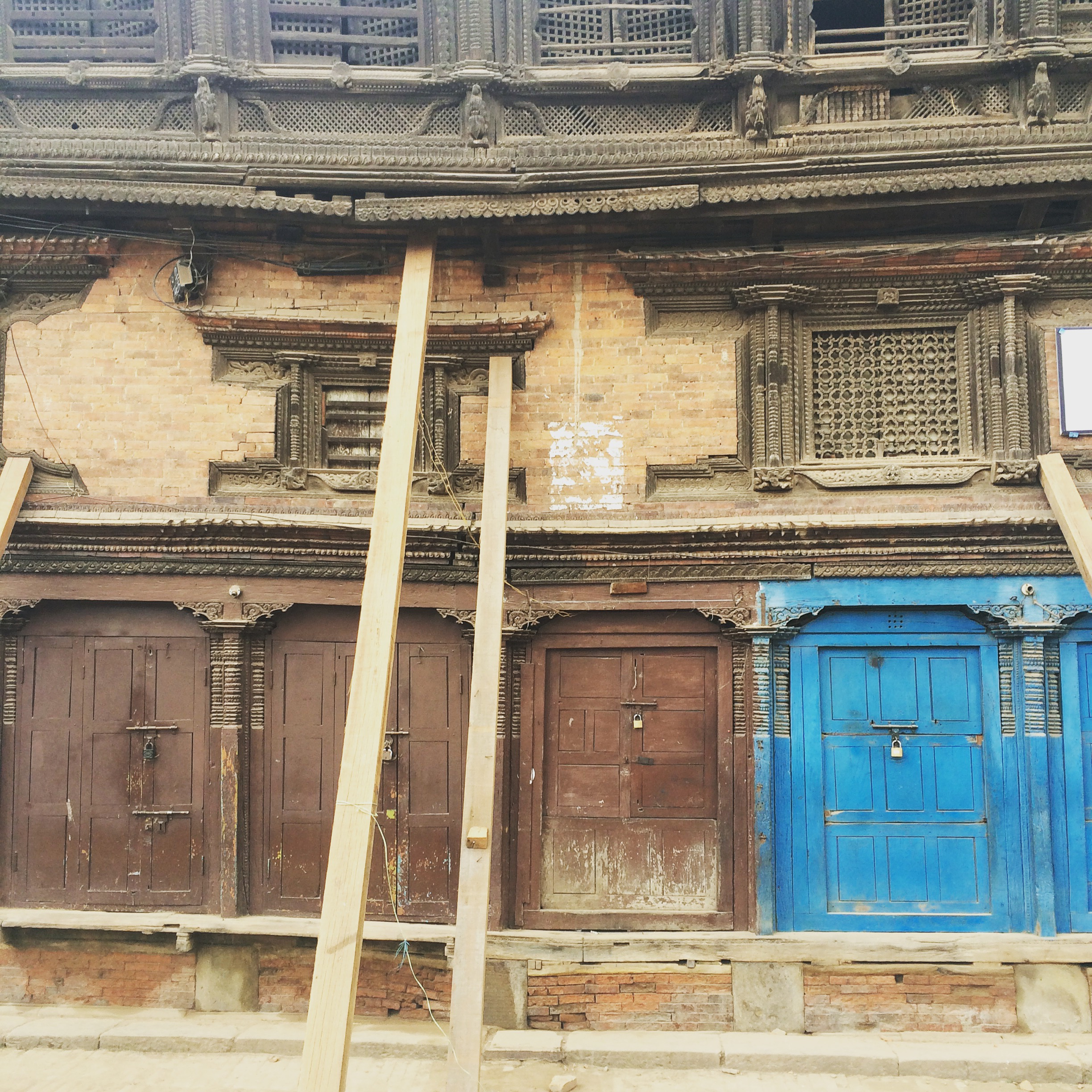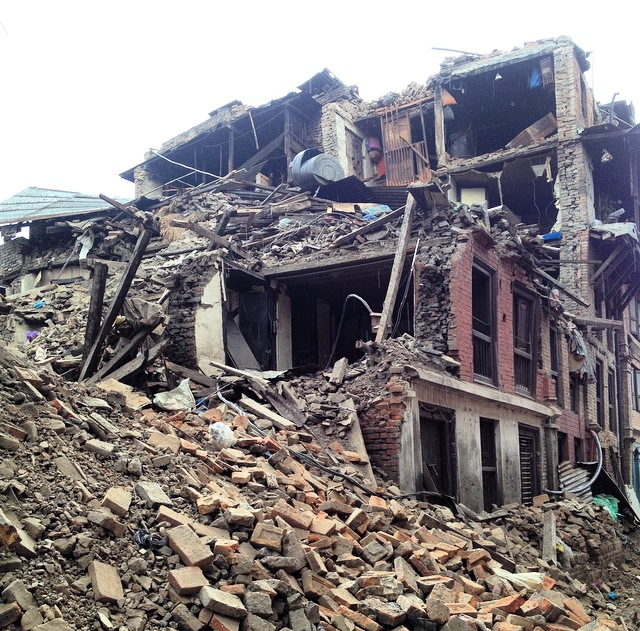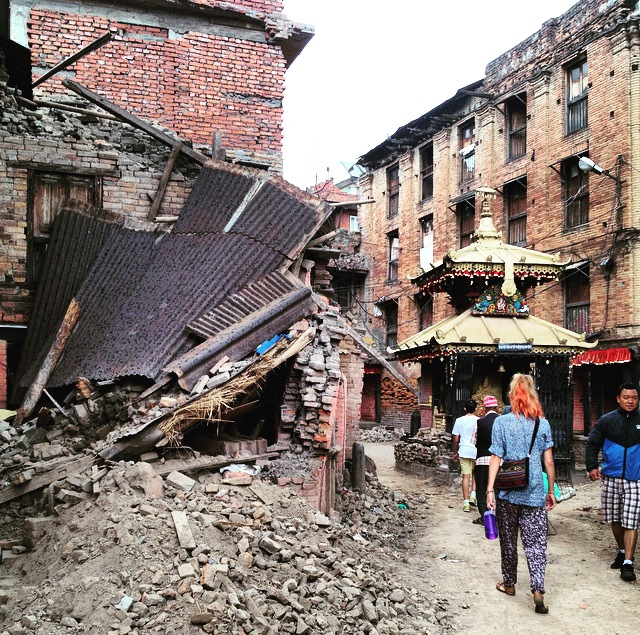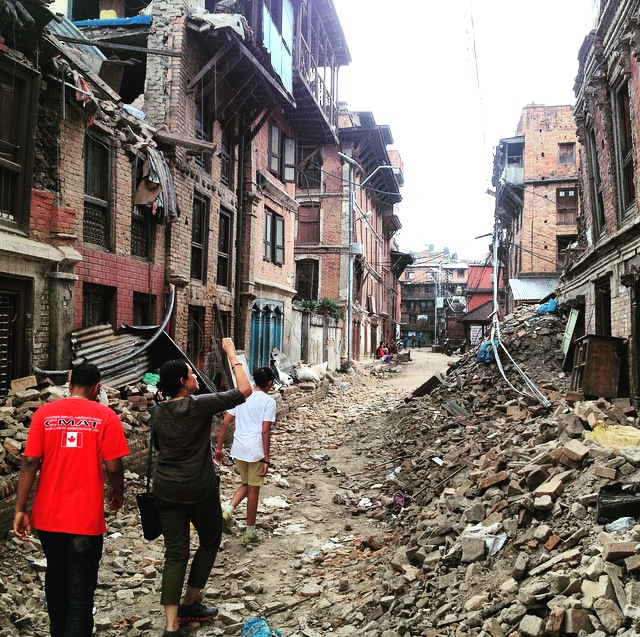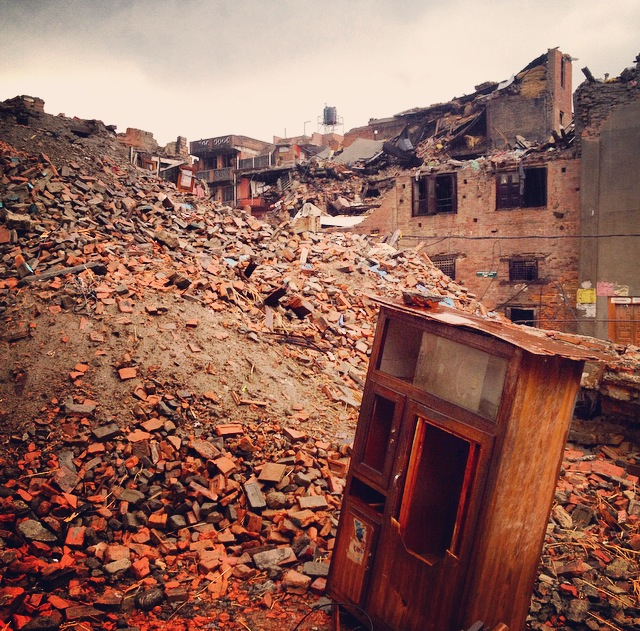 Most of the 300,000 people who live in Bhaktapur have spent their days trying to salvage what's left of their belongings, and their nights sleeping outside in aid tents.  People were just beginning to move back into their unstable houses, believing they were safe from aftershocks, when this latest one hit. Most of the people who died were those sifting through the rubble of their previously collapsed houses. Nepal is now a country filled with PTSD sufferers who will need financial and emotional support for years to come.
As always, if you'd like to donate, here's the link for Tewa.