So, turns out Melbourne is awesome. It's young, it's fun, it's filled with hip, artistic people who love to have a good time. While we were there we went to some great art exhibits, saw some funky live bands, ate at delicious restaurants, and were lucky enough to stay in a beautiful house filled with cute boys (most of whom are in a band called The Infants – check them out on our music page). Can you tell we had a good time?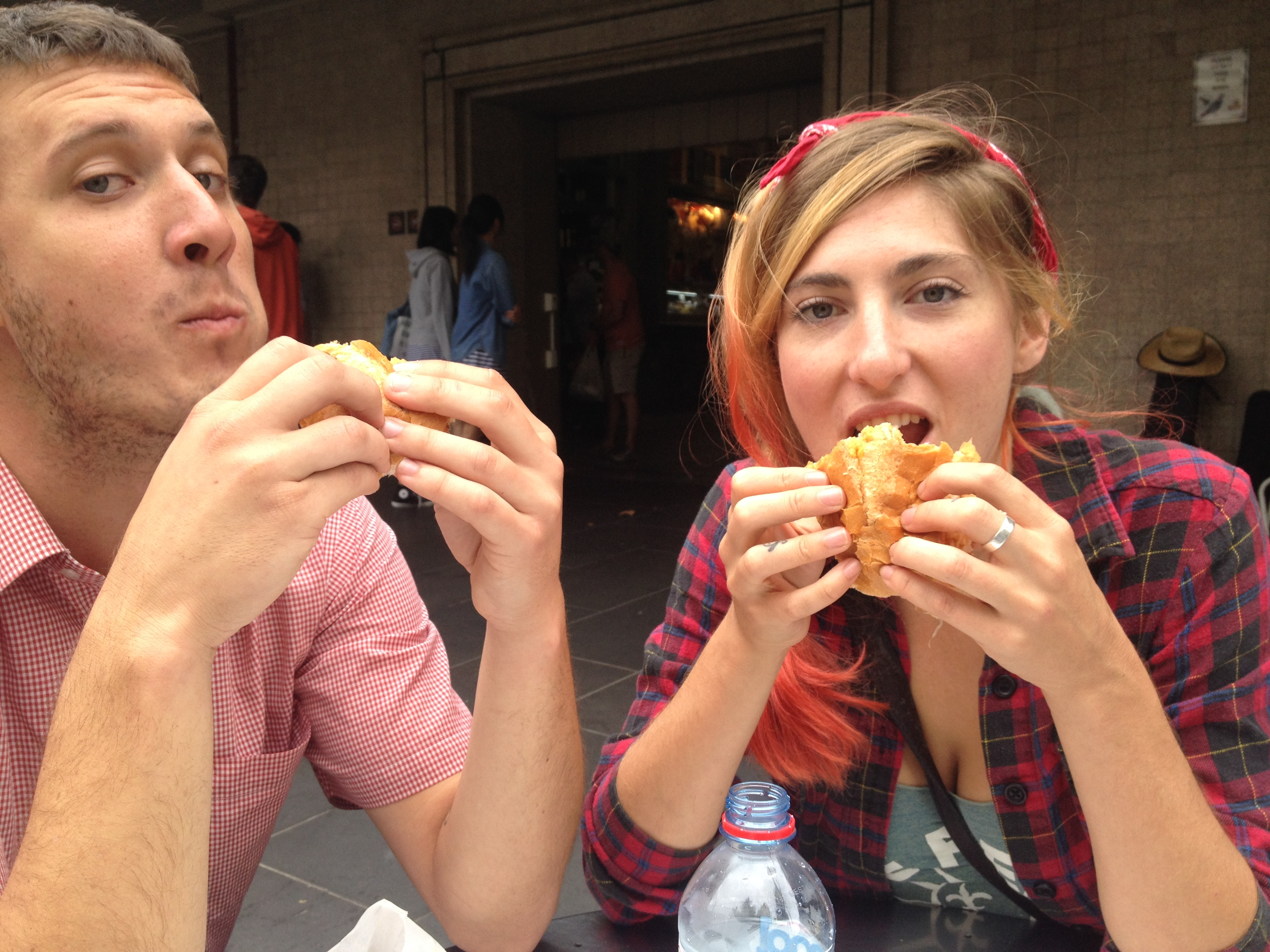 We spent our first day in Victoria Market, a huge open-air food and shopping market in the center of town. We picked up ingredients to make gumbo in honor of mardi gras, and took a pit stop for some sausages.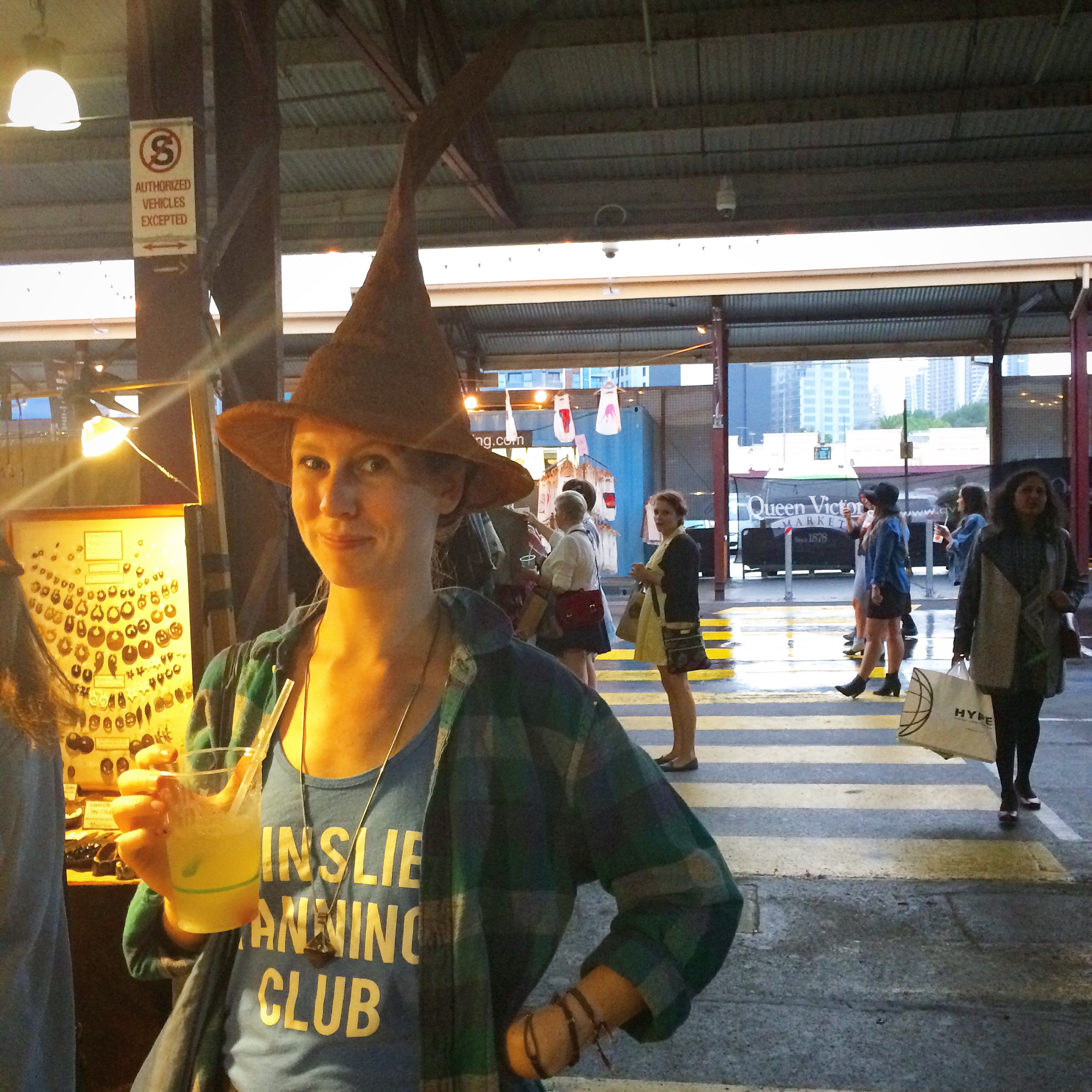 Found a witch's hat in the market, thank god.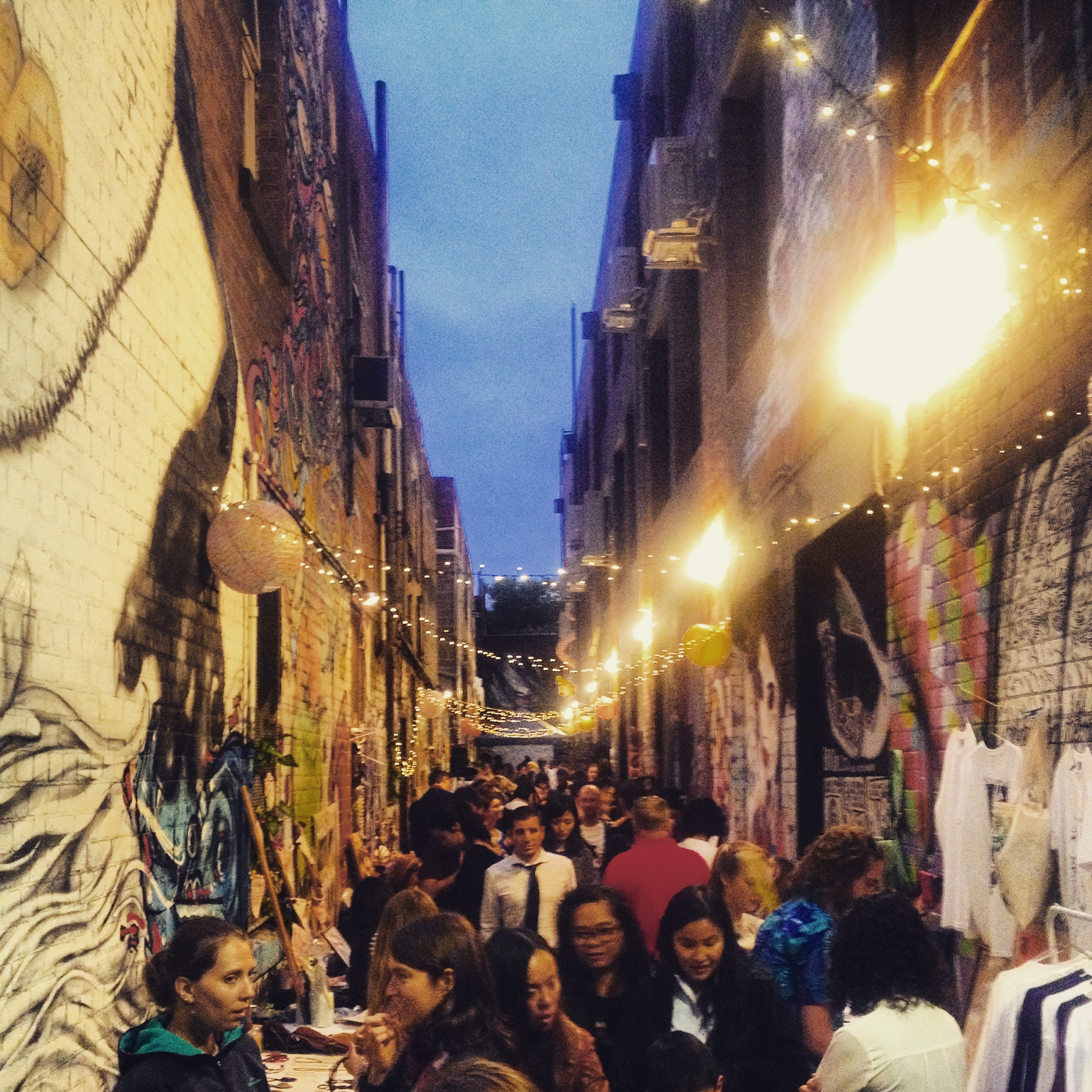 Right around the corner from Victoria Market is the tiny little Blender Lane Artists Market, open on Wednesday nights. Vendors here sell unique hand made jewelry, clothing, and artwork – a far cry from the kitschy stuff on sale in the big market. In the back of Blender Lane are the actual artists studios which you can wander around freely.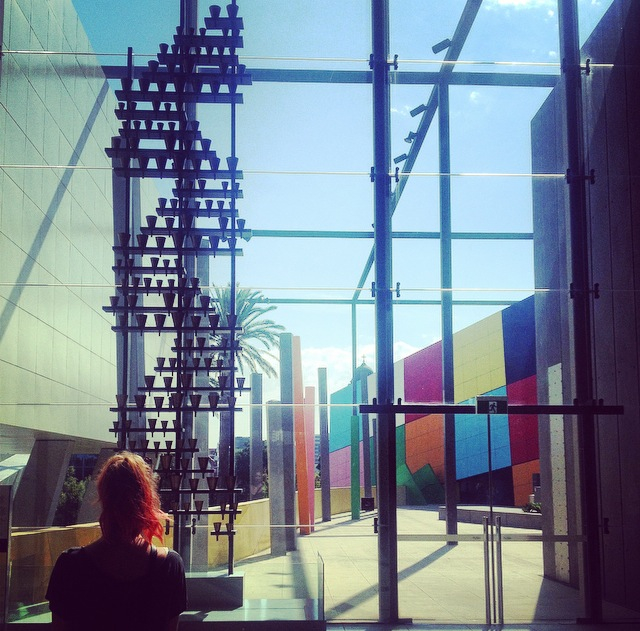 Melbourne Museum is great – fairly small and manageable in one afternoon, with an extensive natural history collection.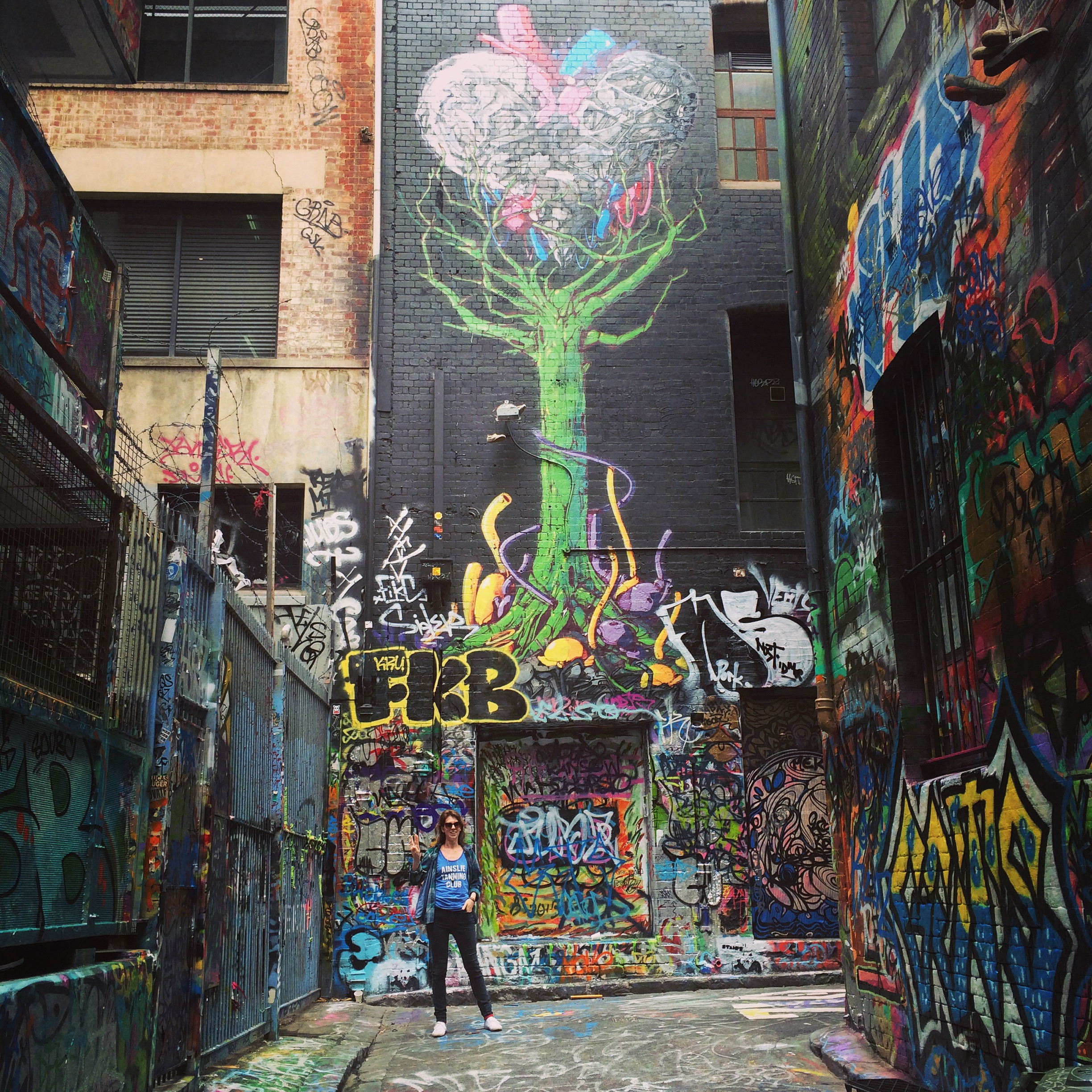 The art scene in Melbourne is not confined to museums and galleries: the streets are covered with it. Many of the small alley ways in the city are plastered with colorful, intricate graffiti.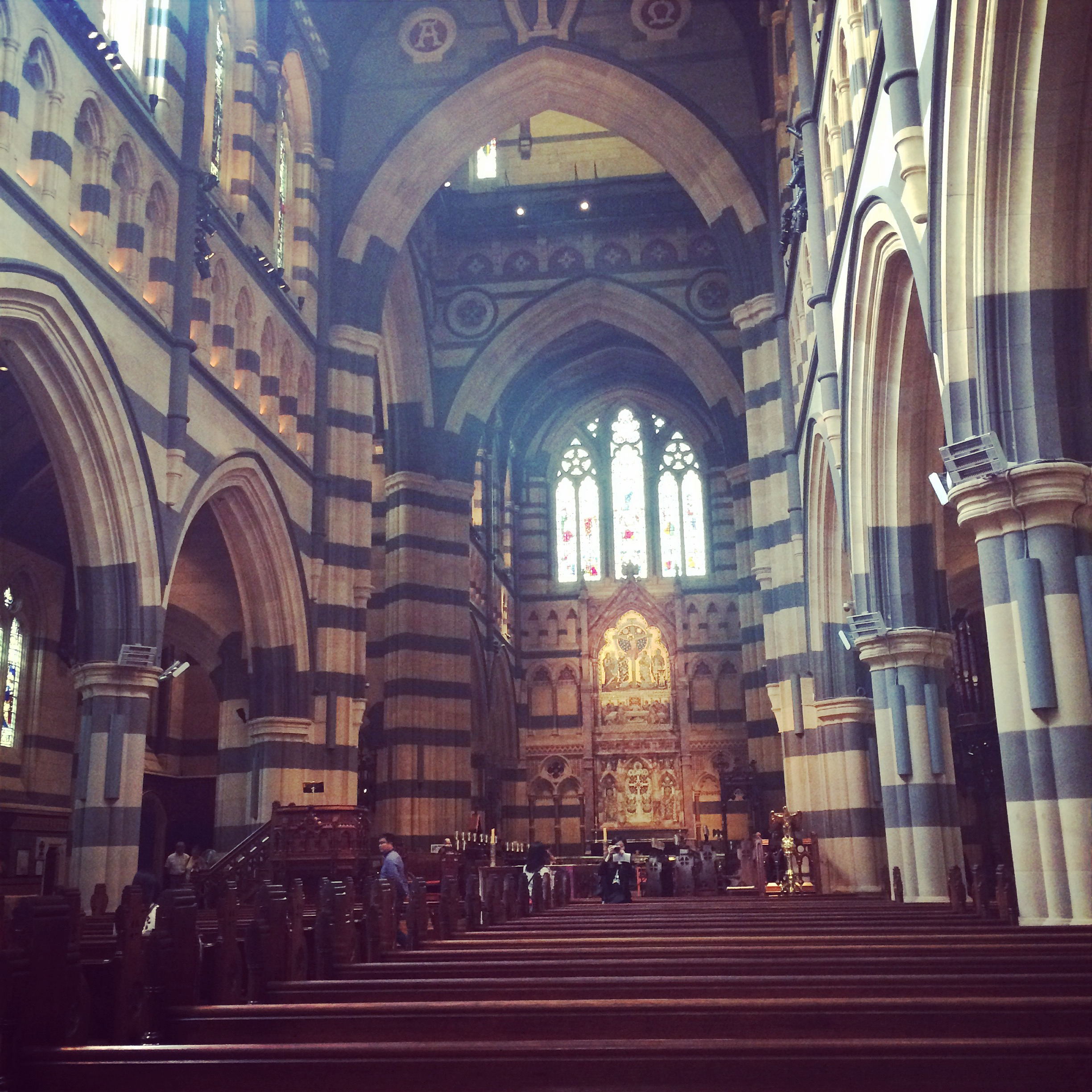 One of the most striking things about Australia is how young it is. This is the inside of St. Paul's Cathedral, one of the most famous landmarks in Melbourne, which was only built in 1931.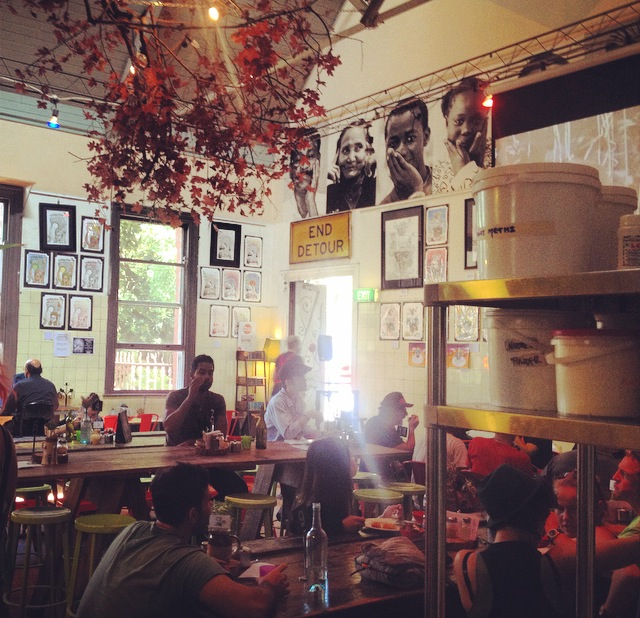 Everyone kept telling us to go to Lentil As Anything, so we biked over there one afternoon for lunch. A pay-as-you-will restaurant, it is the headquarters of the hippie community in Melbourne, attracting travelers, vagabonds, struggling artists, homeless people, you name it – while eating we struck up a conversation with a young poet named Lawrence from Tazmania. The food was surprisingly good, and it's located in a beautiful old convent in Abbotsville.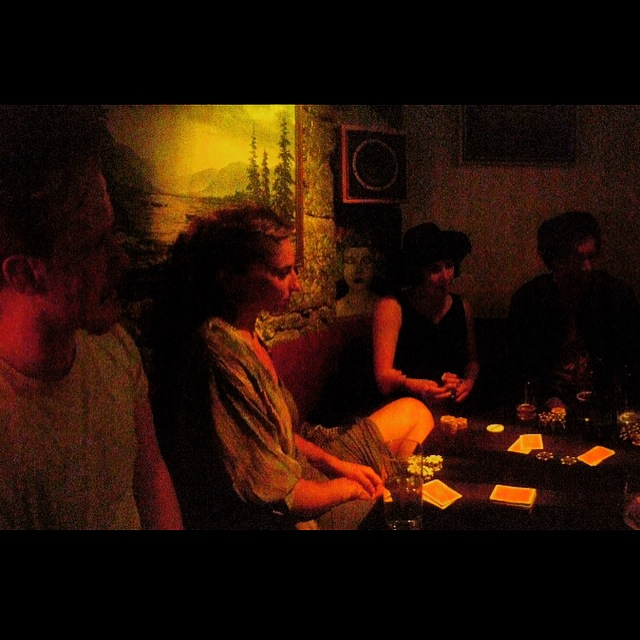 We spent a lot of time at Rooks Return, a great little bar in Fitzroy. Tried not to gamble away all our money…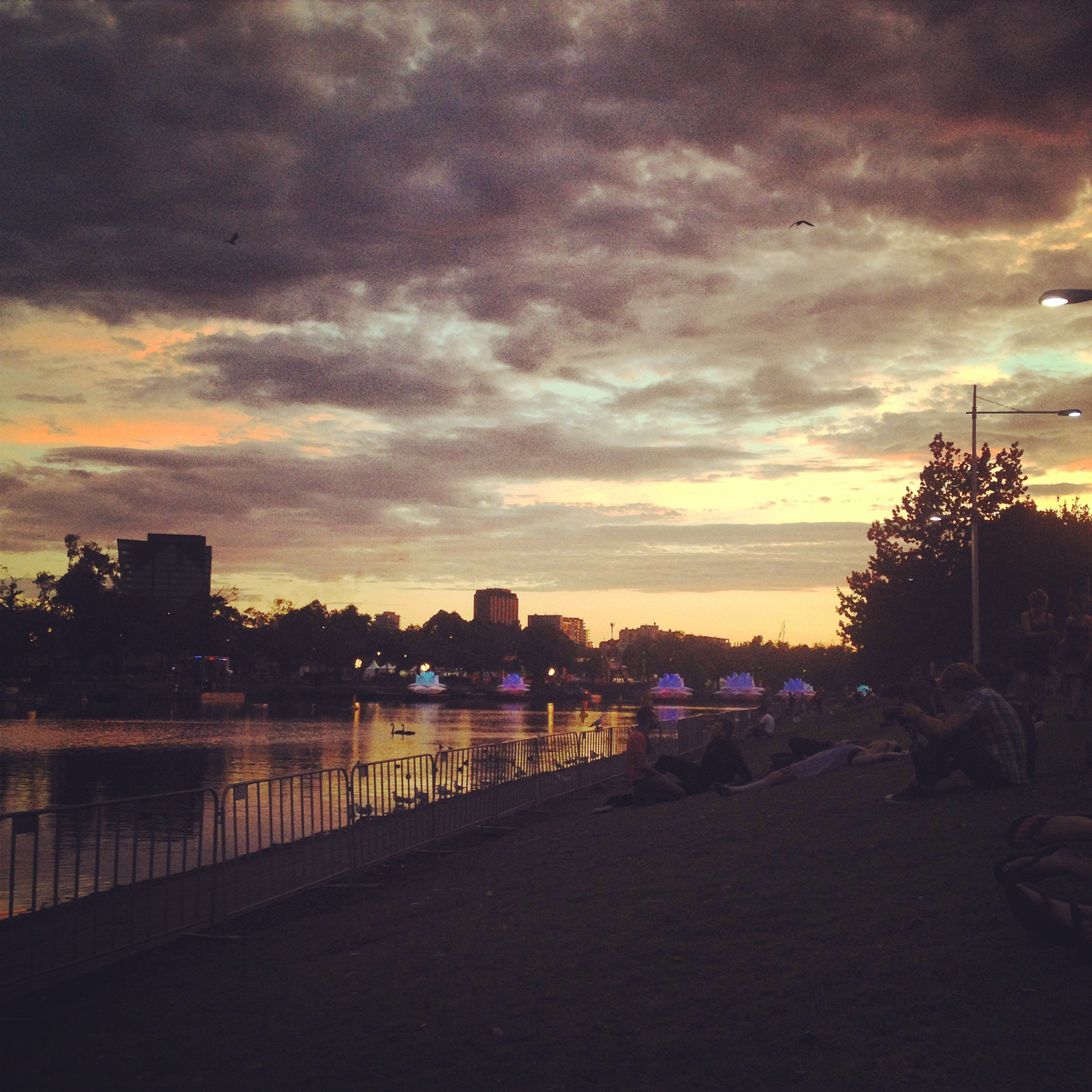 Coincidently, we happened to be in Melbourne for the third annual White Night. The city stays open from 7pm to 7am, with hundreds of musical acts and art exhibits on display all over the place. We bopped around from stage to stage seeing local bands (check out No Zu on our music page), and were on the banks of the Yarra River when the sun came up. 
Apparently St Kilda has a pretty uncool reputation these days, but we went down there one afternoon anyway – it's the part of town right on the water. It was worth it just for this view: hundreds of parasailers riding the heavy winds in the bay of Port Philip, and the city skyscrapers in the background.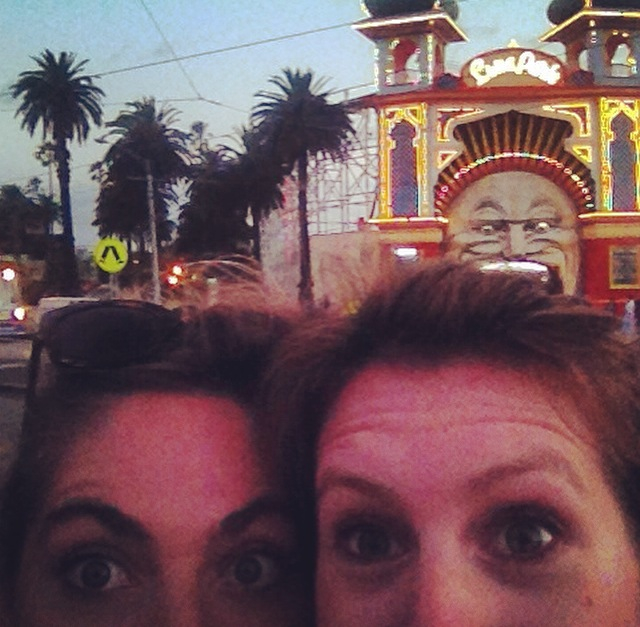 Also, we found Luna Park. Just like Brooklyn!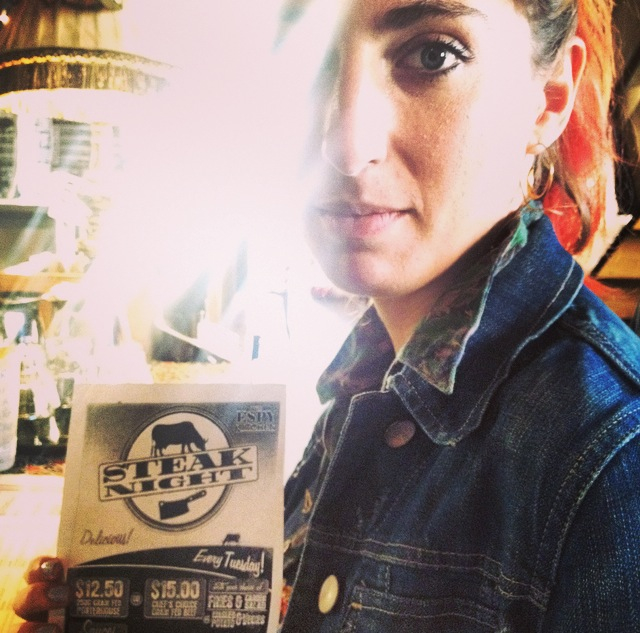 We got some delicious fresh sushi and then headed to the famous Esplanade Hotel (The Espy – still as grungy as it was back in the 80s), where we discovered STEAK NIGHT: twelve dollars for a steak with a side of salad and fries. The perfect second dinner!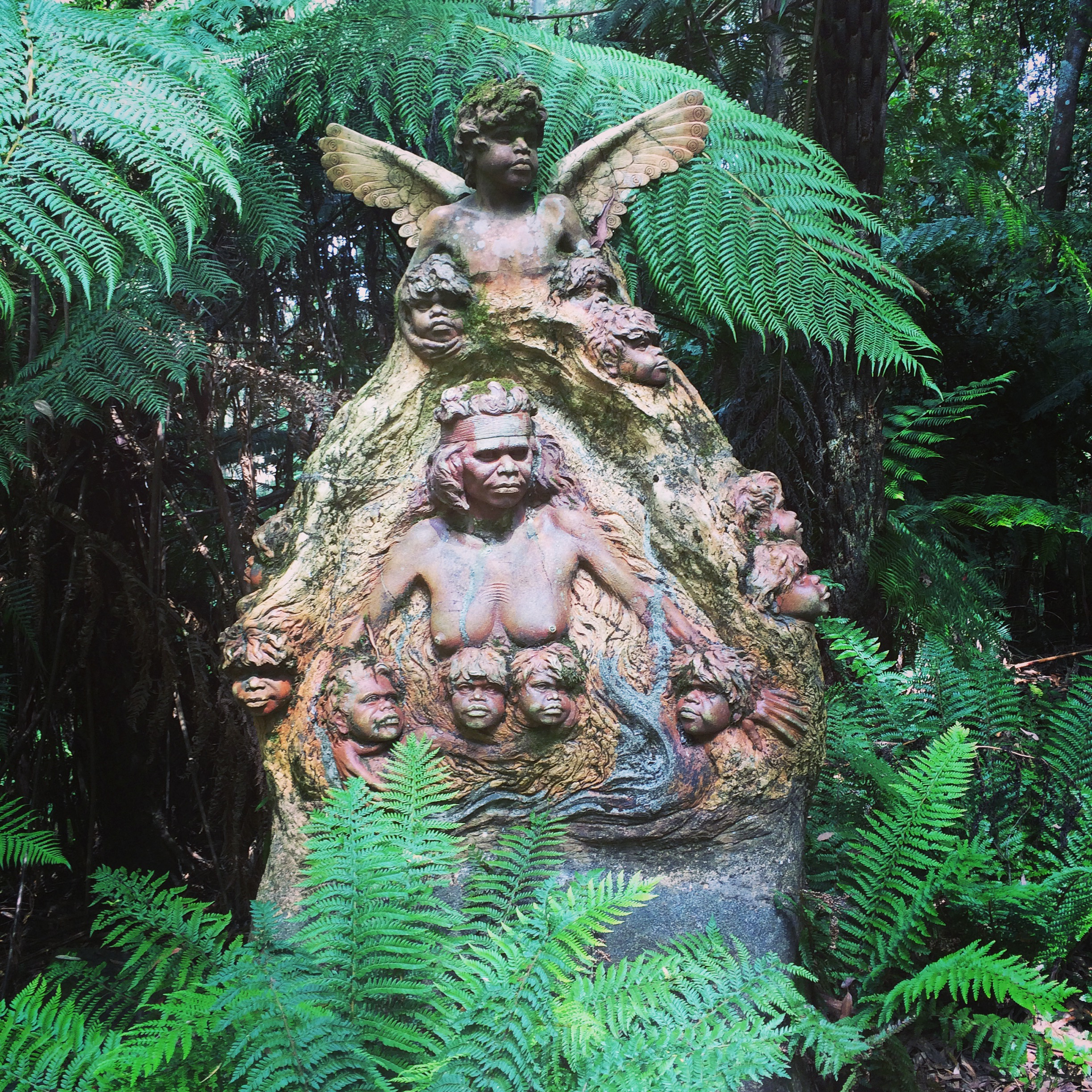 We took a day trip out to the Dandenong Ranges, a beautiful forest right outside of the city filled with hundred foot tall mountain ash trees that look like skinnier redwoods. Destination: William Rickett's Sanctuary.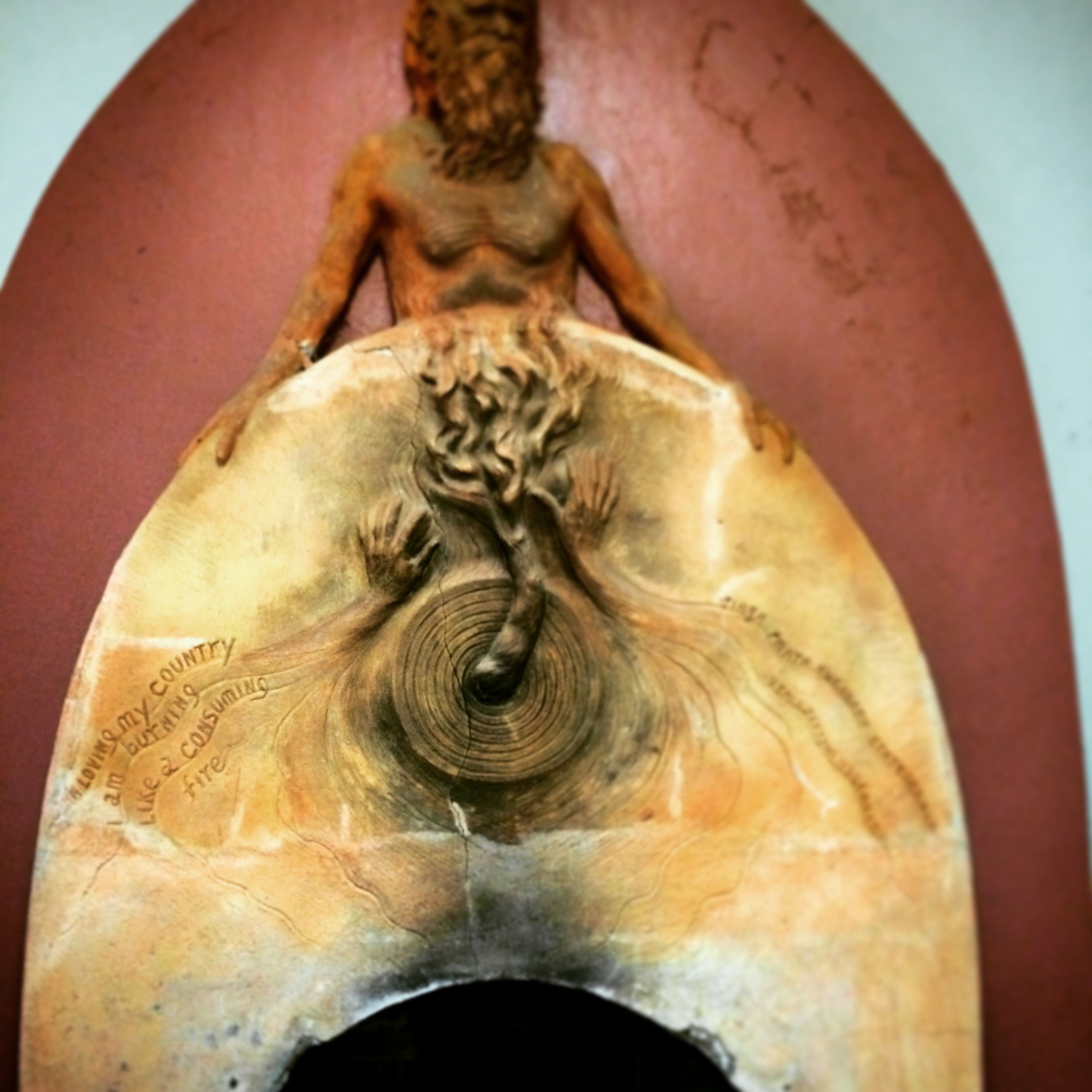 William Ricketts was an eccentric (to say the least) who committed his life to artwork that promoted a vision of Australia that embraced Aboriginal spirituality. He built a sanctuary around his cottage in the Dandenongs for his incredible sculptures, all of which were created to mold seamlessly to the surrounding trees and rocks.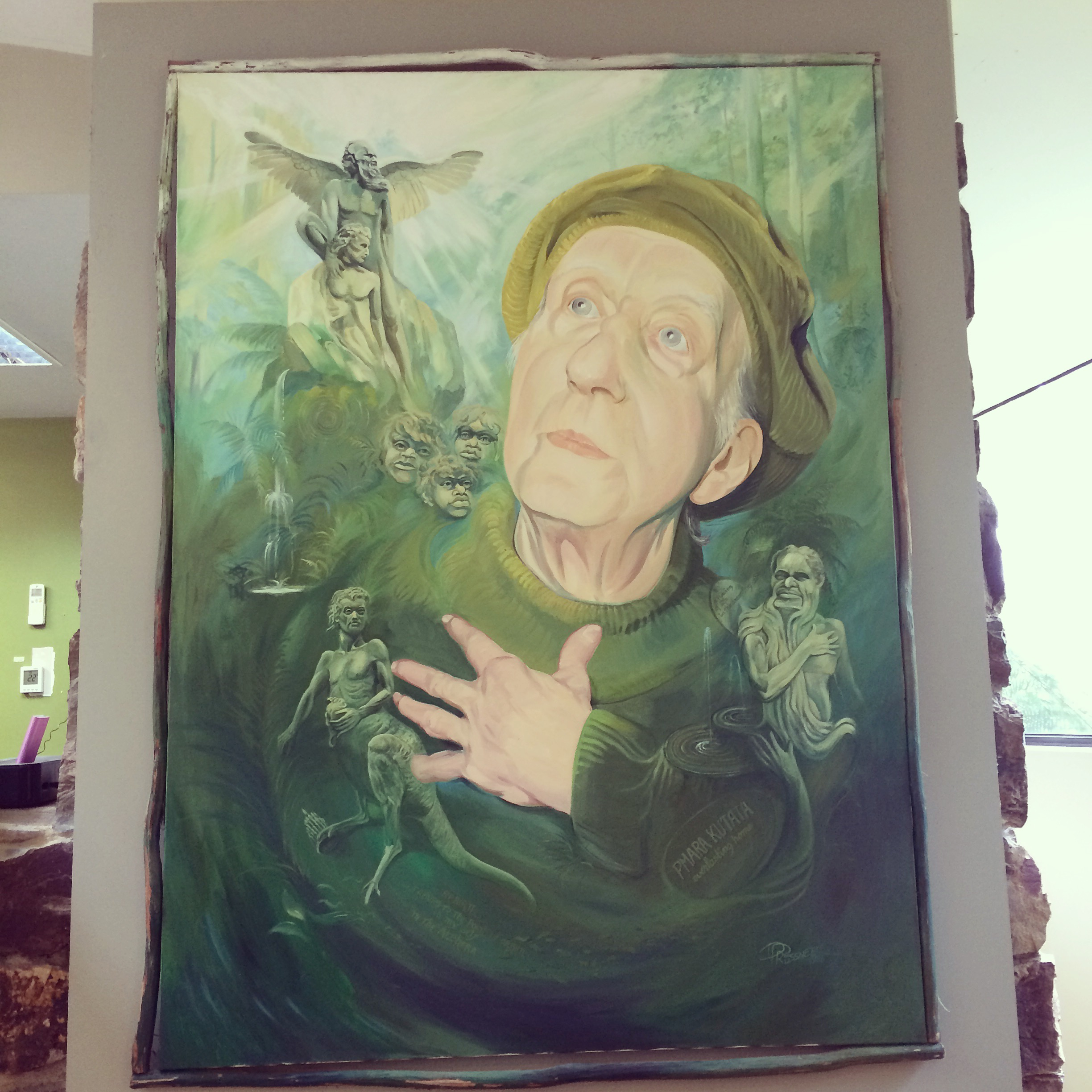 Here's the dude himself, William Ricketts, in his signature green beret.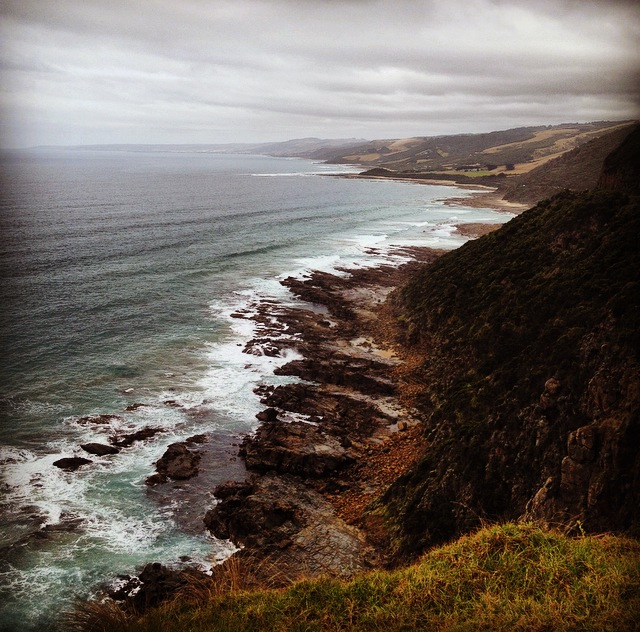 For our last two days in Australia, our lovely friend Sam drove us up the Great Ocean Road to do some camping. The coastal road stretches from Geelong to Warrnambool (some names, right?), on the southern coast of Australia – it looks a lot like Highway 1 in California.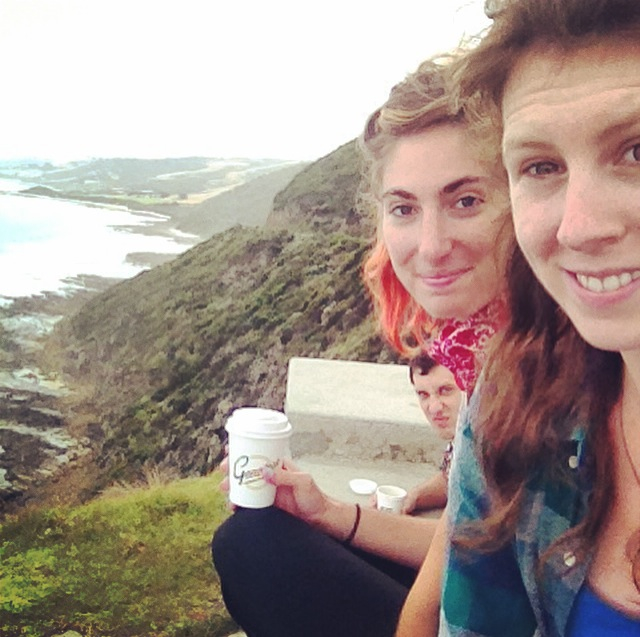 Can you tell it was Sam's first coffee of the day?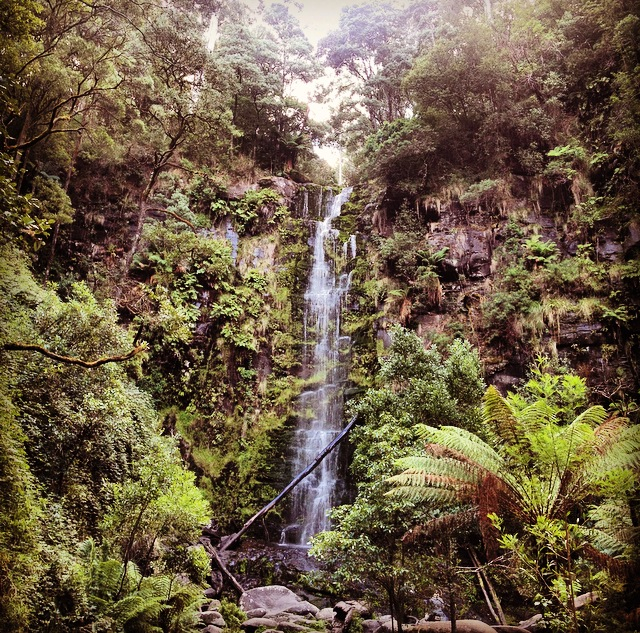 We stopped at Erskine Falls, a pretty gorgeous pit-stop.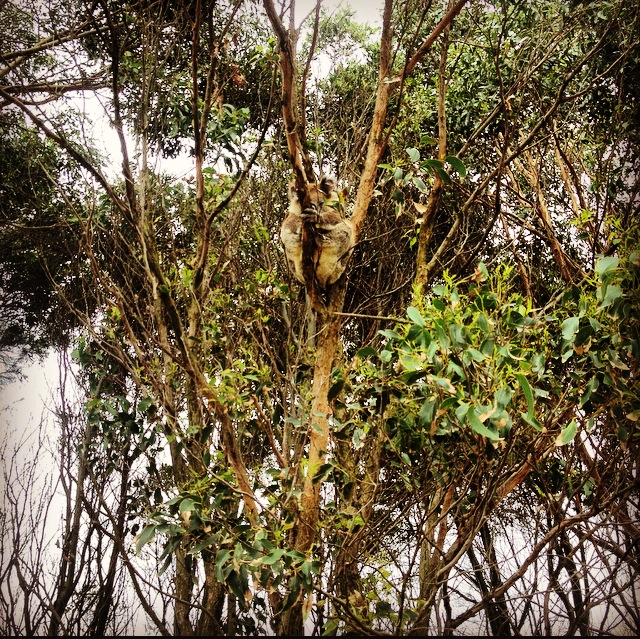 If you look closely you can see a koala slumbering in that tree; we saw koalas, wallabies, emus, Phoebe almost ran into a kangaroo at midnight in the campsite – so much wildlife! Too much fun!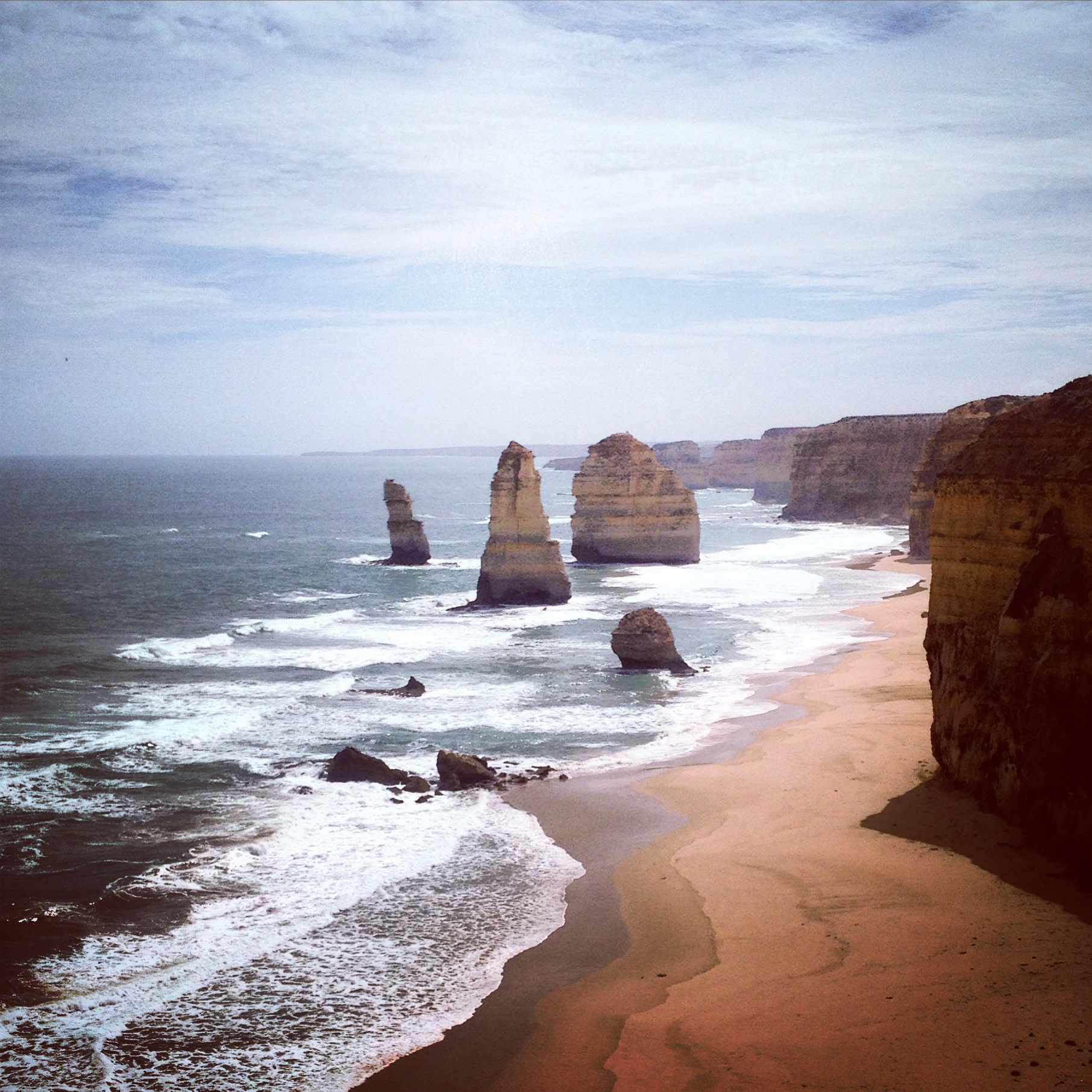 And our final destination: the Twelve Apostles, which in a previous age were known as the Sow and the Pigs. The limestone cliffs are constantly eroding, but you can still see where the coastline was thousands of years ago.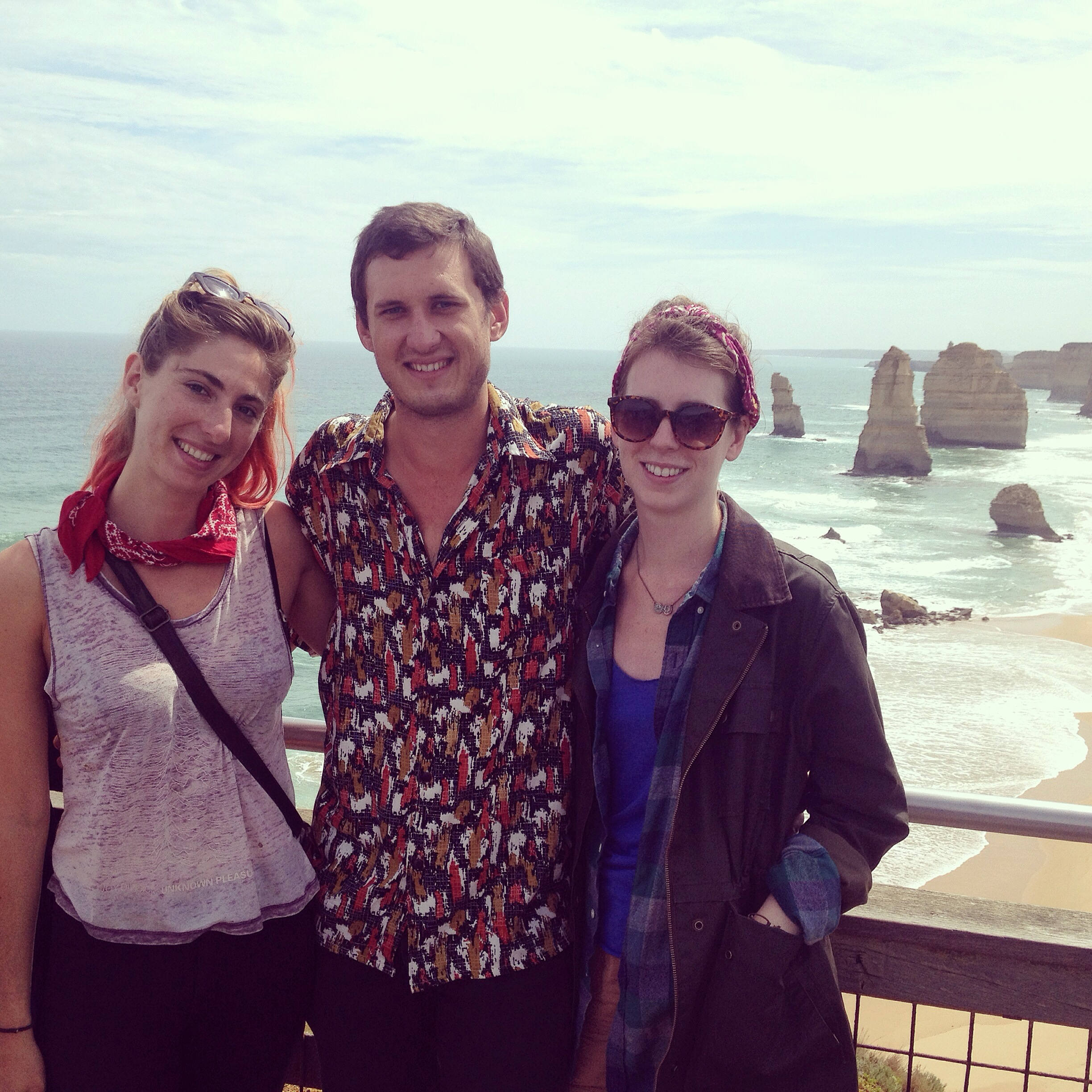 And that's it for Australia – two weeks was not enough time!