Our next relief expedition was to Chehere, a small village in the Kavre District, about a two hour drive from Kathmandu. Tewa has been providing relief to areas where they know locals on the ground – either to grantees, or in this case, to the home village of the Tewa bus driver.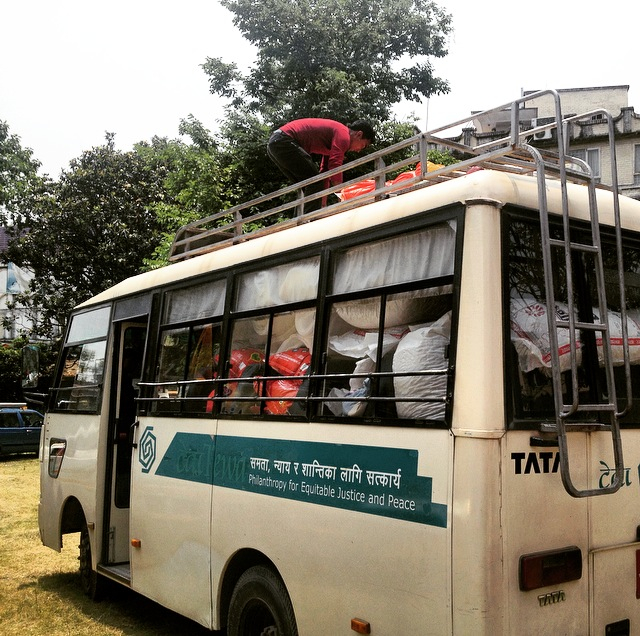 The Tewa bus, filled with food, tents, tarps, and other supplies.
We set off in the morning in the packed Tewa bus with a few other volunteers. Chehere is located on the side of a mountain overlooking the Bhotekoshi river – it was a chance to get up into the gorgeous countryside of mountainous Nepal.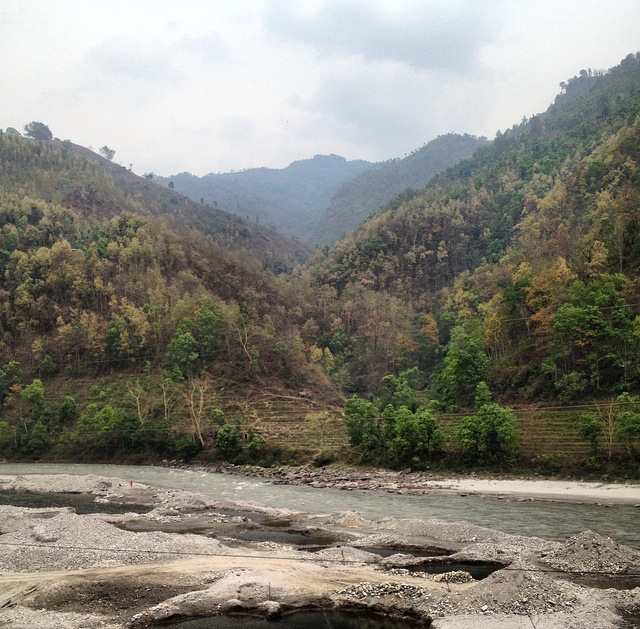 The Bhotekoshi River from the incredibly narrow, windy mountain road.
We were stopped several times along the way by police security checkpoints. At our last stop, the police asked if we needed a security detail to accompany us – there had been looting of relief buses further up the mountain. Although the police and army are a common presence, Nepalis have been disappointed with the government response to the disaster: there has yet to be a clear or comprehensive response to emergency needs, and there has been no word on how rebuilding is to begin. The Nepali people – with the help of NGOs – have been doing all of the work themselves.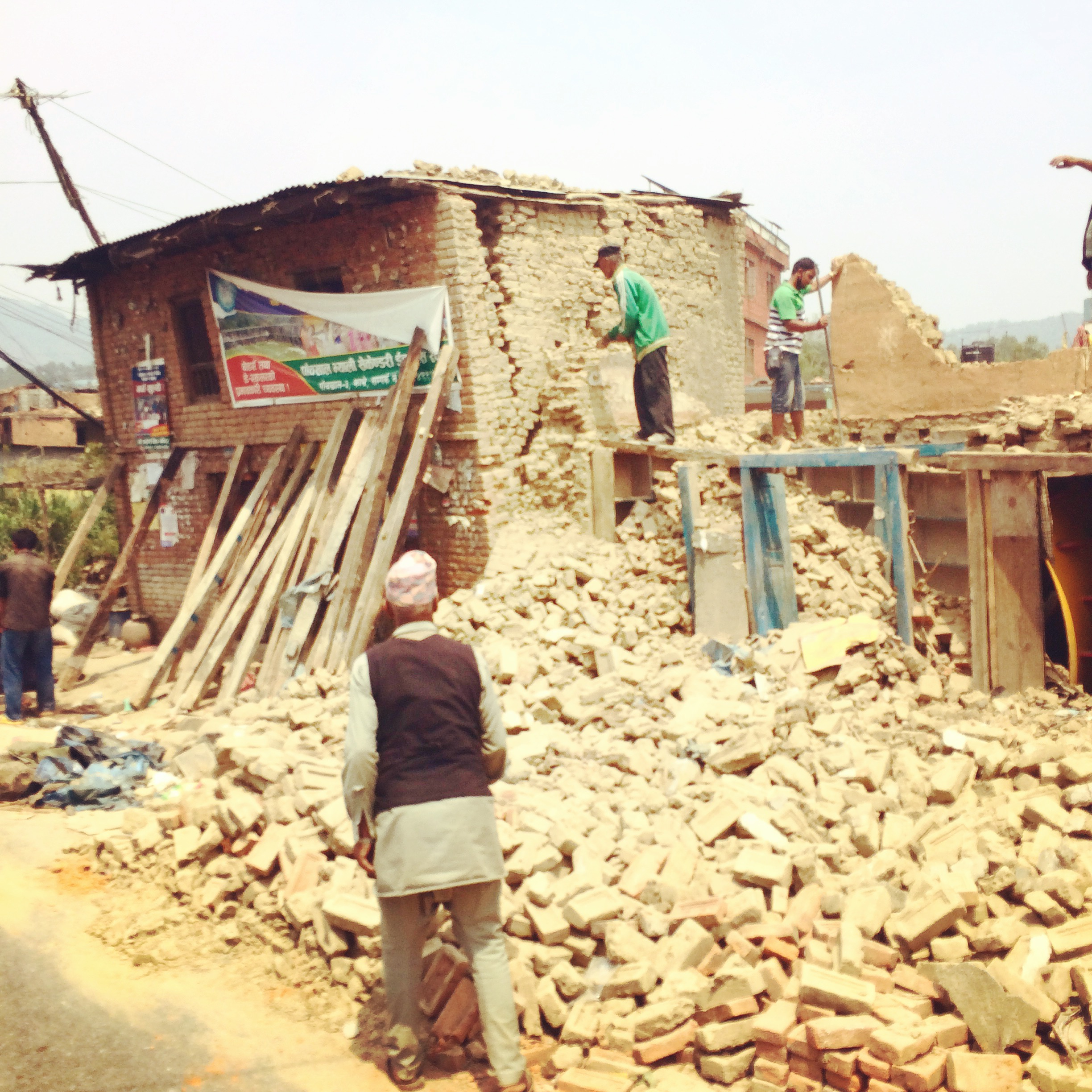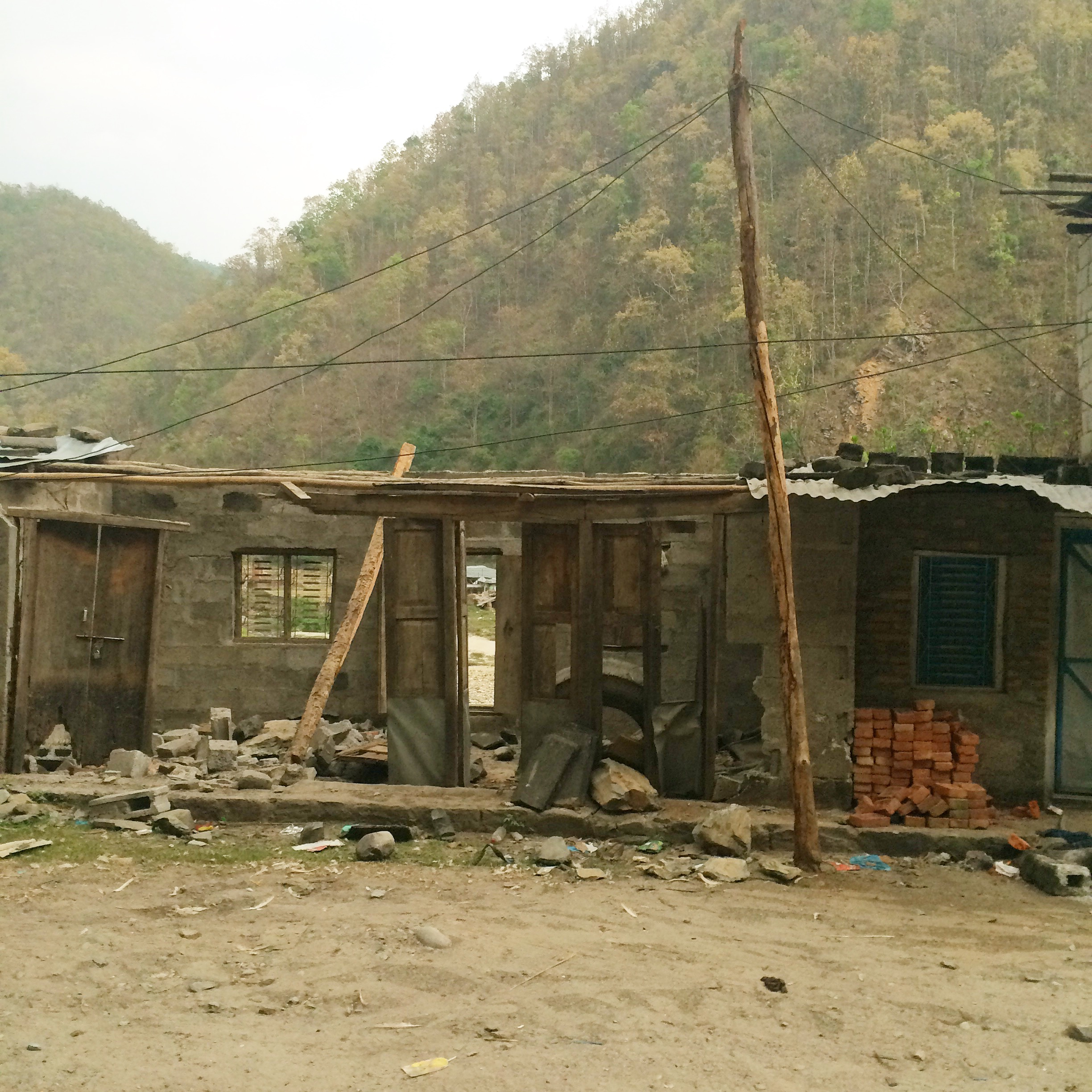 Damage in Chehere. Two people died in this small village, including a fifteen year old girl.
Chehere primarily needs food and shelter – most of the village's food supply was destroyed when the granaries collapsed. We pulled up to find a huge crowd waiting for us on the side of the road.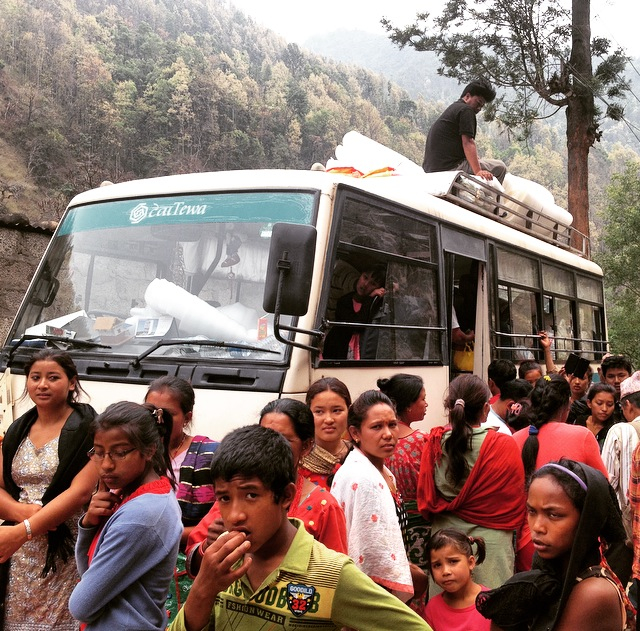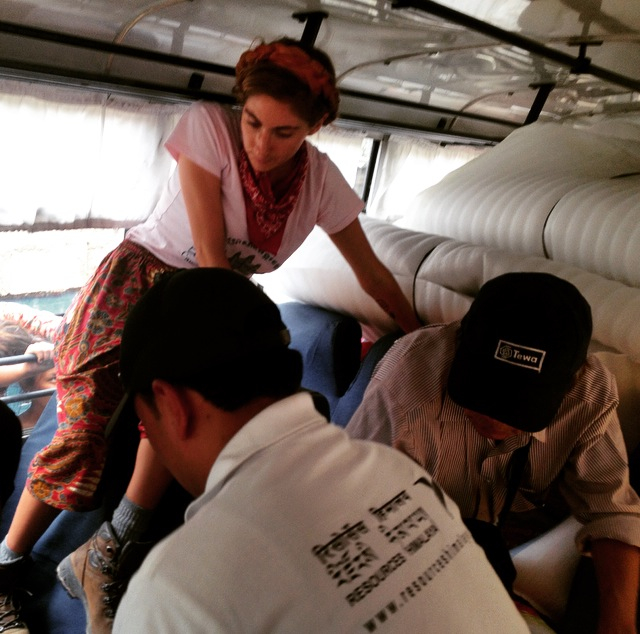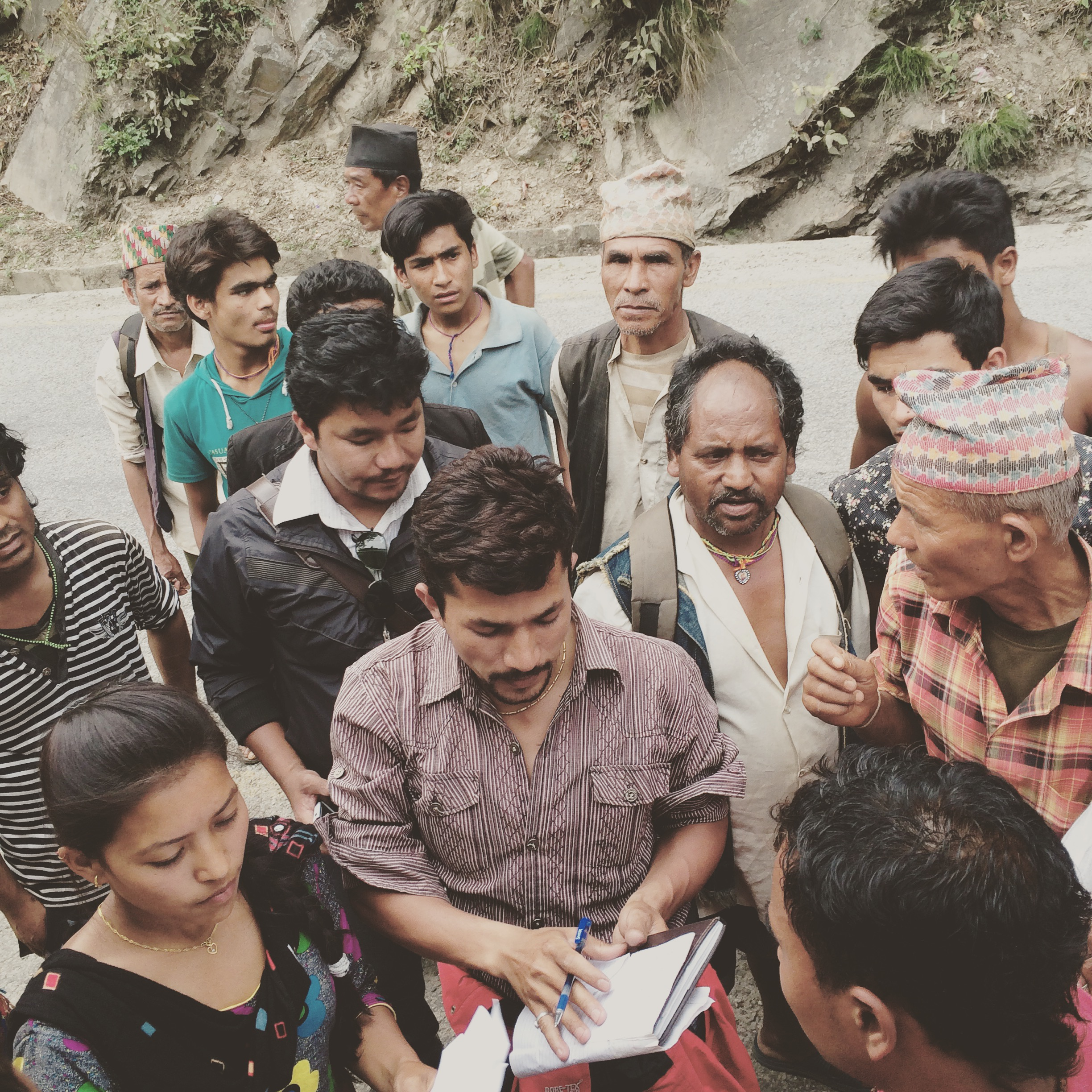 Distributing goods from the Tewa truck.
In what seems to be a developing theme, the two of us provided hours of entertainment for the local kids just by looking funny and butchering their language in an attempt to communicate. They found everything we did hilarious, which at least kept them out of their parent's hair.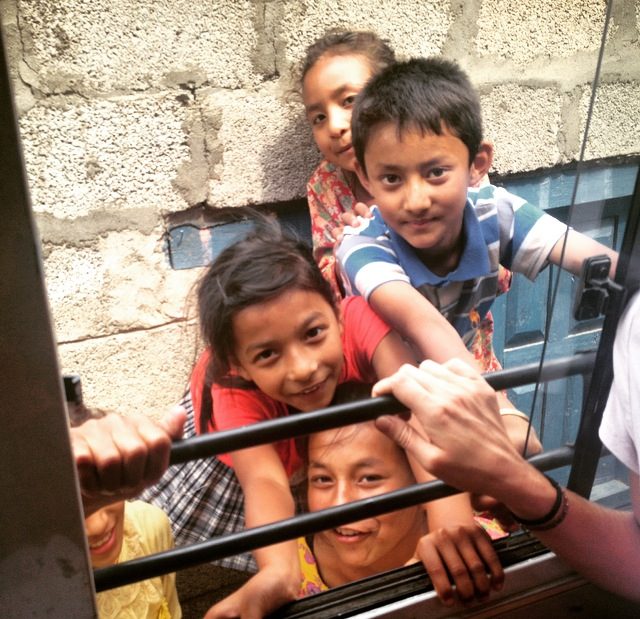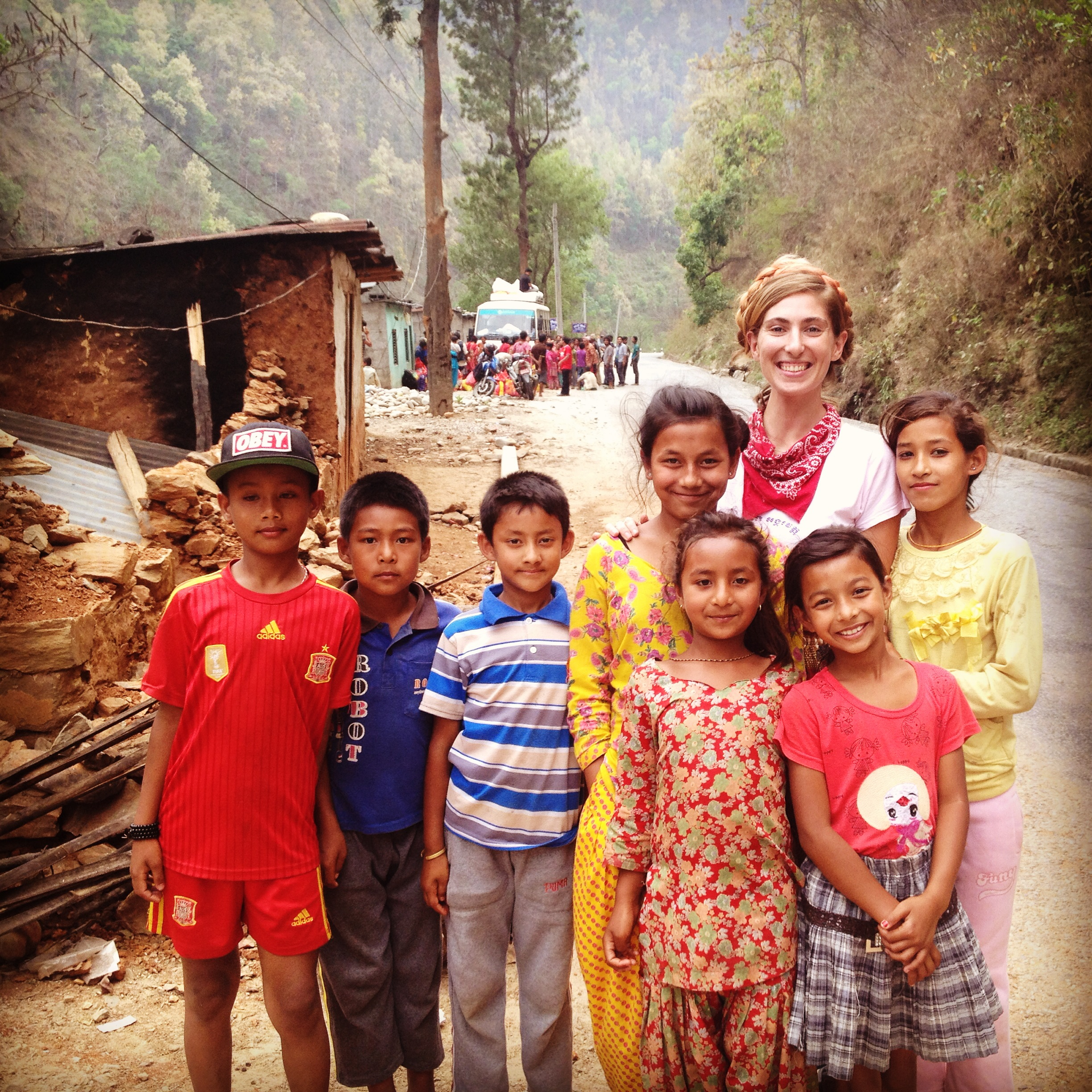 After all the goods were distributed at the town center, some of the Tewa volunteers took a motorbike further up the mountain with supplies for the Dalit people. Dalits are untouchables in the Nepali caste system, and therefore aren't allowed to mingle with the other villagers. It started to rain, we got back on the bus, and after a quick dinner at a local fishing village, we made our way back to Kathmandu.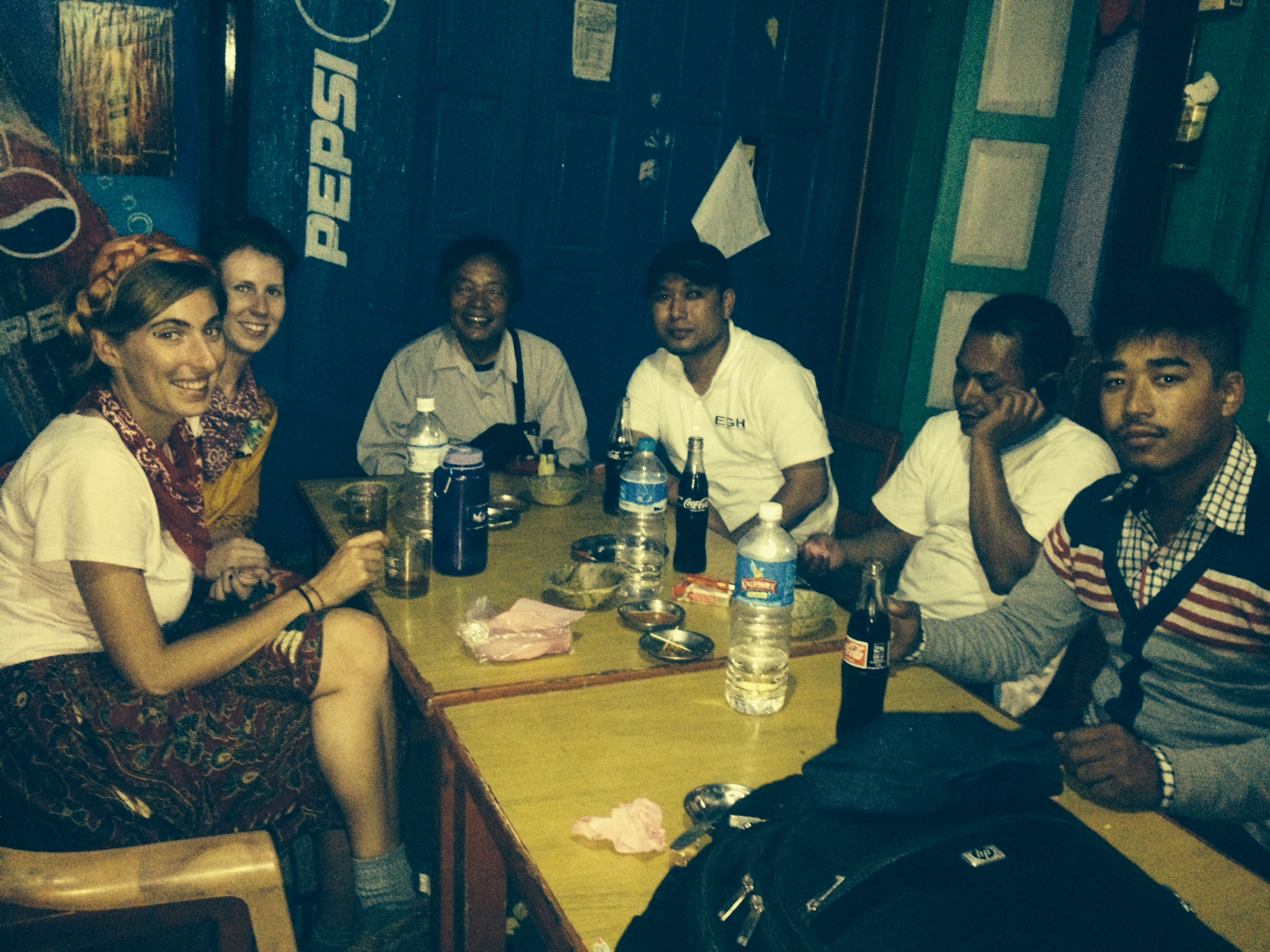 Drinking whiskey with the crew after a long day.