Also known as: The Big Easy, Crescent City
Population: Approximately 380,000 people.
Government: Mayor-council system; the current mayor is Mitch Landrieu, a democrat from a prominent political family. New Orleans remains the one main liberal bastion in a very conservative state.
Median household income: $36,681 per year, although the wealth gap in NOLA is particularly striking. Approximately 27% of the population still live below the poverty line.
Weather: Humid subtropical climate: short, mild winters and hot, humid summers. At this moment, on the afternoon of November 6th, it is a balmy 77 degrees.
Where we're living: We're staying with Ele's parents in their apartment Uptown, right near Audubon Park and overlooking the banks of the Mississippi River. At all times of the day you can see enormous barges steaming down the river, and freight trains rumbling by.
Our favorite places:
Tipitina's – The world famous music venue, where you can catch incredible live acts any day of the week. 
Surrey's – The BEST brunch we've had uptown; you can sit under a grand old Oak tree and people-watch on Magazine St. Try the chicken biscuit. 
Camellia Grill – A New Orleans institution, and another great breakfast spot: patrons have to sit at the counter, and bow-tied waiters call out orders to the short-order cooks – no dupe pads needed.  
The Delachaise – Our favorite bar in NOLA. The cocktails are on point (especially when they're made by our buddy Josh Hall), the food is amazing (try the fries cooked in duck fat), and it's shaped like a streetcar. What more could you ask for?!
Frenchmen Street – The anti-Bourbon Street, Frenchmen is where the locals party. Great bars and music venues everywhere you look.
One Eyed Jacks –  Every Thursday night there is an 80s dance party. So this is obviously our favorite place ever.
The Country Club – We love this Bywater spot for the delicious food, laid-back atmosphere, and pool access – even if they recently rescinded the clothing-optional rule. 
The Ogden Museum of Southern Art – A beautifully curated museum highlighting southern artists; within spitting distance of the WWII Museum, the Confederate Memorial Hall Museum, and the Contemporary Arts Center.
Fun facts:
Established by French colonists, New Orleans is known for it's distinct French and Creole architecture as well as it's cross-cultural and multilingual heritage. The city is a melting pot of different races and ethnicities; the population is 60% black, with substantial Vietnamese, Jewish, and Native american communities.
The New Orleans Saints won the Superbowl for the first time in 2009, four years after the city was devastated by Hurricane Katrina. New Orleans has now predictably gone football-crazy. If you go up to any local and ask "Who dat?" they will respond "Who dat sayin they gon beat dem Saints?!" There is a lot of call and response involved.
Mondays were traditionally laundry day back in the day, when the women of the house would put a crock of red beans and rice on the stove to cook while they did the washing. Today, Monday's are still known as red beans and rice day; most restaurants will have it on their menu, and some will serve it for free.
New Orleans is infamous for it's Krewes: private social clubs that draft new members by invitation only, and are responsible for the huge parties and floats during Mardi Gras.  Many of the names of these secret society's are taken from Greek mythology, and reflect the hedonistic nature of the organizations: Bacchus, Endymion, and Orpheus are just a few examples.
If you ever find yourself turning one year older in New Orleans, get ready to make a little extra cash. Birthdays in NOLA are celebrated by strangers pinning money to your clothes to pay for your drinks.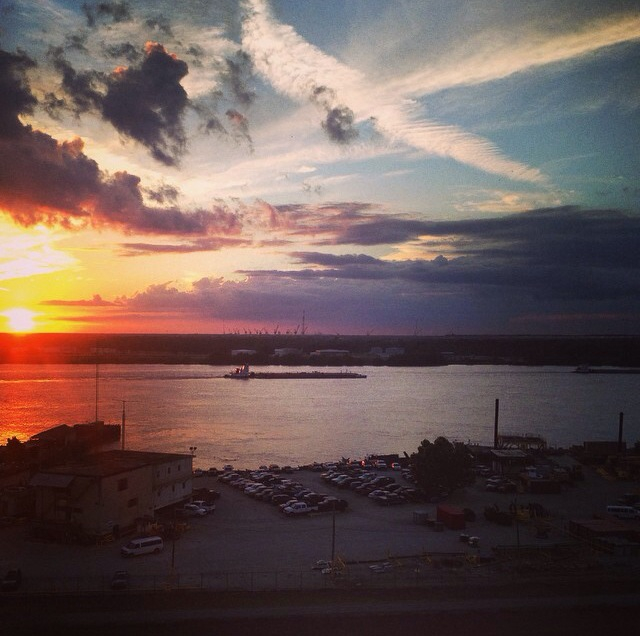 Sunset over the Mississippi, the view from our balcony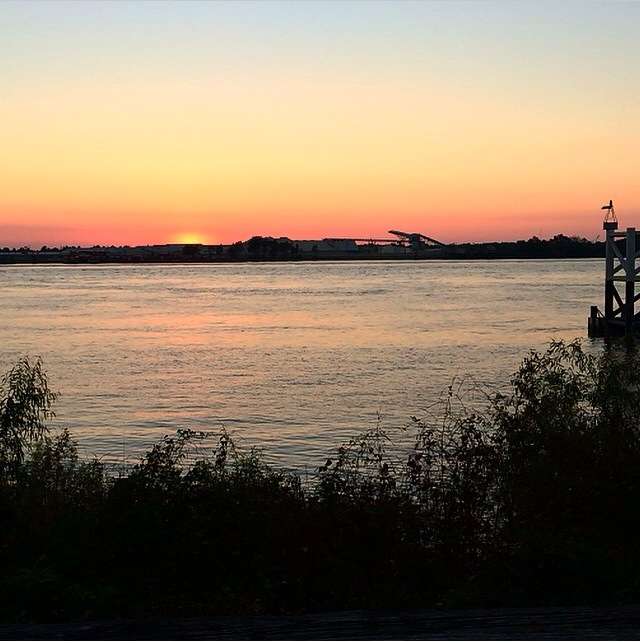 The view from The Fly, a nearby levee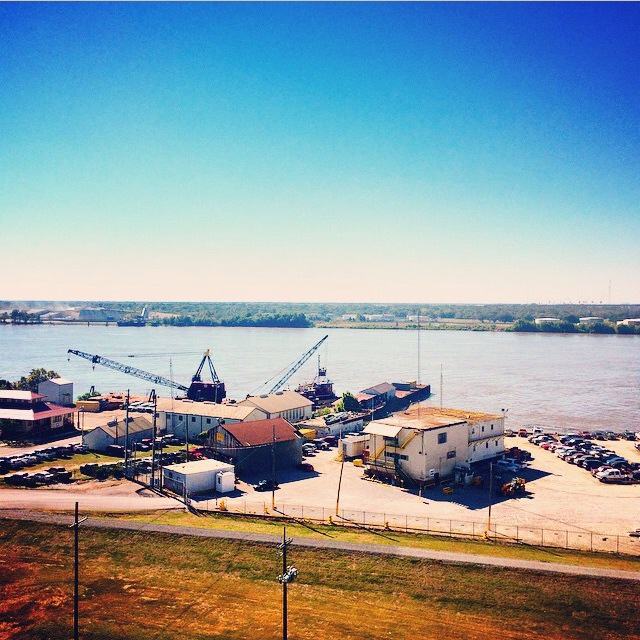 The view from our balcony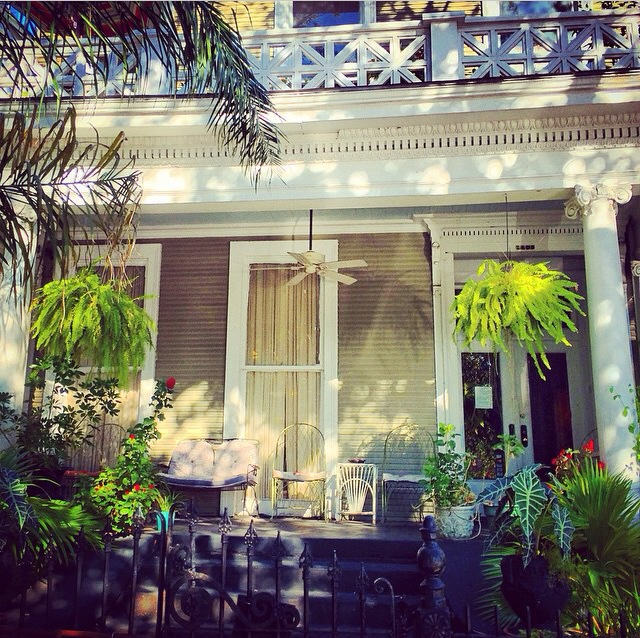 Historic houses on St Charles Avenue