At midday on Saturday, April 25, a 7.8 magnitude earthquake shook Nepal. It has killed (at the latest count) over 7,500 people, and injured over 14,000. Tomorrow, it will be exactly two weeks since the disaster.
We arrived in Kathmandu three days ago on a plane filled with aid workers from China, to an airport that is mission control for the relief effort: the runway was littered with army helicopters, and the baggage claim was overrun with aid that had been flown in from nearby countries.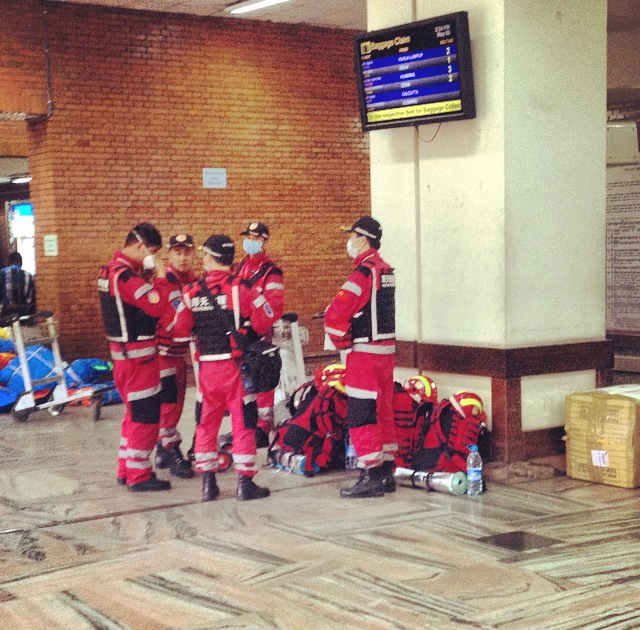 The rescue team that flew with us from Kunming, China, to Kathmandu.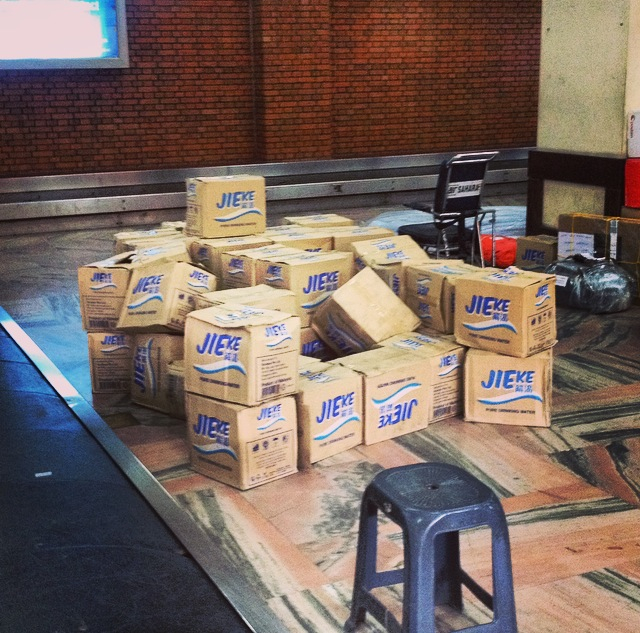 Boxes of clean drinking water at the airport, flown in from Malaysia. 
We are volunteering for Tewa, an NGO that supports local Nepali women's groups across the country. Since the earthquake, Tewa has been primarily focused on providing support and aid for pregnant women and new mothers, many of whom have given birth outside of hospitals since the earthquake. Their offices in Kathmandu were damaged in the quake, so they are now operating out of the living room of the organization's founder, Rita Thapa – who very kindly agreed to put us up as well. So we're staying in the thick of the action.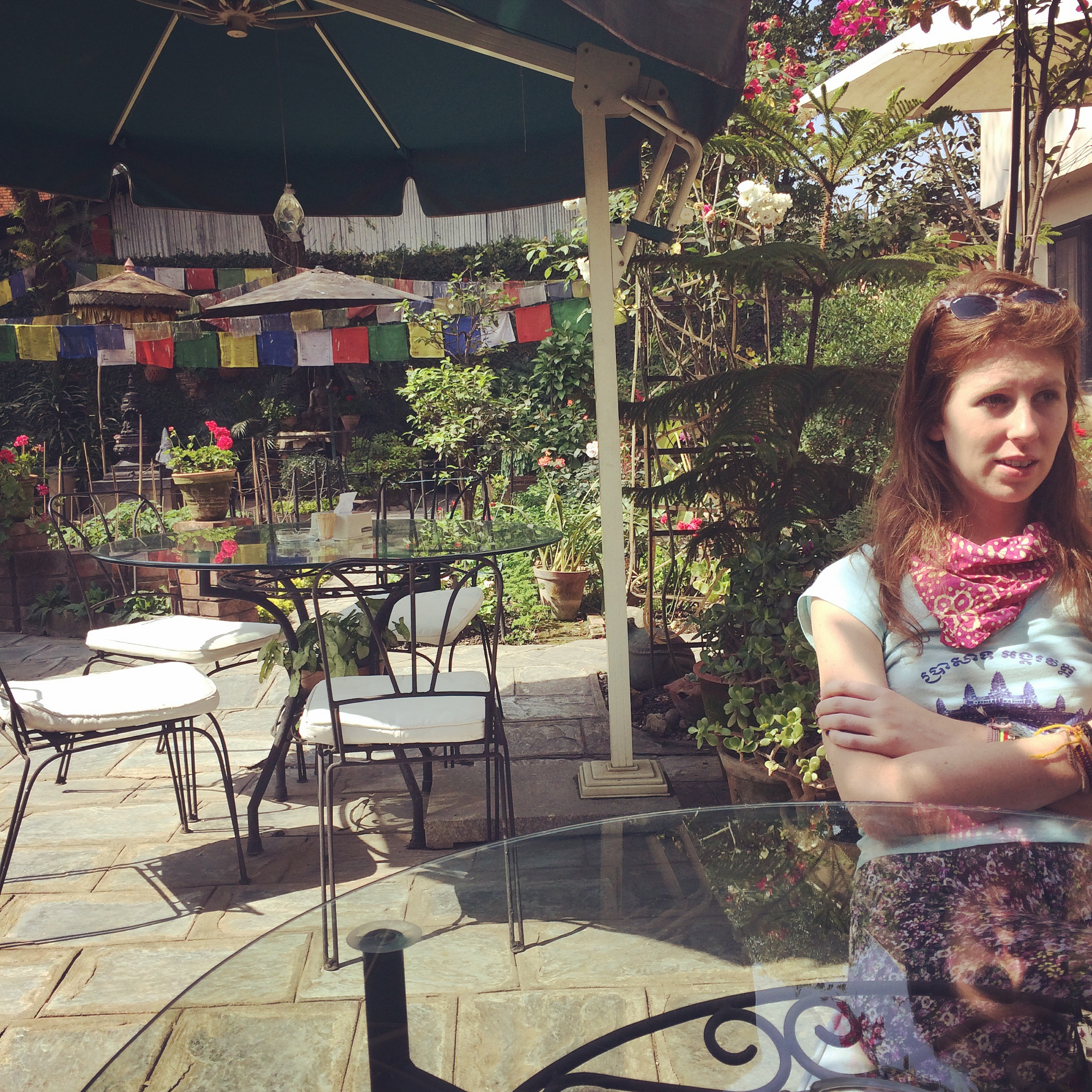 A quiet moment in Tewa's new headquarters, the garden Rita shares with Cafe Cheeno.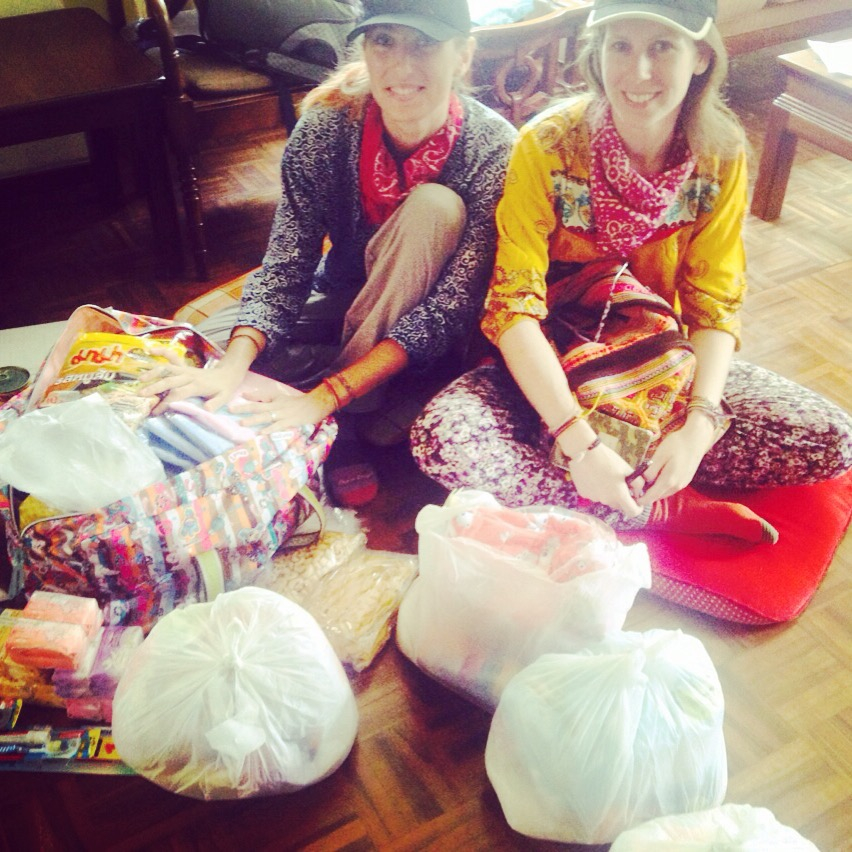 Packing bags with supplies of food, medicine, and sanitary napkins to hand out to new mothers. 
On our first day, we set off for a small village in the hills south of Kathmandu with two Nepali university students who are also volunteering for Tewa. Two hours on the back of a motorbike up unpaved mountain roads – many of which have been blocked due to landslides – and we arrived in wards 6 & 9 of the village of Tokalmath (a section of about 50 houses, none of which had received any help yet).  Every single house in these wards had either been completely destroyed or badly damaged to the point where people are nervous to sleep inside. So for the most part, villagers are sleeping in makeshift tents created from the tin roofing from their collapsed houses. And it's been raining. A lot.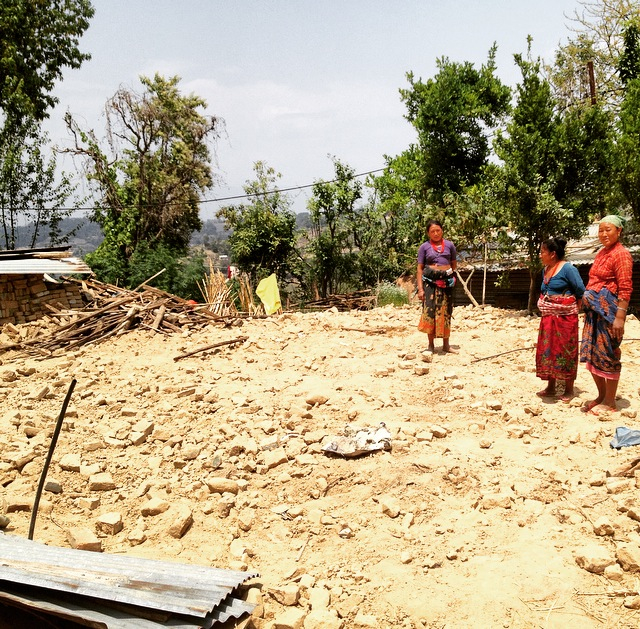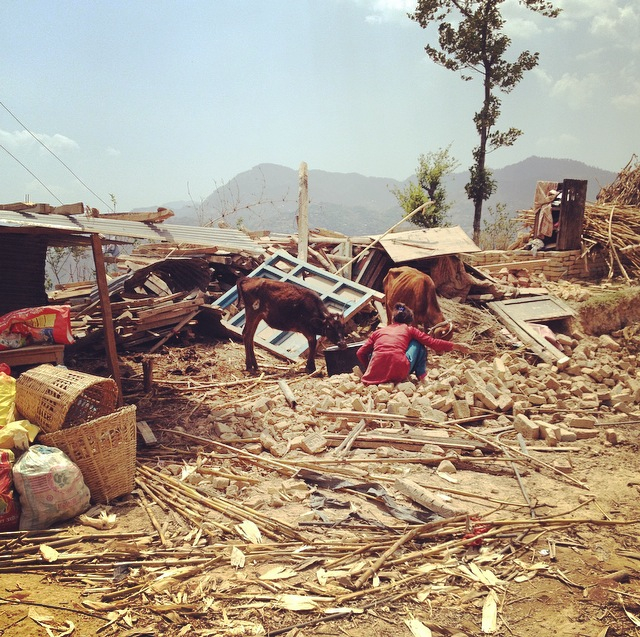 Scenes of destruction in Tokalmath. 
Along with our new friends, our job was to take a survey of the village to see how many pregnant women and small babies there were, and what kind of aid was most pressing.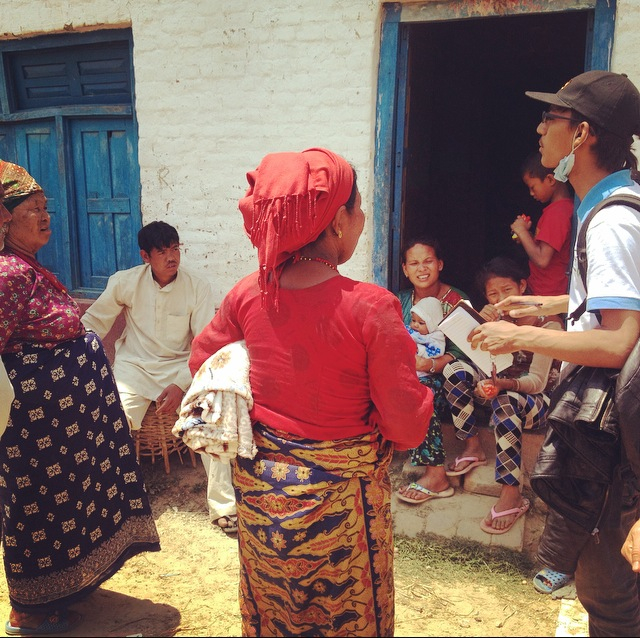 Sakshya taking a survey of the villagers.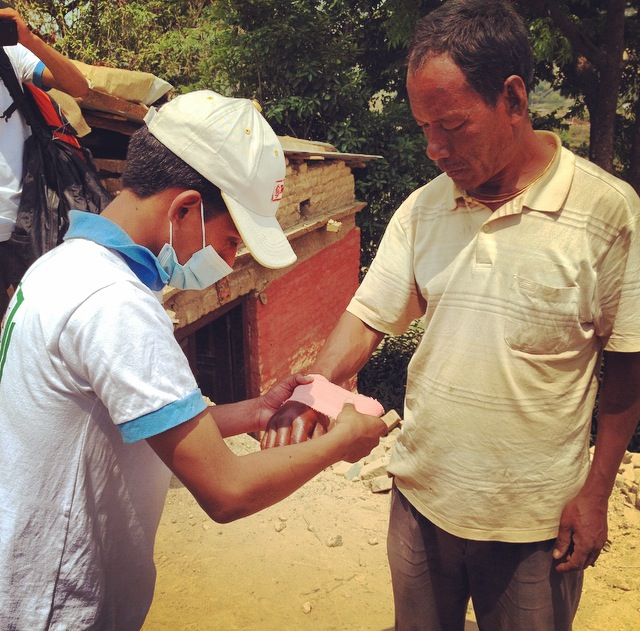 We were able to provide basic medical care in the form of painkillers, anti-inflammatories, bandages, etc.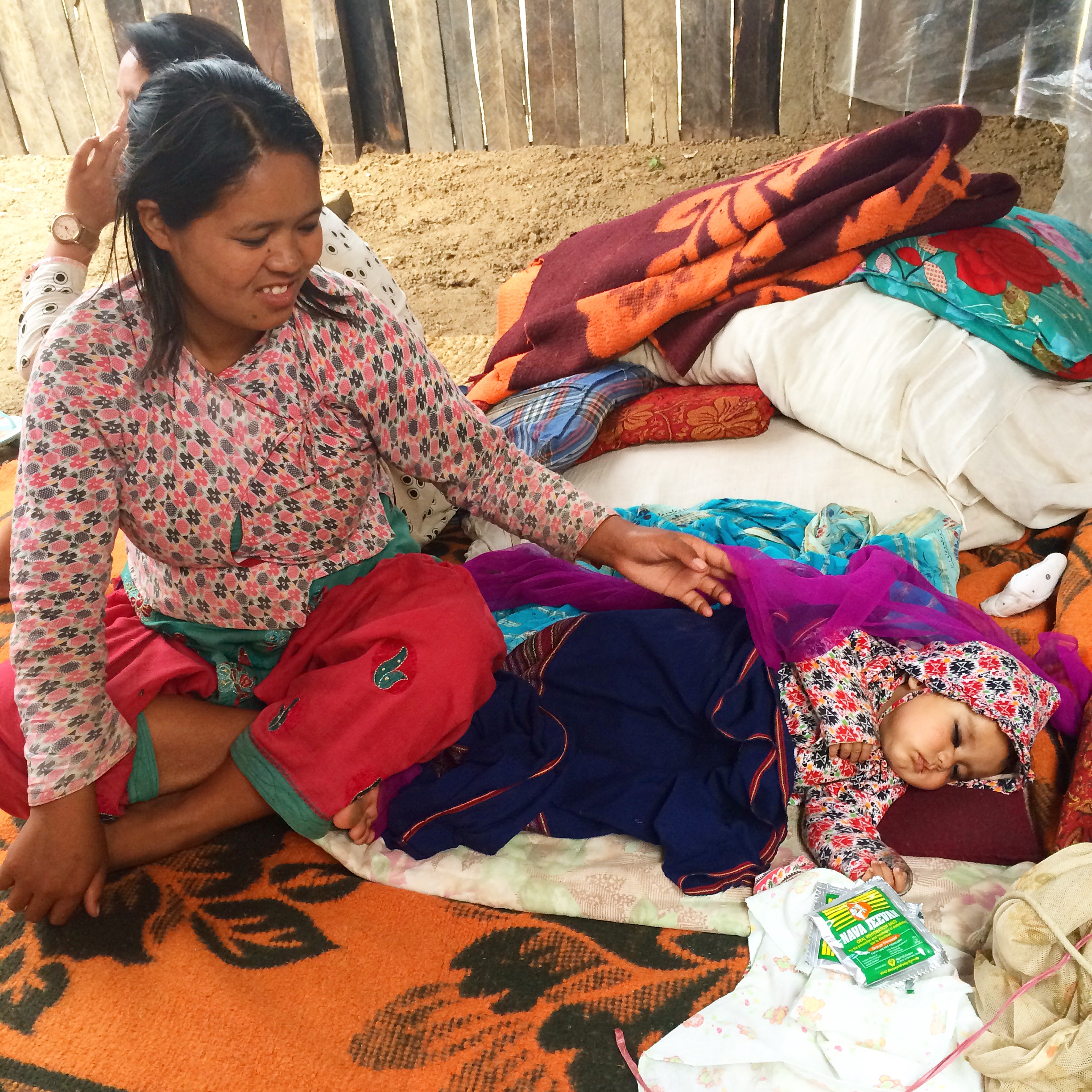 Many of the babies in the village are suffering from the common cold and diarrhea – probably from a combination of poor air quality after the quake and the unsanitary conditions that come from sleeping outside.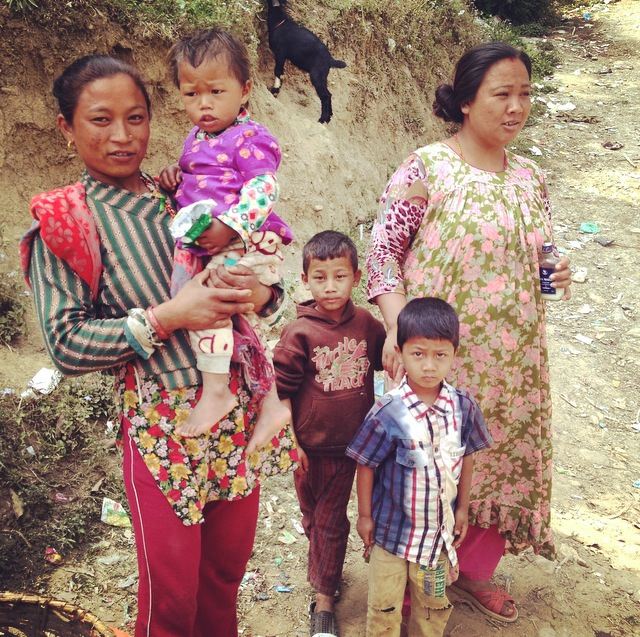 As tall white women, we had to get used to the skeptical looks….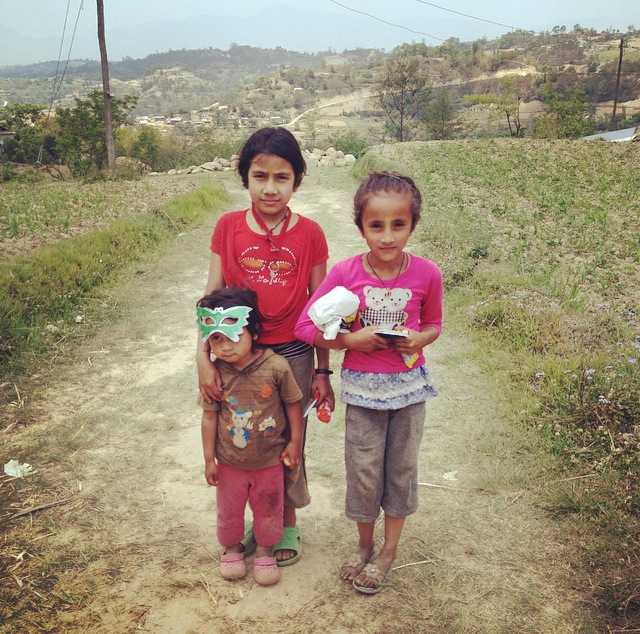 But we spent the day handing out food and toys (like this mask and pad of paper/crayons), so by the end of the afternoon we had quite a following of kids.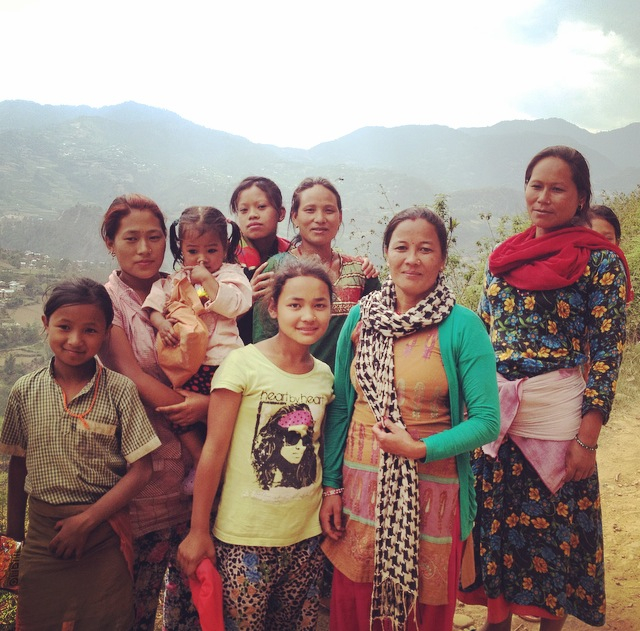 Though the houses and much of the livestock was destroyed, that section of Tokalmath escaped the earthquake without any fatalities. Because it struck on a Saturday afternoon most villagers were outside, and those that weren't were able to escape quickly. The most fatalities occurred in more populated areas where people weren't able to escape their houses in time. On our way back to Kathmandu, we stopped in the towns of Khokana and Bungamati, two areas which suffered terrible damage and many deaths.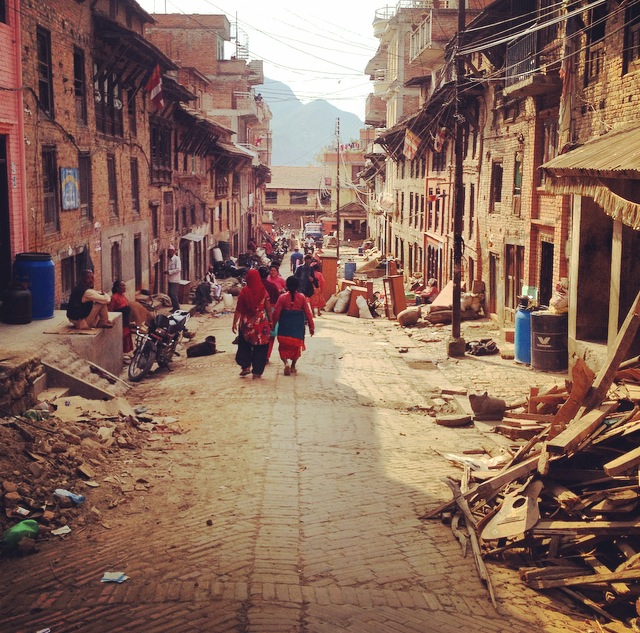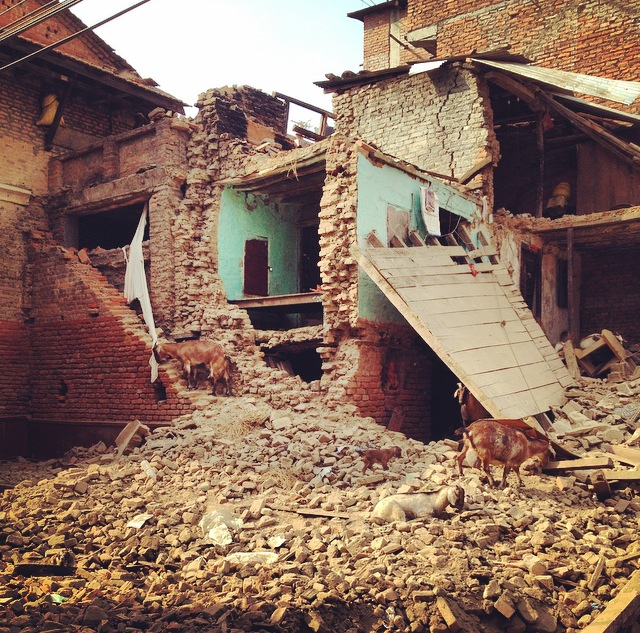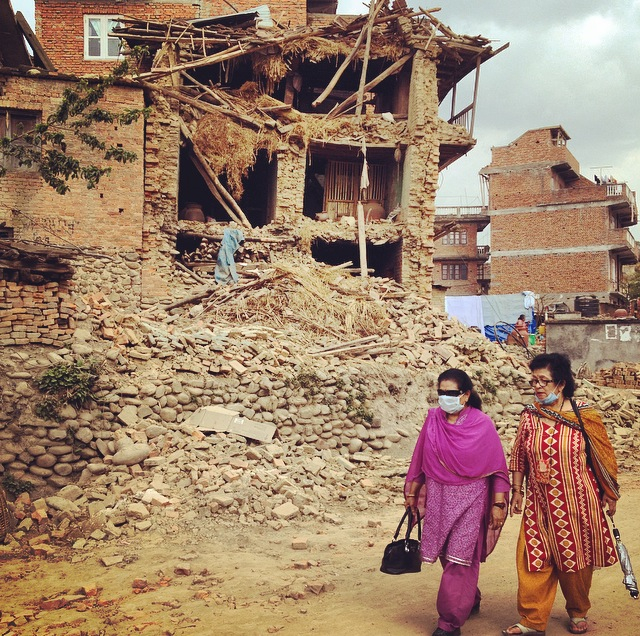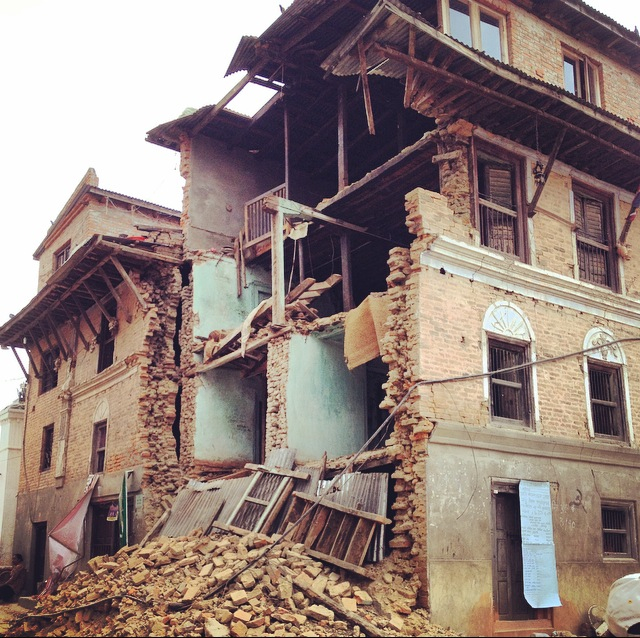 There are similar scenes of devastation all over the country – this was only our first day, and we only saw three small towns. There are some cities that have been completely flattened. The majority of Nepal's UNESCO heritage sites are destroyed. Tewa has asked us to record all that we see here in hopes that these images and stories will motivate people in other parts of the world to contribute to the relief effort. And although we chafe a little under the request to contribute to our generation's habit of using social media as a crutch to alleviate their own guilt over inaction, this does not begin and end with a hashtag. We are seeing incredible scenes of destruction, pain, and resilience every day, and we hope that broadcasting those scenes will remind some of you of natural – and manmade – disasters that you may have lived through. And to remember a time when a little help from an unlikely source made all the difference.