Our last weekend at Sundrum was spent with lots and lots of miniature horses. Steve and Bindy (the next door neighbors whose Dartmoor ponies we'd been mucking out for the past two weeks) hosted the Woodbury Combined Drive event, which brought together twenty competitors from all over New Zealand. By competitors we're talking real adults who get on old-fashioned horse carriages pulled by miniature ponies. We were officially in charge of running scores from the judges back to HQ, which meant we had a lot of free time to immerse ourselves in the festivities.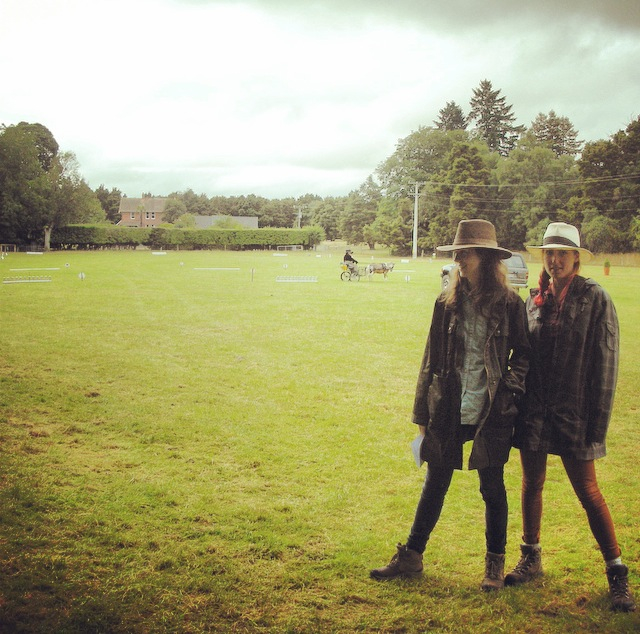 First event of the weekend was dressage. Sundrum is in the background!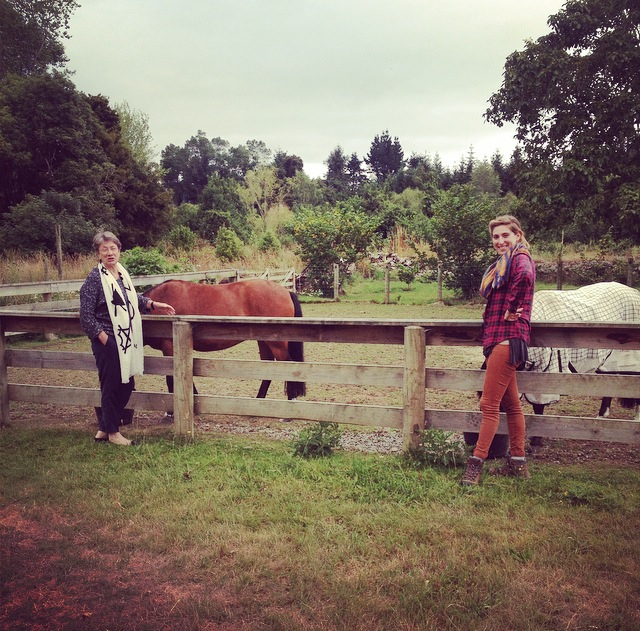 Ele and Eve with "our" ponies, Monty and Relly.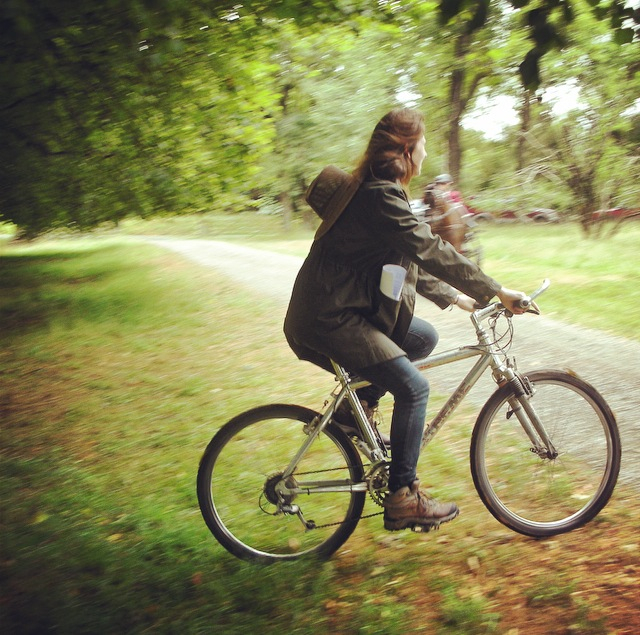 Off to HQ with scores in pocket!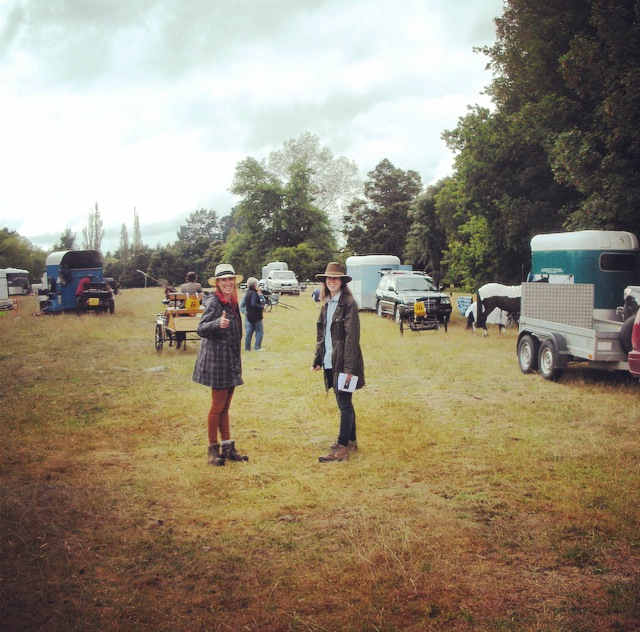 Checking out the paddock full of ponies before the second event, the Scurry. 
Spot and Minnie race through different gates to try to make the fastest time in the Scurry. (Spot, the speckled gray, is the number one pony in New Zealand, we'll have you know.)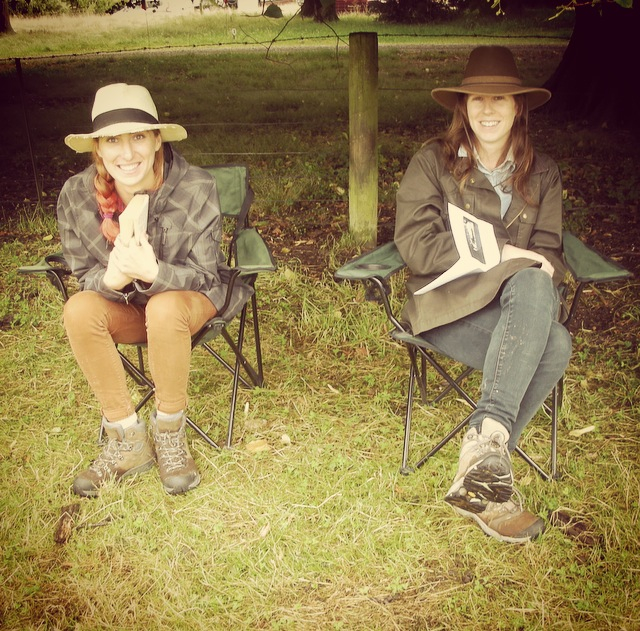 Loving the races!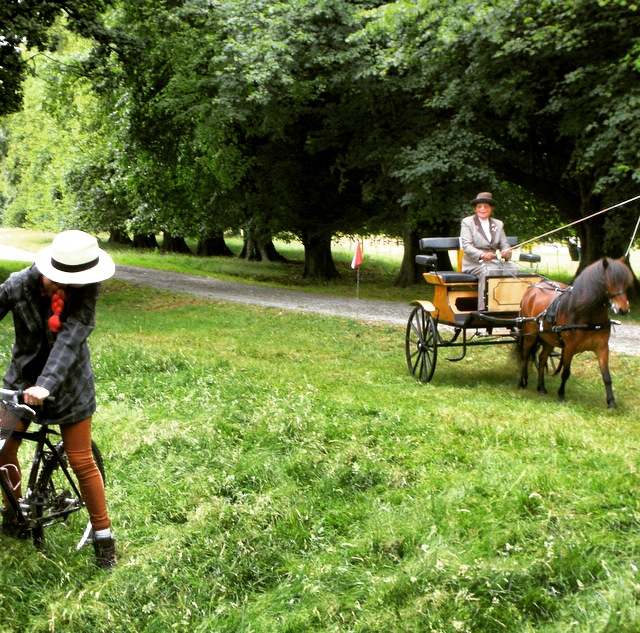 Bindy riding Monty, our little buddy. The competitors were all wearing these great old fashioned riding costumes – it's tradition, harkening back to when everyone would dress up for church and ride their carriages into town.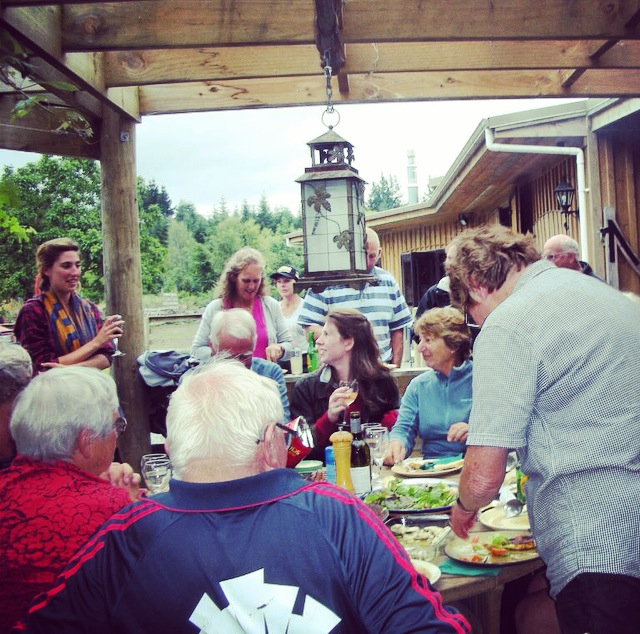 At Steve and Bindy's BBQ on Saturday night, with our new crew.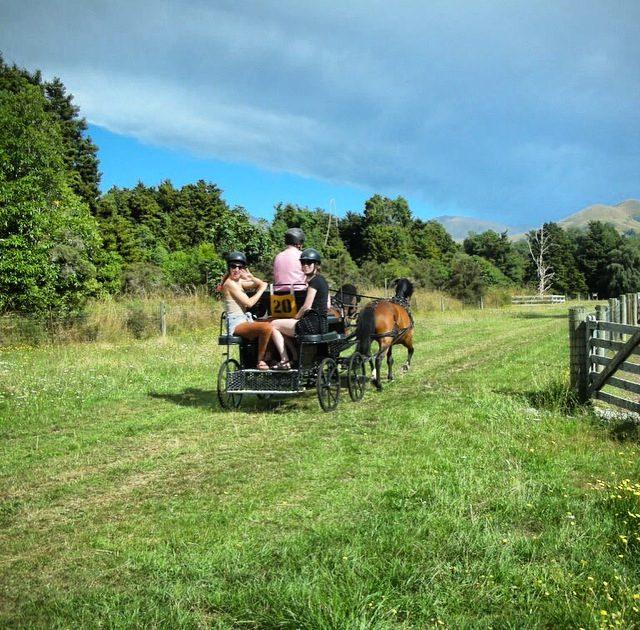 The final event took place on Sunday morning – a marathon race with many hazards that the ponies had to negotiate. One competitor, Jo, let us ride on the back of her carriage for the first 5k.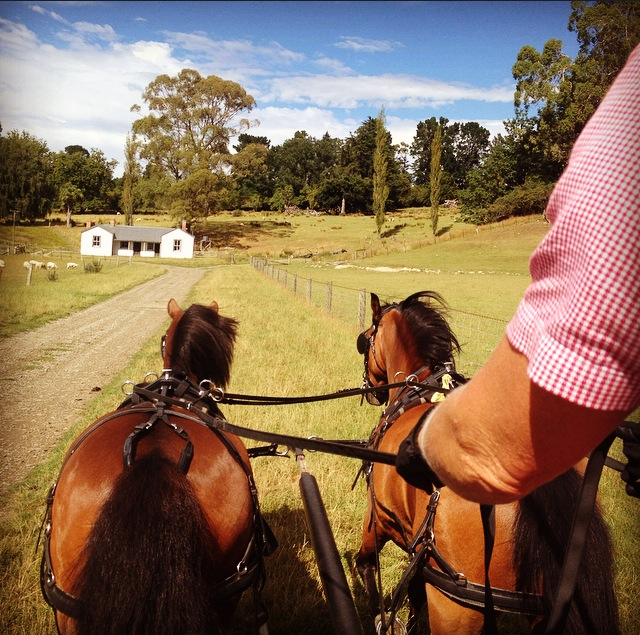 Racing along with Jo, Bracken, and Polly!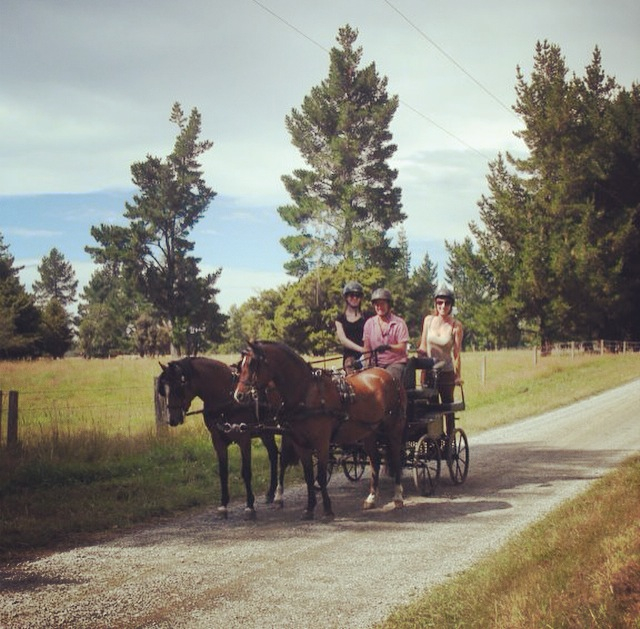 Gangster. 
Jo, Bracken, and Polly making their way through one of the hazards on the course.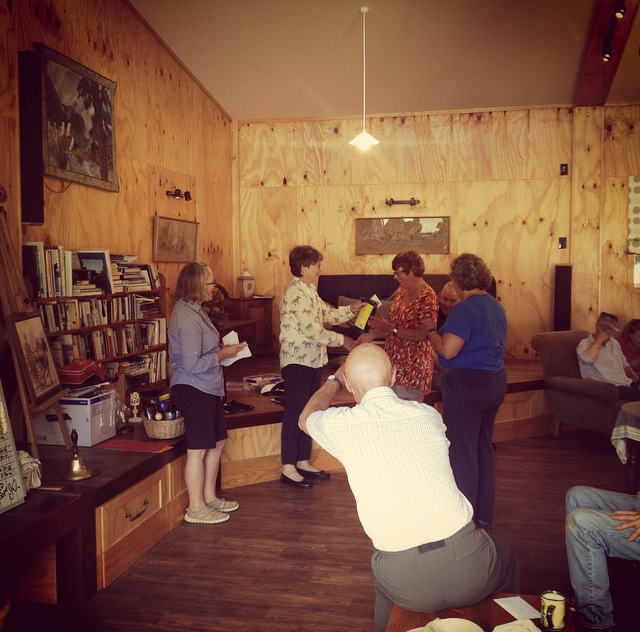 As the esteemed landowner, Eve had the honor of bestowing the prizes to the winners – including Bindy (in red).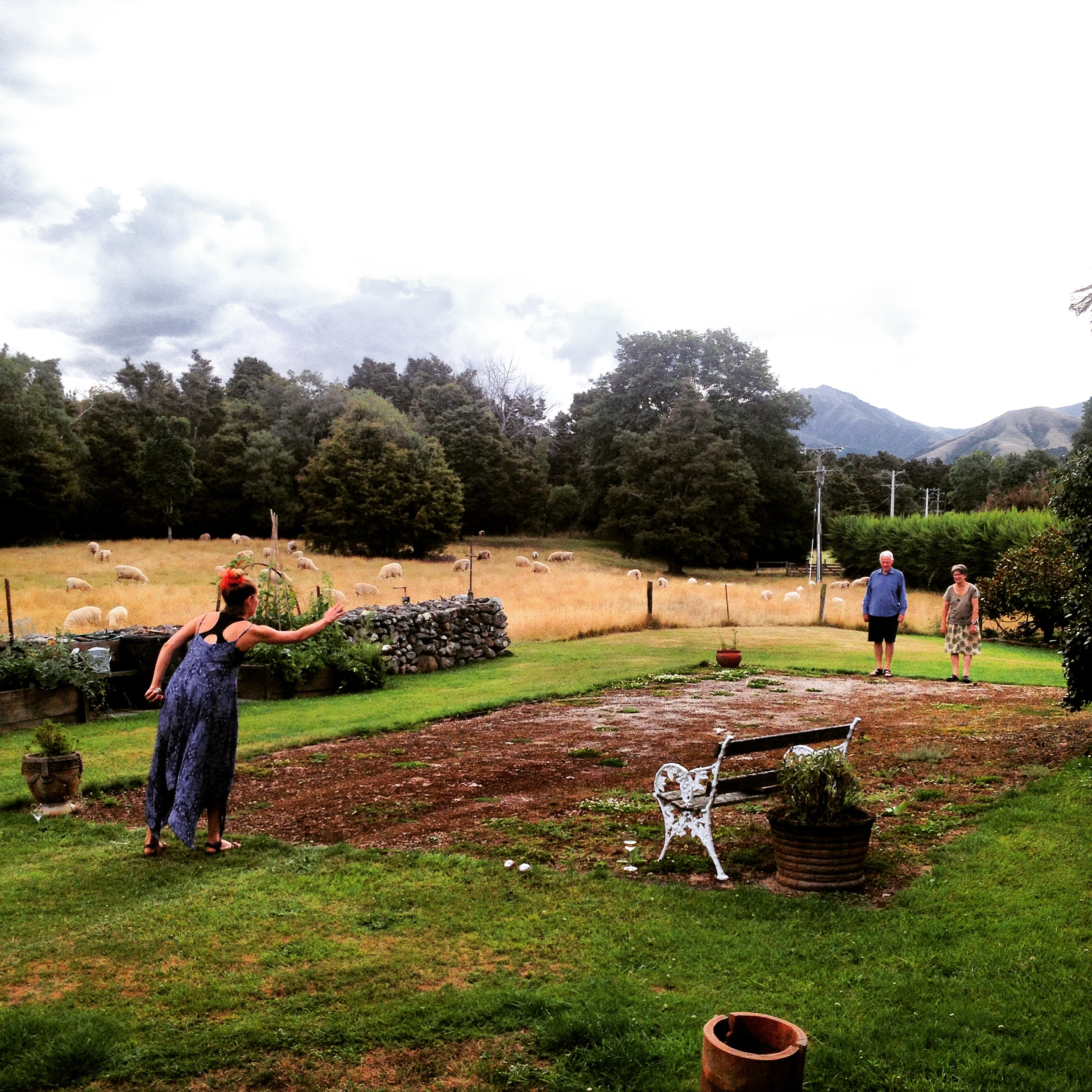 We wound down our weekend with a rousing game of boules back at Sundrum with Eve and Jimmy.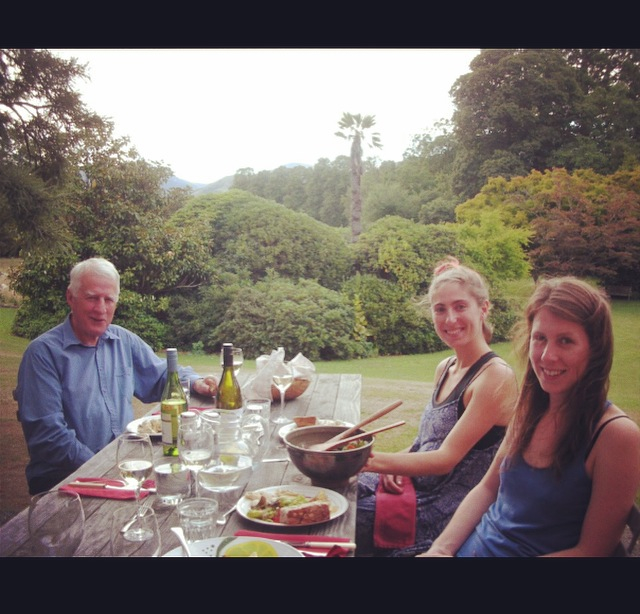 And a delicious Sunday roast out on the veranda!