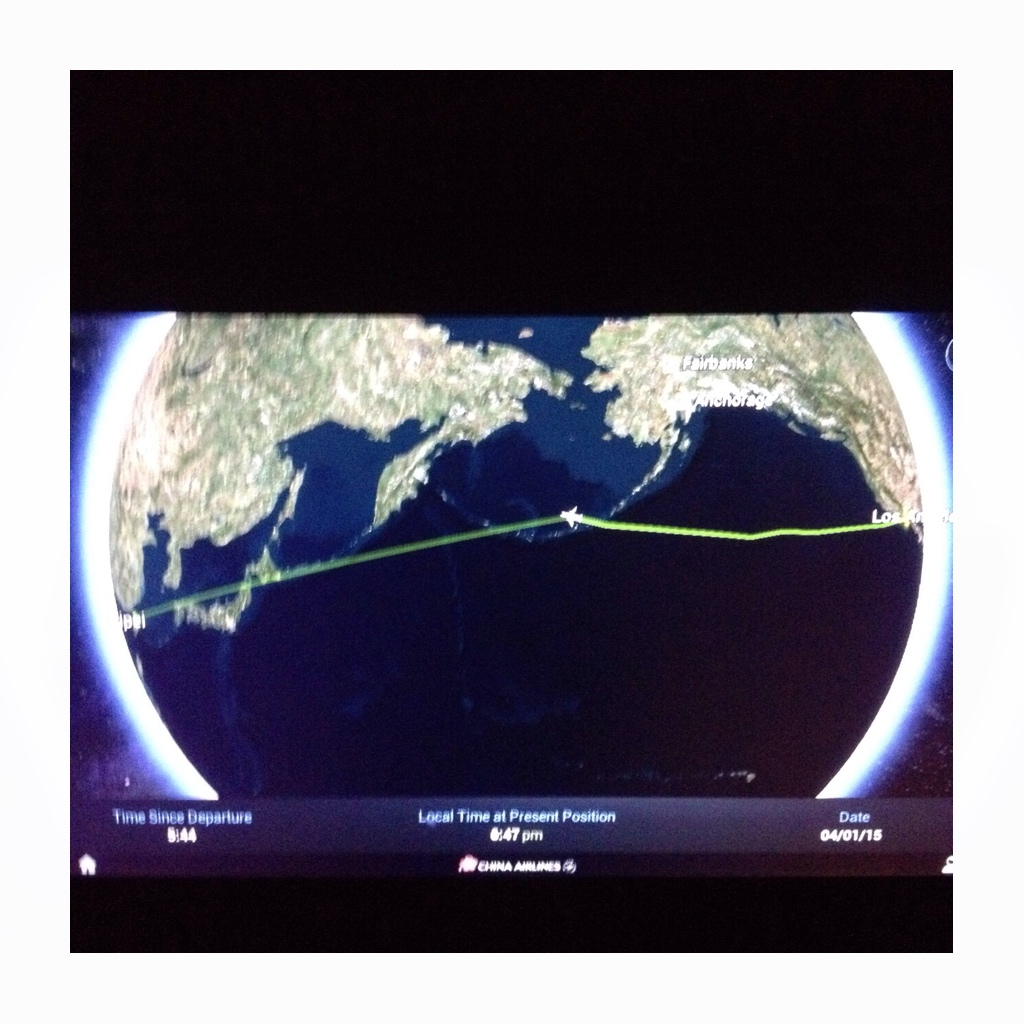 We made it! Thirty hours, three planes, and three continents later, we are FINALLY in New Zealand. Man, is this place in the middle of nowhere. But it sure is gorgeous! We're staying at a lovely hostel in Ponsonby, a suburb of Auckland that's about a ten minute walk from the city center (it's a small town…), and we're surrounded by French-speaking backpackers at every turn. So far, so good. We went to Takapuna Beach on the North Shore today and baked in the sun for a while, and tomorrow we're planning a cultural excursion of museums and galleries. Our roommate, Mary from Brittany, told us to definitely plan a day trip to Mount Hikurangi, where we will be the first people in the world to witness the sunrise if we start hiking in the dead of night. So that's the newest thing on the agenda. More updates coming soon!
-E. O. Bernstein and Phebby Peabody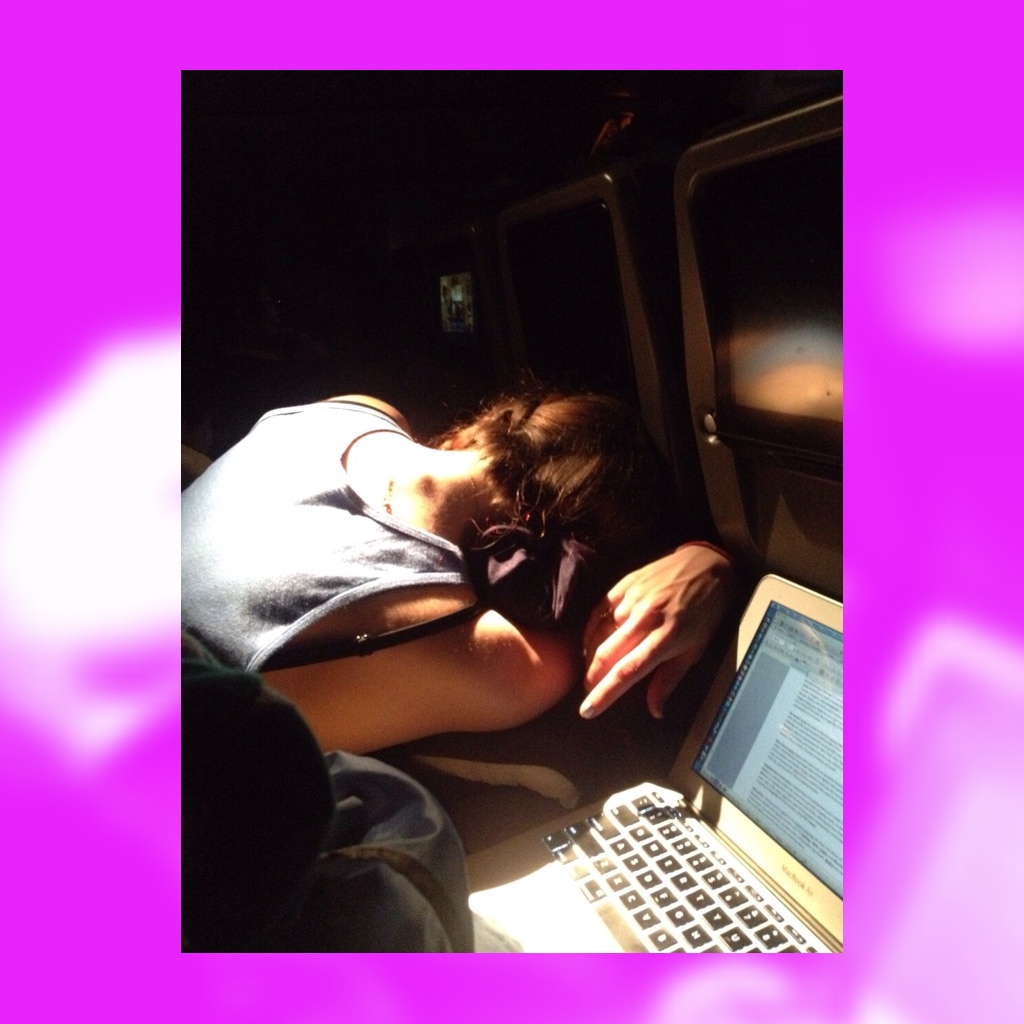 Body contortionism ten hours into our FIRST flight.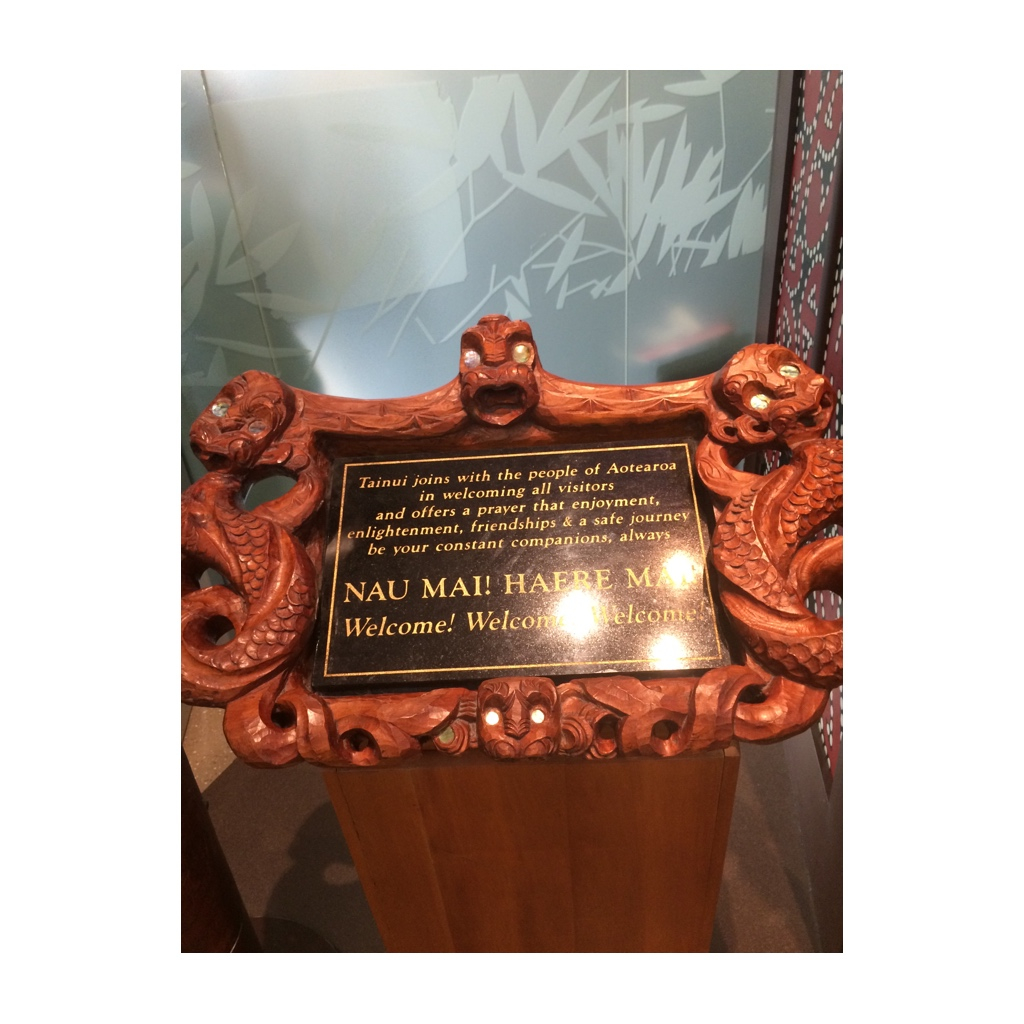 The welcome sign at the airport. It reads: Tuinui joins with the people of Aotearoa in welcoming all visitors and offers a prayer that enjoyment, enlightenment, friendships & a safe journey will be your constant companions, always. Nau Mai! Hafremai!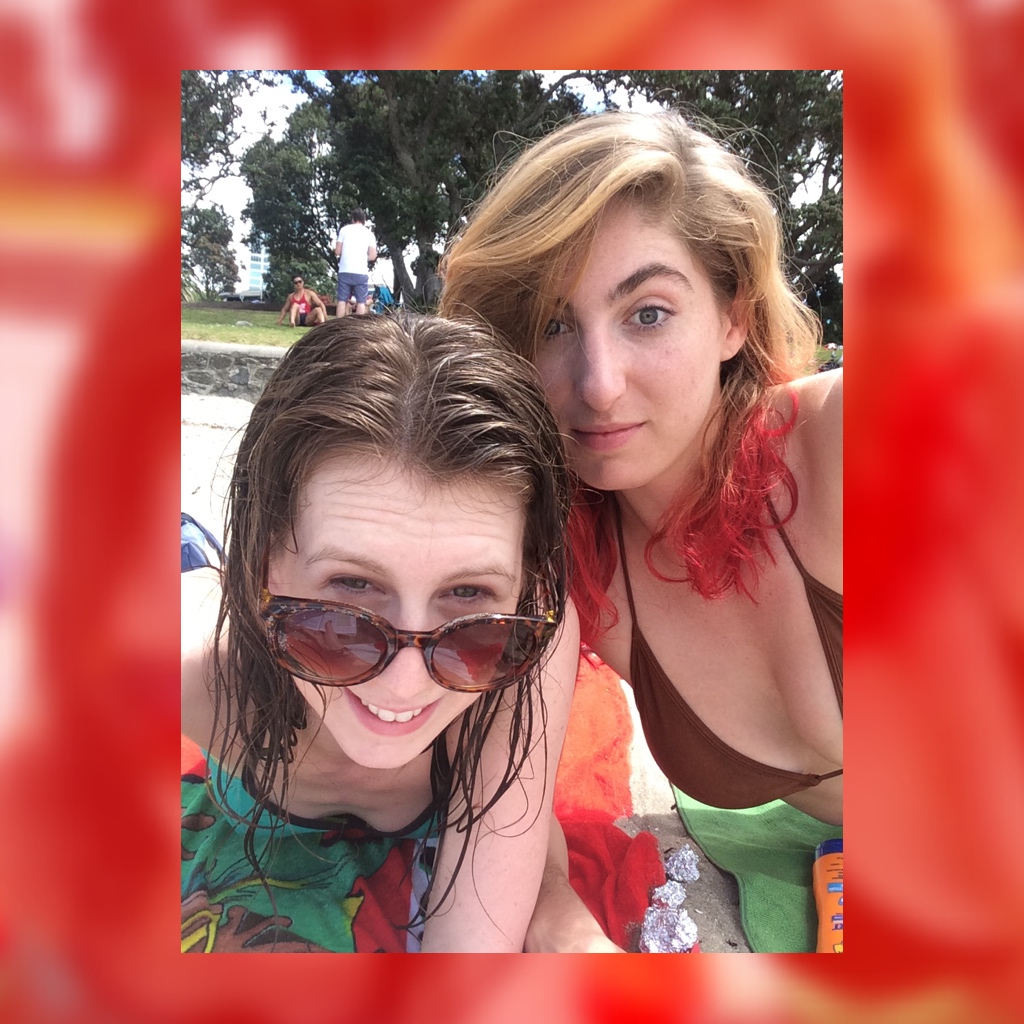 At the beach today. It was hot.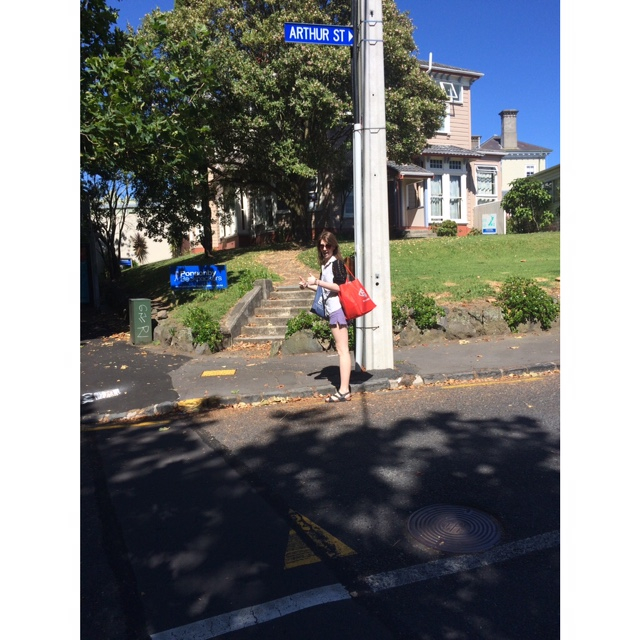 Coming back to our new home, Ponsonby Backpackers, with a bag full of groceries.