*Alert! This post is five days late due to lack of free wifi on a certain south Pacific island. More recent news coming soon!*
Tomorrow we leave Auckland to embark on our epic road trip down to the South Island. We can't wait to hit the road; Auckland has been great, but four days has been plenty of time to fit in everything we want to do. Everyone keeps telling us that the real beauty of New Zealand can only be found outside of the cities – apparently the rest of the country calls Aucklander's "jafars": Just Another Fucking Aucklander – which made us laugh. Check out the pics from our last few days in the City of Sails: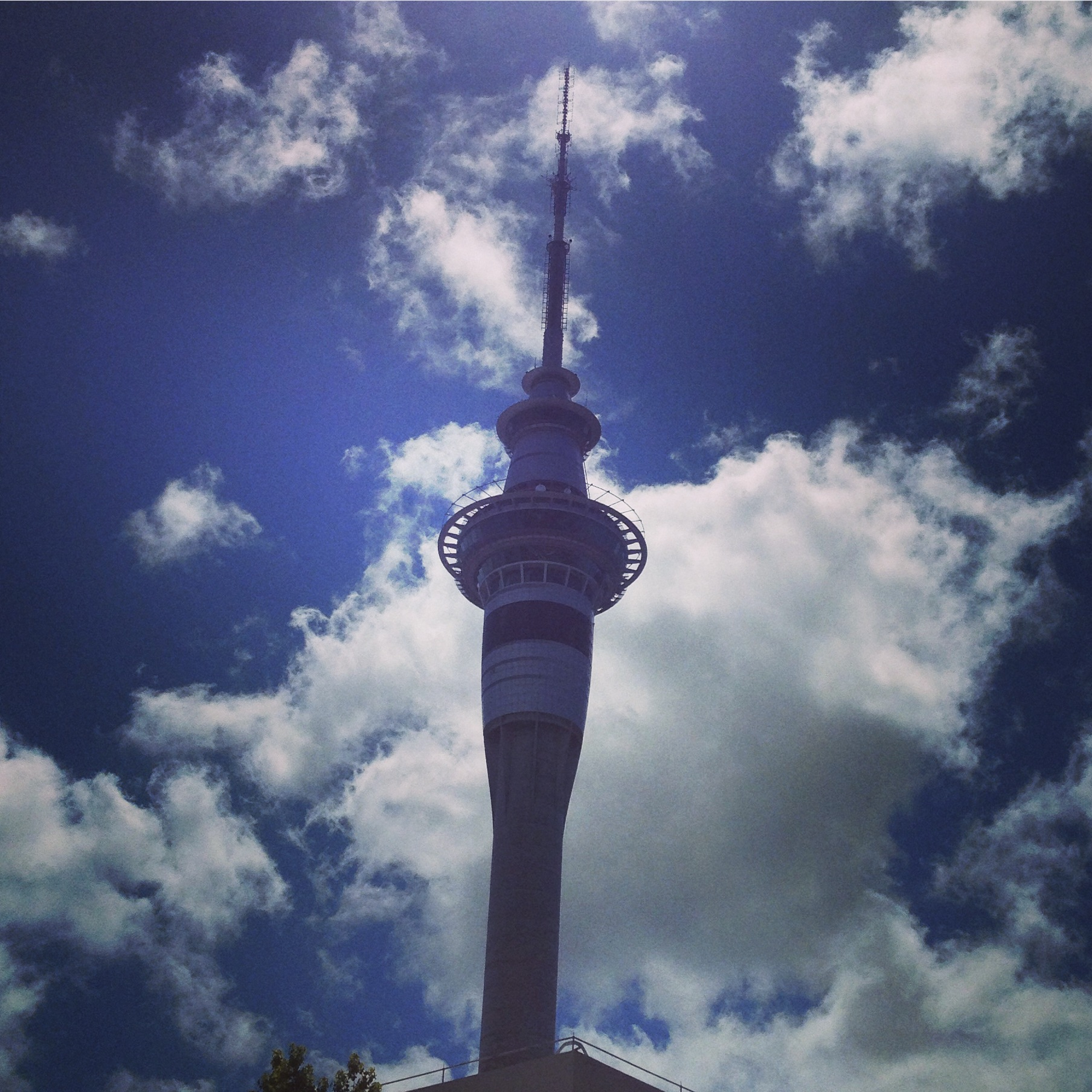 The Sky Tower, the tallest structure in the Southern Hemisphere. Crazy people base jump off this thing.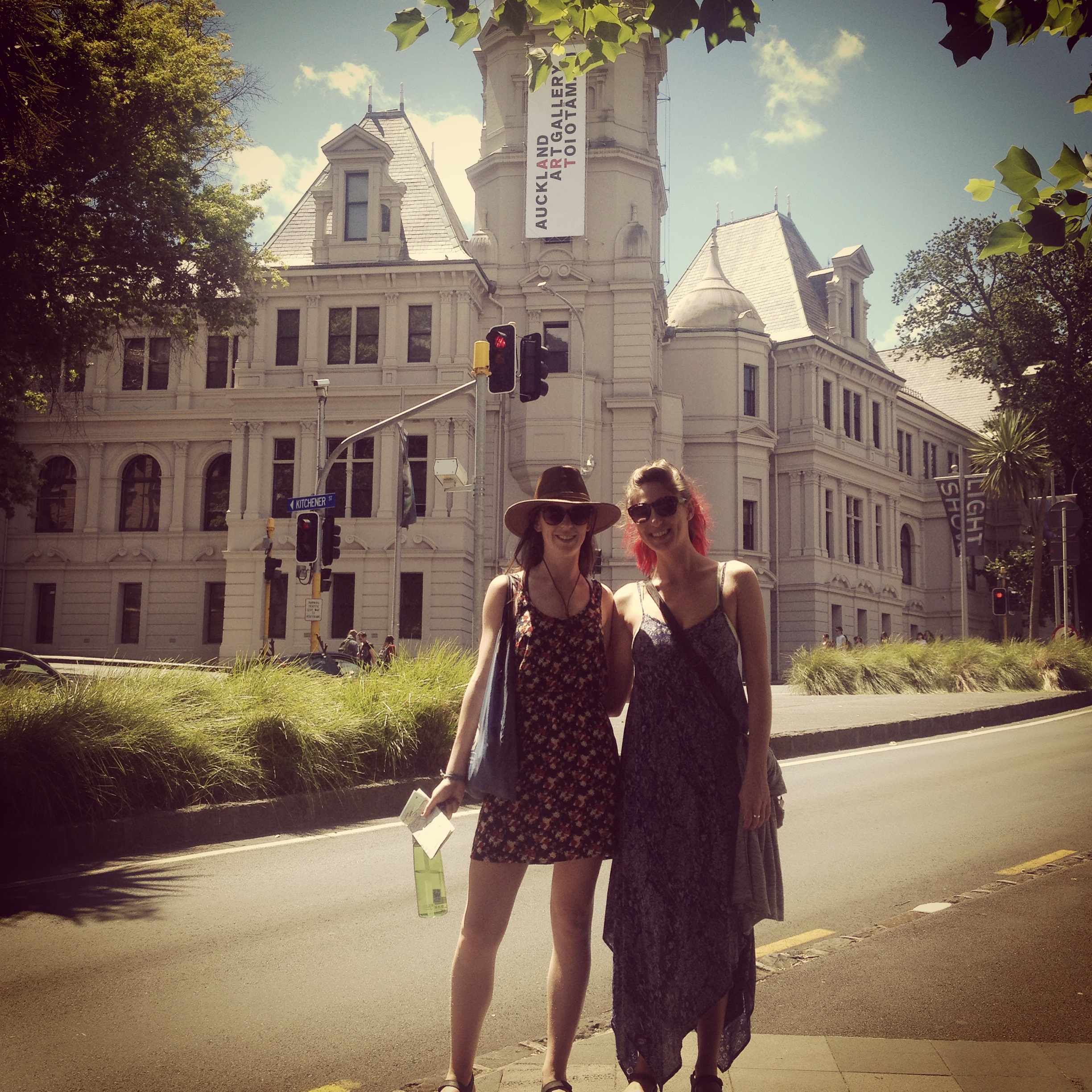 Outside the Auckland Art Gallery, on one of our first strolls through the city. Tourist alert!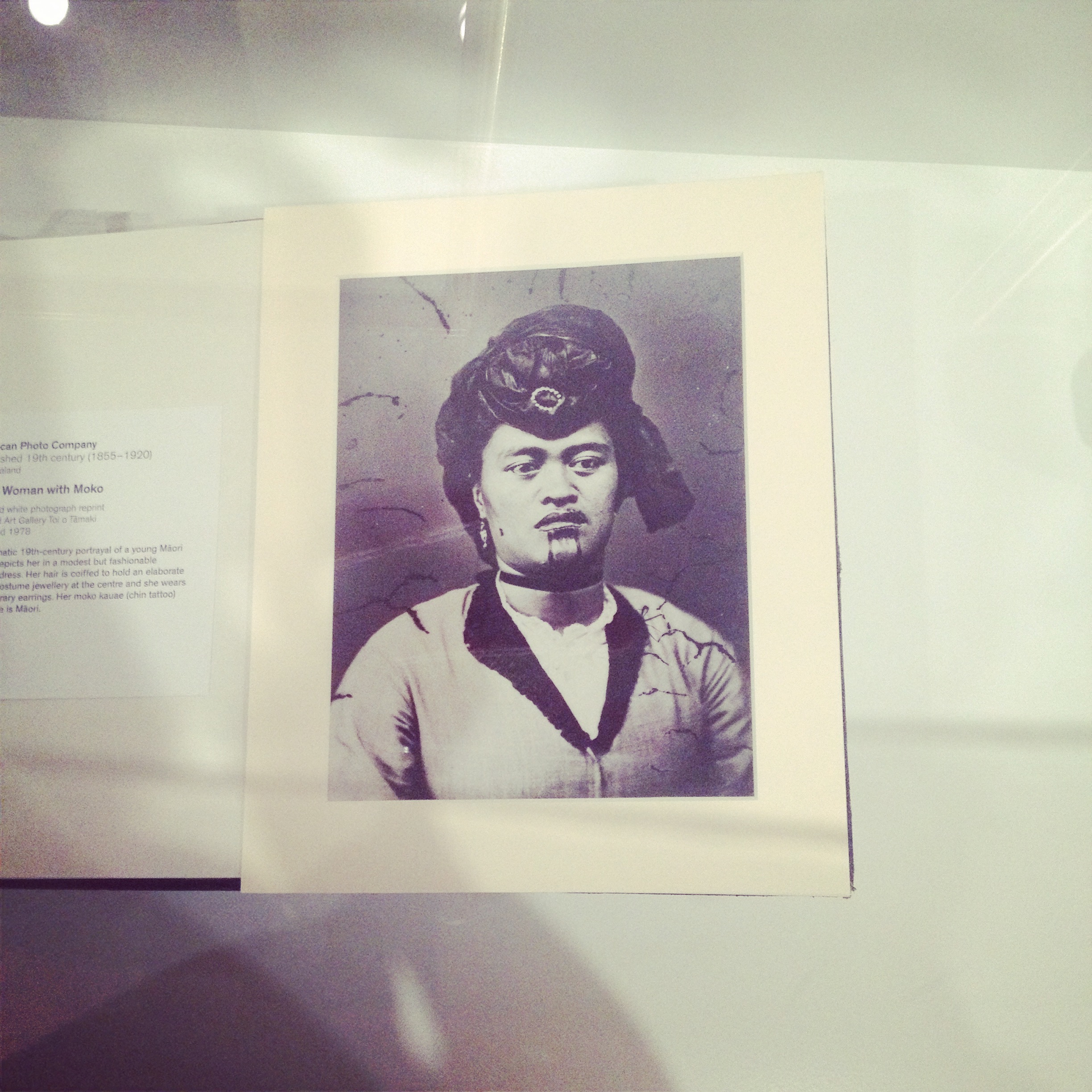 A Maori woman with a traditional chin tattoo. Maori are the indigenous people of New Zealand; well-respected women receive chin tattoos, while men are typically covered in a full face tattoo. Don't worry, we're not getting any ideas.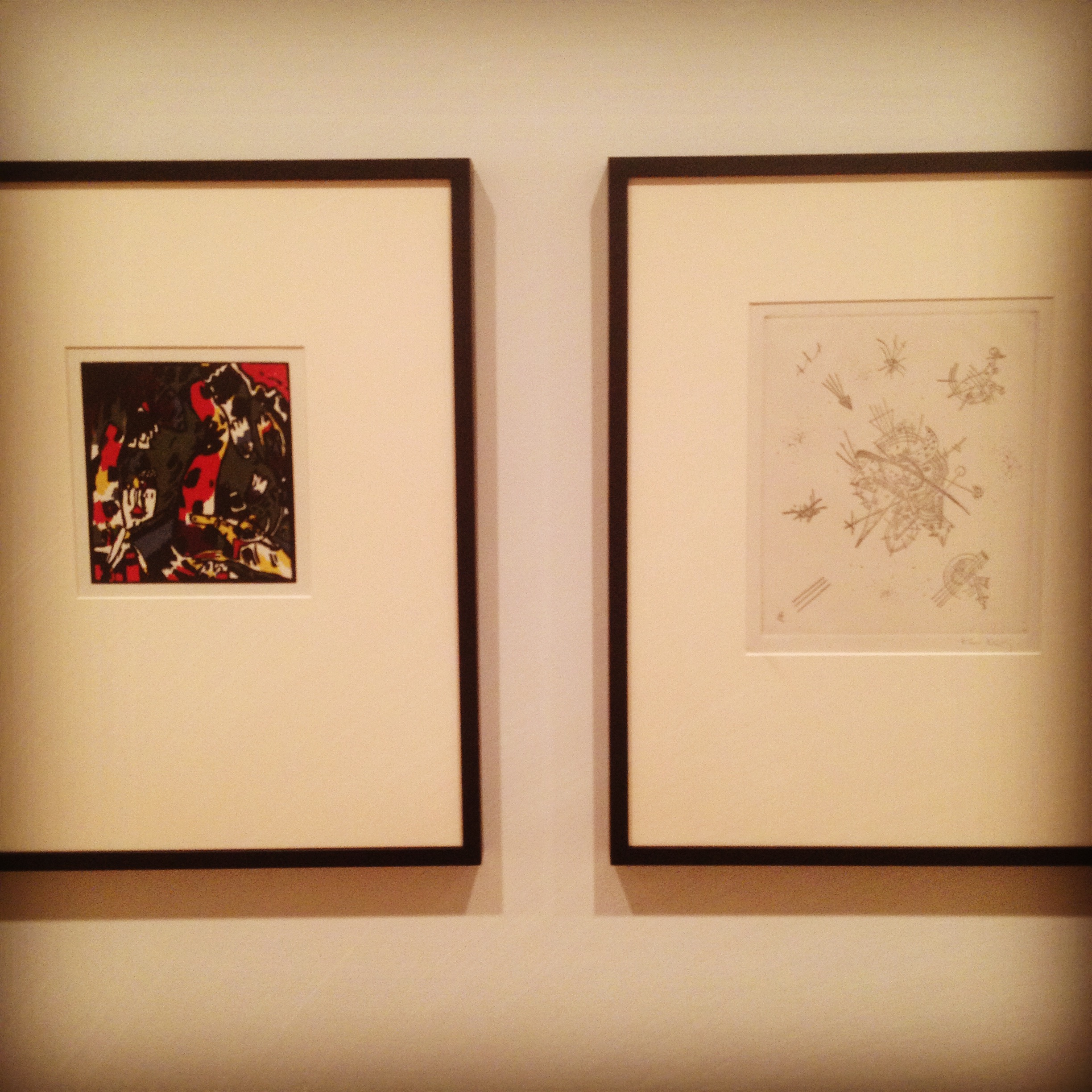 In addition to the exhibit on Maori art there was a really interesting collection of European art from the beginning of the 20th century, commemorating the beginning of WWI. There were some beautiful Kandinsky prints. 
We wandered around the gorgeous Albert Park after the gallery.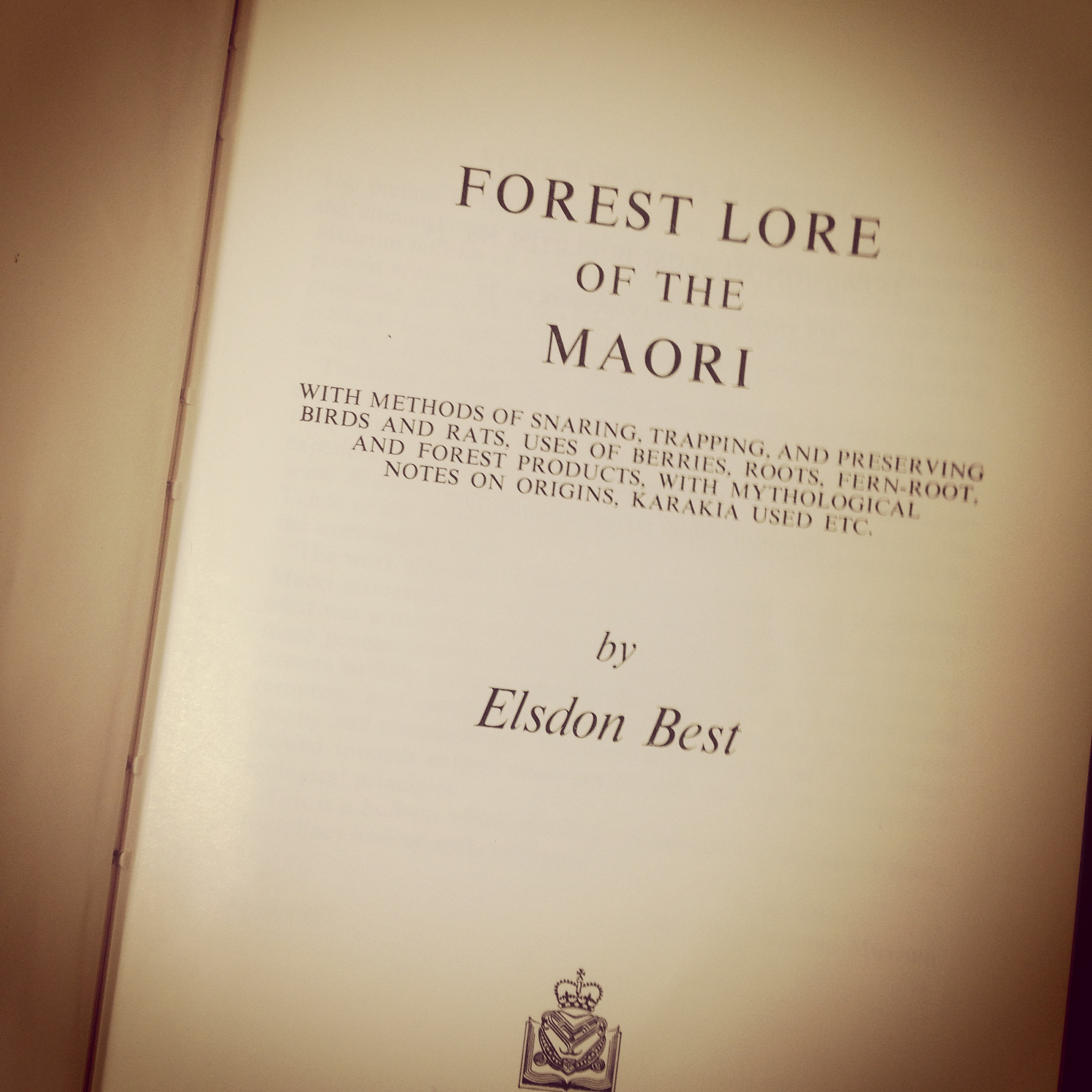 Serendipitously found a great used bookstore right around the corner from our hostel – Classics and Suchlike Books. Picked up some useful camping tips.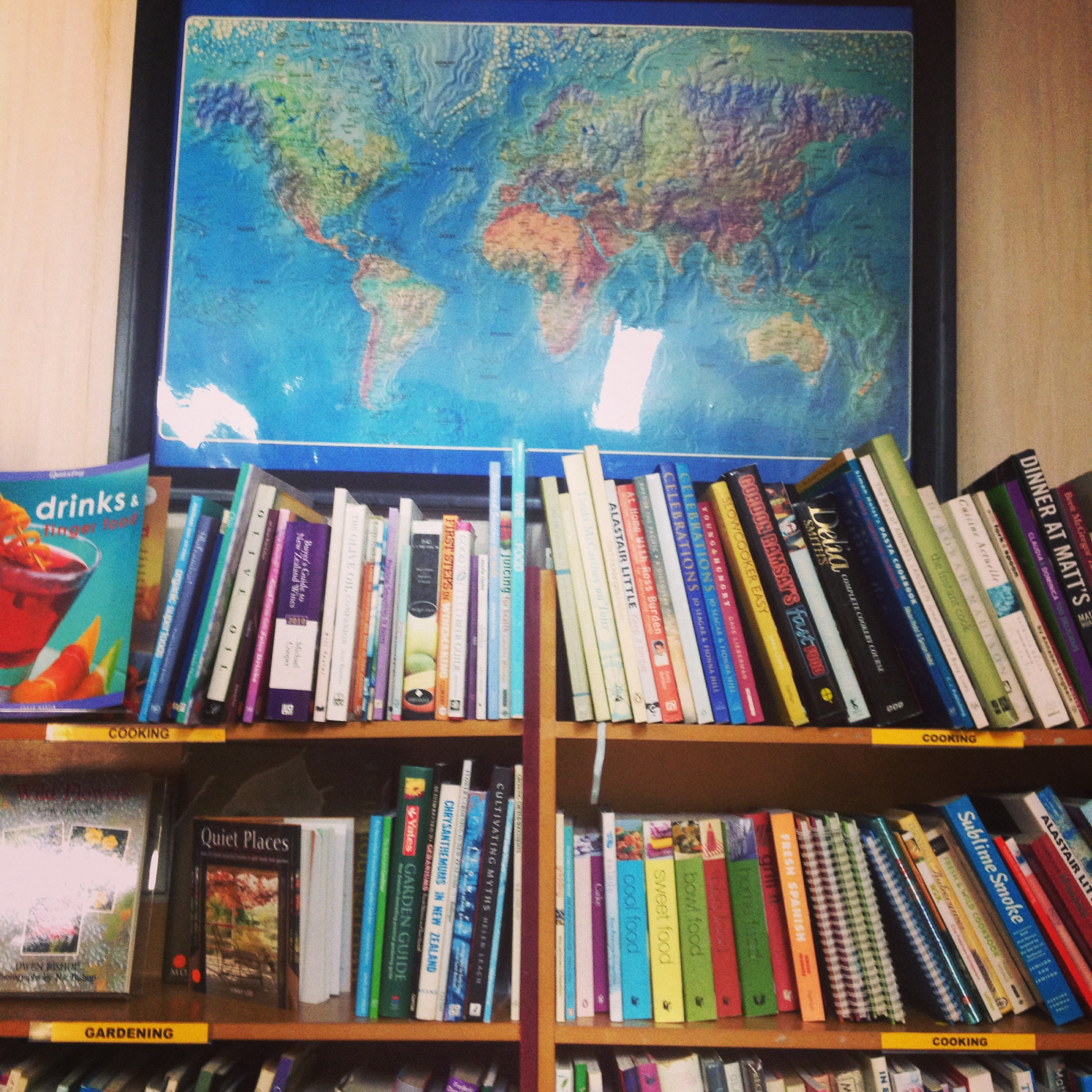 Classics and Suchlike Books is a charming maze-like store comprised of seven tiny, interconnected rooms. Lots of inspiration to be found there, including a world map! 
The view from the summit of Mount Victoria, one of Auckland's 53 volcanoes. Mount Rangitoto (another volcano) is in the background. Our instagram followers know about our new 24000Miles hand sign: almost like the Vulcan Salute, it incorporates a 2 and 4 all at once. Live free and prosper, blog readers!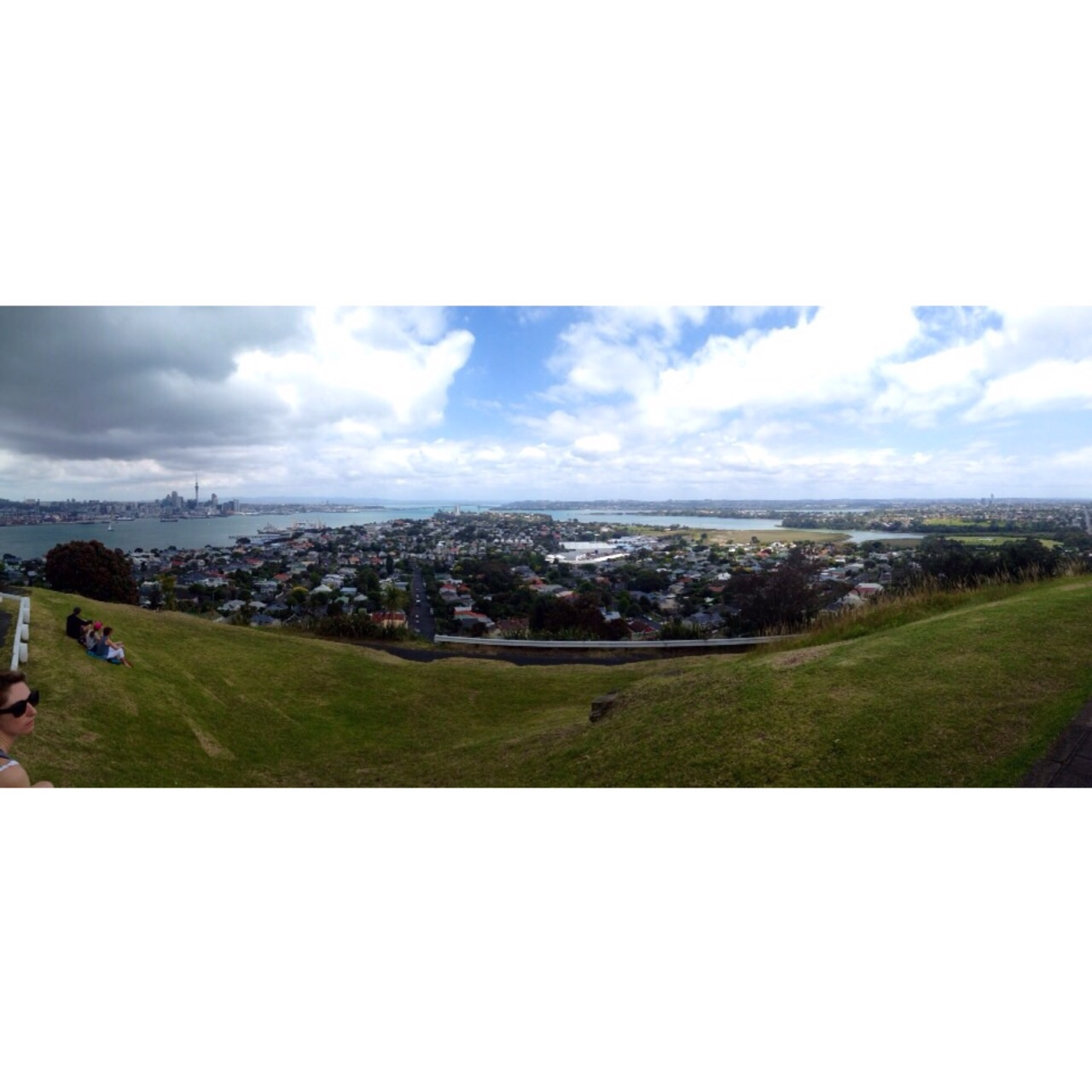 Auckland from the summit of Mount Victoria.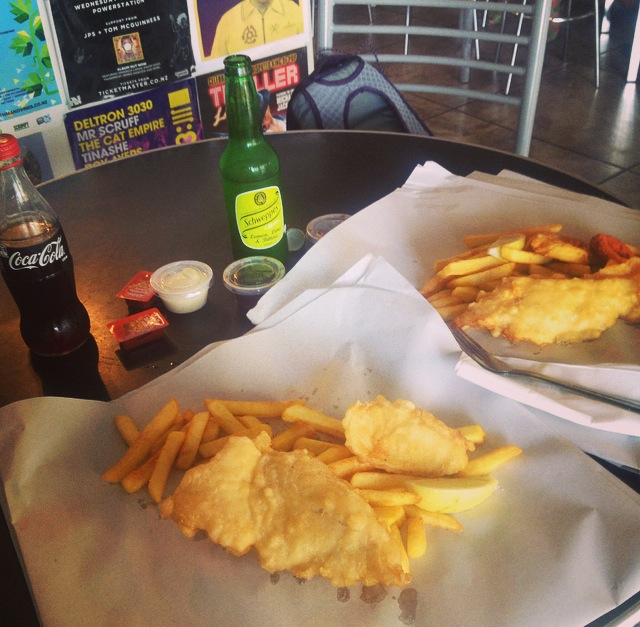 Much needed sustenance after our first hike. Sweet as.